2018 UWW World Championships
World Championships Preview: 57 Kilograms
World Championships Preview: 57 Kilograms
Our preview of the 57 kilogram weight class in the men's freestyle division of the UWW 2018 World Championships in Budapest.
Oct 16, 2018
by Andrew Spey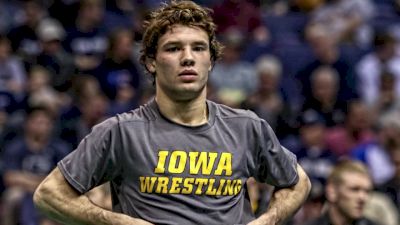 Unlock this video, live events, and more with a subscription!
Get Started
Already a subscriber? Log In
Unlock this article, live events, and more with a subscription!
Get Started
Already a subscriber? Log In
Thomas Gilman was a revelation in his first full season on the senior freestyle circuit, going undefeated from the conclusion of his college career up until the finals of the Paris World Championships. That meant Gilman won the Last Chance Qualifier, the World Team Trials, and the Spanish Grand Prix, all in between the 2017 NCAAs and the 2017 Worlds.
Will Gilman be able to repeat last year's deep run at 57 kg and return home from Europe with another medal? He can, but there are a lot of other contenders with whom he'll have to negotiate in Hungary.
Men's Freestyle International Rankings: 57 kilograms
The Contenders
#1 Bekhabayar Erdenebat, Mongolia
#2 Yuki Takahashi, Japan
#3 Zaur Uguev, Russia
#4 Kumsong Kang, North Korea
#5 Giorgi Edisherashvili, Azerbaijan
#6 Thomas Gilman, USA
#7 Reza Atri, Iran
#8 Reineri Andreu, Cuba
Three of 2017's medalists are expected to take another crack at glory in 2017. The only one missing is Andrey Yatsenko of Ukraine. It appears the Ukranian coaches will elect to go with Armen Arakelian instead, a less credentialed but still tough opponent.
Bekhabayar Erdenebat is a savvy veteran that followed up on his 2017 bronze medal by going undefeated at the World Cup, included a win over Reineri Andreu. He also won the 2018 Asian Games over Kumsong Kang in the finals. Kang has previously knocked off Yuki Takahashi in the first round of that same tournament, while Erdenebat had to beat Reza Atri in the semifinals to reach Kang.
Speaking of Takahashi, his loss to Kang ended a remarkable undefeated streak that saw him win gold at the 2017 Asian Championships, the 2017 World Championships, and the 2018 Japan Nationals. In between winning those tournaments, Takahashi went undefeated at the 2018 World Cup where he beat Gilman and Andreu. Despite the setback in the first round of the 2018 Asian Games, Takahashi battled back for a bronze medal, and remains one of the favorites in Budapest.
Uguev will be in Budapest by dint of winning the Russian Nationals, a feat that instantly makes him a worthy contender. Originally from Georgia, Edisherashvili will try to make his teammate Haji Aliev proud. Aliev won a bronze medal in Rio at 57 kg but has since outgrown the weight class.
Other Men's Freestyle Previews: 61 | 65 | 70 | 74 | 79 | 86 | 92 | 97 | 125
Other Names To Note
Gilman beat Nodir Safarov of Uzbekistan handily in the quarterfinals of the 2017 World Championships. Safarov is now teammates with Gilman, as they both train at the Hawkeye Wrestling Club.
Thank you and I appreciate my Hawkeye family, the best wrestling partners, coaches and program in the world for preparing me to world championship in Budapest ?? go Hawks ? @HWC_wrestling

— Nodirjon Safarov (@nodirsafarov91) October 8, 2018
Nurislam Sanayev of Kazakhstan used to compete for Russia under the name Artas Sanaa. No matter what his passport says, Sanaa is a dangerous wrestler and a threat to medal.
One name you unfortunately won't see in Budapest is Stevan Micic. The Indiana native will compete this NCAA season as a redshirt junior for the Michigan Wolverines. Micic recently took third at the 2018 European Championships wrestling for Serbia, but was forced to withdraw from Worlds due to injury.
How Gilman Got To Budapest
Due to his silver medal from Paris, Gilman earned the luxury of sitting out the Team USA world trials process until Final X, where he wrestled Oklahoma State's talented rising redshirt freshman Daton Fix in a best-of-three series. Gilman won two matches in a row. Those battles can be seen below.
Gilman vs Fix Final X match 1: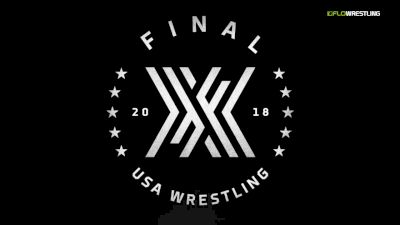 Unlock this video, live events, and more with a subscription!
Get Started
Already a subscriber? Log In
Gilman vs Fix Final X match 2:
How Gilman Can Win It
Gilman hit a rough patch after his silver medal-winning performance in Paris. He lost to Reza Atri at the 2017 Clubs Cup despite having handled Atri at the 2017 World Championship 3-0. Gilman then dropped a couple tough matches to Takahashi and Edisherashvili at the 2018 World Cup. Gilman suffered another upset at the 2018 Pan-Am Championship when he dropped a match to Andreu before finishing with a bronze. Gilman got back to his winning way with a gold medal performance at the 2018 Yasar Dogu in Istanbul.
The win at the Yasar Dogu gave Gilman enough seeding points to grab the #2 seed, opposite the #1 seed Uguev. Avoiding the Uguev until the finals will be a benefit, but there are still plenty of landmines capable of tripping Gilman up before he get his first crack at the Russian.
If Thomas keeps his defense sound and doesn't give up any big moves, he'll be able to win close matches against anyone in the world with his punishing hand fighting and knack for securing step-out points from single-leg and high-crotch shots. He'll likely have to avenge a loss or two along the way, but as recent history has shown, if Gilman gets on a roll, he is nearly impossible to stop.
Predictions
Gold: Yuki Takahashi, Japan
Silver: Bekhabayar Erdenebat, Mongolia
Bronze: Thomas Gilman, USA
Bronze: Giorgi Edisherashvili, Azerbaijan
The 57 kg brackets are scheduled to be released Saturday, October 20 before 11:00 AM ET. The Preliminary rounds are scheduled to begin at 4:30 AM ET on Sunday, October 21, and the finals are set for Monday, October 22 at 12:00 PM ET