2023 NCAA Championships Watch Party
2023 NCAA Wrestling Championship Preview & Predictions - 125 Pounds
2023 NCAA Wrestling Championship Preview & Predictions - 125 Pounds
A full preview, with predictions, for the 125-pound weight class at the 2023 NCAA Wrestling Championships.
Mar 13, 2023
by JD Rader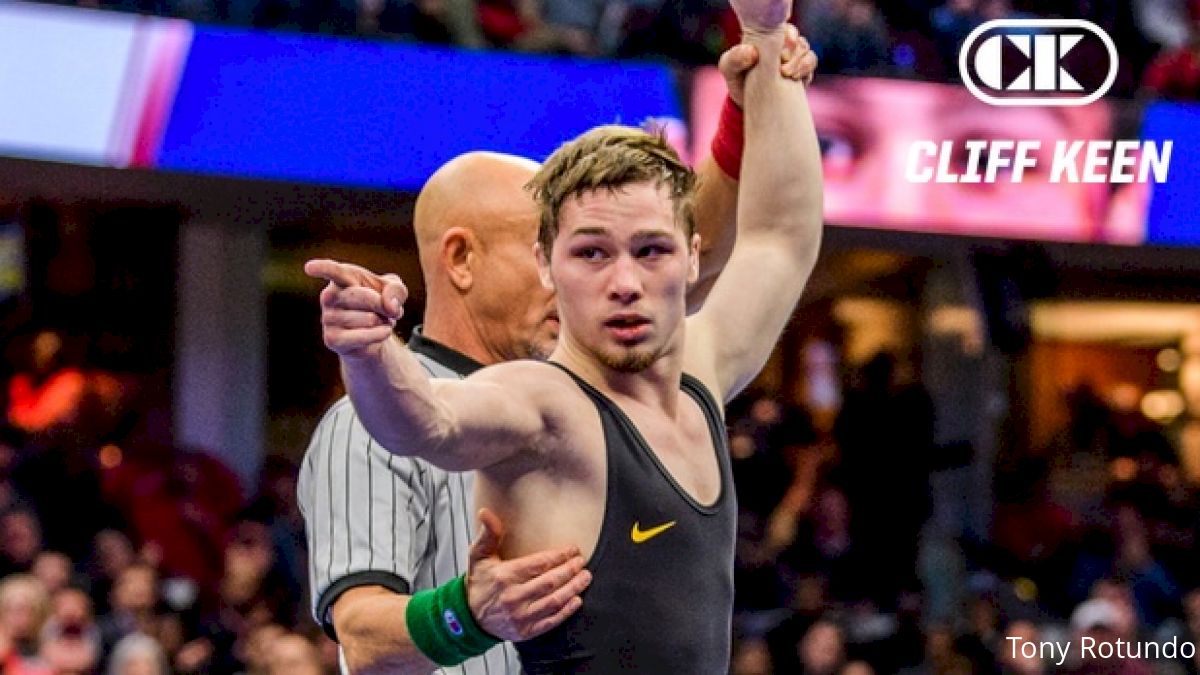 I implore you to soak it all in as this will be the last time we as wrestling fans will be able to watch Spencer Lee compete in a collegiate folkstyle match.
Jump to each of the individual weight class previews below along with links to our rankings and the NCAA brackets:
Brackets | Rankings | Mega-Preview | Weight Class Previews: 133, 141, 149, 157, 165 174, 184, 197, 285
The Favorite
#1 Spencer Lee, Iowa
Spencer Lee is the largest odd-on-favorite to win the NCAA title this year of any weight class. Going for his fourth NCAA title, the Hawkeye has never lost an NCAA Championship match. If Lee wins, he will be the first-ever 4X NCAA champion from Iowa and will officially cement himself as one, if not they, greatest Hawkeye ever.
Lee will also be chasing his third Dan Hodge Trophy Award. Going into NCAAs, he is 17-0 with an 88% bonus rate and an absurd dominance score of 5.05. Of his 17 matches this season, only 5 have gone the distance and of those, only two have been regular decisions. We are witnessing history as it happens with Spencer Lee.
Watch Spencer Lee's three NCAA titles in reverse chronological order below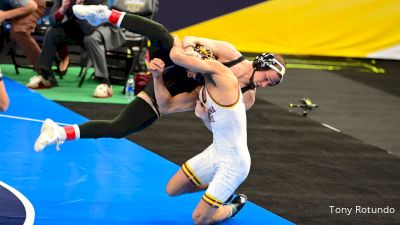 Unlock this video, live events, and more with a subscription!
Get Started
Already a subscriber? Log In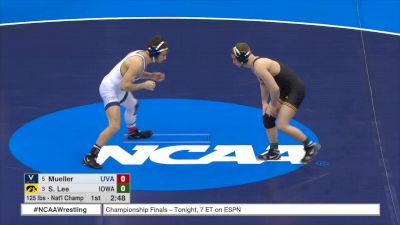 Unlock this video, live events, and more with a subscription!
Get Started
Already a subscriber? Log In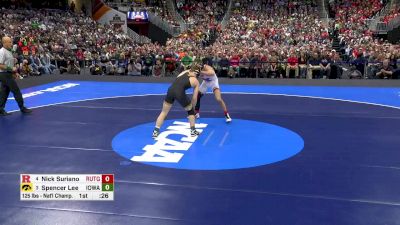 Unlock this video, live events, and more with a subscription!
Get Started
Already a subscriber? Log In
Contenders
#2 Pat Glory, Princeton
#3 Liam Cronin, Nebraska
#4 Michael DeAugustino, Northwestern
#5 Matt Ramos, Purdue
The only other undefeated wrestler in the bracket outside of Spencer Lee is Patrick Glory. With Lee out last season while recovering from double ACL surgery, Glory made the finals but fell to Nick Suriano. Glory and Lee haven't met since 2018 when Lee won 12-6. However, there was a little drama between the two when neither wrestled in the Princeton - Iowa dual in 2021.
Skip to 3:35 below to hear Glory explain the story behind the Iowa weigh-in drama below.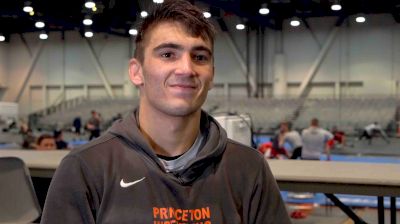 Unlock this video, live events, and more with a subscription!
Get Started
Already a subscriber? Log In
Lee navigated his way through the Big Ten tournament with relative ease. His closest match came in the finals against Liam Cronin, who is having an outstanding season. After medically redshirting last season, Cronin is now 20-4 with two losses to Lee and the other two other losses occurring in the first semester. He's beaten Michael DeAugustino twice this year. A potential Glory - Cronin semifinal is invigorating.
Speaking of DeAugustino, he was completely resurrected from the dead at Big Tens. After a shakey regular season where he clearly wasn't healthy, the Northwestern put it together when it counts and beat Matt Ramos and Eric Barnett in Ann Arbor. And while he lost to Cronin in the semis, the 2-1 match looked a lot different than their 9-1 regular season match.
Unfortunately for us fans, Cronin and Ramos are on opposite sides of the bracket, meaning if they see each other, it will be on the backside. Ramos has had a great year similar to Cronin, and despite both being in the Big Ten, they have never competed against each other.
Sleepers And Landmines
Killian Cardinale, West Virginia
Nico Provo, Stanford
Is it allowed to call an All-American a dark horse? Probably not, but most former AAs aren't current 28 seeds. West Virginia's Killian Cardinale received his low seed by not competing at the Big 12 tournament and in only 10 matches during the regular season. He's clearly hurt, the question is just how much? Even a not fully healthy Cardinale is still dangerous. While his best win is Joey Prata, he's still undefeated in matches he's actually wrestled this year.
My other potential dark horse is Stanford's Nico Provo. Originally a Cornell commit, Provo flipped and followed Rob Koll to Stanford. At 20-9 he's had a solid freshman year. Like most freshmen, he's been susceptible to bad losses but has some decent wins such as Stevo Poulin, Reece Witcraft, Trevor Mastrogiovanni, and Troy Spratley.
Predictions
The Liam Cronin - Patrick Glory semifinal is very intriguing to me, but Glory has been there and done that in the semis. Michael DeAugustino looked great at Big Tens, but I worry about him being able to stay healthy through a full NCAA tournament. I have Nico Provo upsetting Brandon Kaylor on the backside and then losing to Eric Barnett. However, if Kaylor wins like he has this season and is supposed to, I think he beats Barnett and gets on the podium.
Full All-American predictions:
1. Spencer Lee, Iowa
2. Pat Glory, Princeton
3. Liam Cronin, Nebraska
4. Matt Ramos, Purdue
5. Patrick McKee, Minnesota
6. Eric Barnett, Wisconsin
7. Brandon Courtney, Arizona State
8. Michael DeAugustino, Northwestern