Unlock this article, live events, and more with a subscription!
Get Started
Already a subscriber? Log In
Big man brackets in the fall aren't typically as big as the light and middle weights due to football, and while that is true this year as well, we have some pretty spicy entries that will make 220lbs a really fun weight. The top 5 in this bracket are rock-solid, and a number of guys with regional success will look to shake things up on the national level.
Watch the Super 32 Challenge LIVE on FloWrestling
Saturday & Sunday, October 24-25, 2020
Are Tabor and Doolin Heading for a Finals Rematch?
Xavier Doolin and Bennett Tabor had a wild match this off-season at Rocky Mountain Nationals. Doolin looked dominant against Tabor for two and a half periods, running out to a 9-1 lead, but then Tabor reminded everyone why he's so dangerous when he took Doolin down and power-halfed him to his back late in the third. The match ended 9-6 and set the stage for an exciting potential rematch.
Tabor is the #4 220-pounder in the land and is an absolute monster. He'll be staying in state for college and will become part of the Minnesota Gopher big man tradition. Doolin is ranked 11th and is an uncommitted senior from Kansas City. That could change after his rock solid fall that has included undefeated weekends at Rocky Mountain Nationals and Fall Brawl and an 8-1 showing at Battle at the Burgh.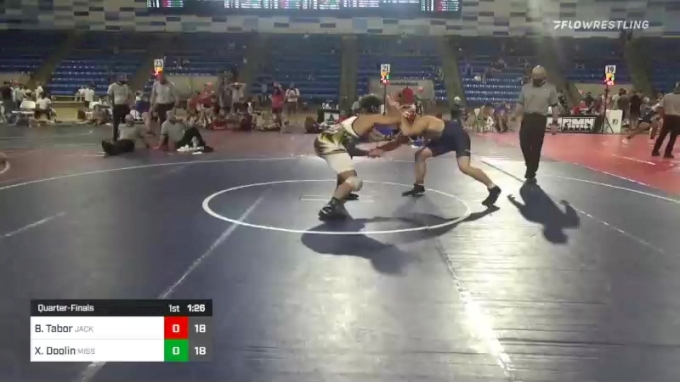 Unlock this video, live events, and more with a subscription!
Get Started
Already a subscriber? Log In
Looking to spoil the Tabor, Doolin reunion will be #9 Noah Pettigrew, #18 Logan Shephard, and Gage Cook who is just outside the rankings. Pettigrew, the Blair Academy junior, is committed to North Carolina and recently finished 3rd in a tough field at the Grappler Fall Classic.
Shephard is an uncommitted junior from Massilon Perry, Ohio. He's had a productive off-season as well with a title at the IndianaMat Hoosier Preseason Open and a 7-2 showing at Battle at the Burgh. Shephard's most impressive win in that stretch came over #7 Evan Bates in Indiana.
Gage Cook is an Army West Point commit and a junior from Washington. He took a loss to Juan Mora at the Freakshow, but his Fargo Greco title and impressive resume suggest that he's more than capable of a nice rebound at Super 32.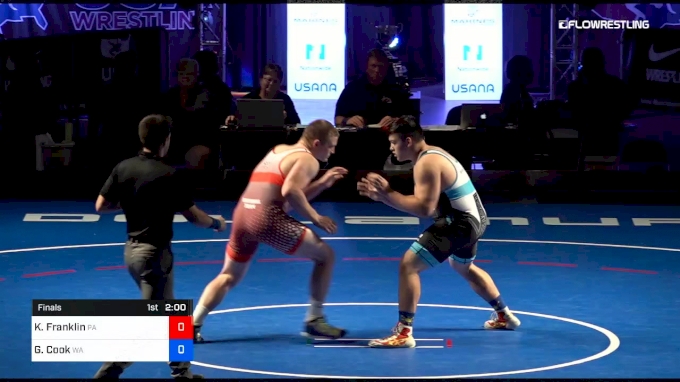 Unlock this video, live events, and more with a subscription!
Get Started
Already a subscriber? Log In
Who Cracks This Solid Top 5?
Even though 220lbs is a weight with a pretty clear top 5, Super 32 is known for chaos, so we shouldn't be surprised to see some madness here. The most likely candidate for some madness could be Luke Walker of Waverly-Shell Rock in Iowa. While he's outside the rankings at the moment, he does own a 4th place finish at Fargo in 2019. His run there included a win over Gage Cook.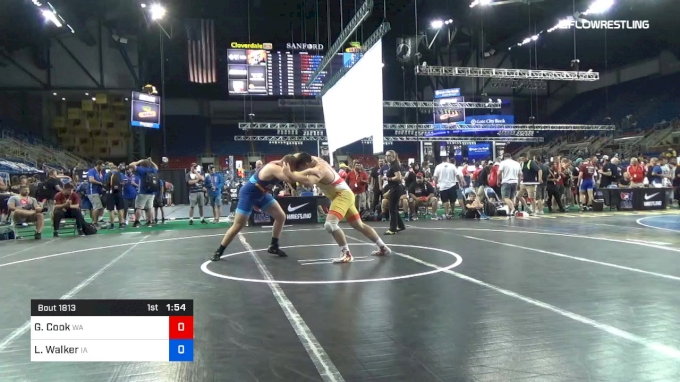 Unlock this video, live events, and more with a subscription!
Get Started
Already a subscriber? Log In
Add to the mix a whole bunch of state champs like Chase Crayton, Cole Gripka, Eli Fortuner, Levi Kovacs, Mason Ding, and Ty Broadway, and we have the potential to see a tournament that could shake up the national rankings.
Ranked Wrestlers
#4 Bennett Tabor, 12th Simley, MN - Minnesota
#9 Noah Pettigrew, 11th Blair Academy, GA - North Carolina
#11 Xavier Doolin, 12th Team NKC, MO
#18 Logan Shephard, 11th Perry local, OH
Unranked Wrestlers to Watch
Chase Crayton, 11th Mount Pleasant High School, NC
Cole Gripka, 12th Maysville R-1, MO
Eli Fortuner, 11th Rural retreat high, VA
Gage Cook, 11th Granger High School, WA - Army West Point
Levi Kovacs, 12th Tahoma High School, WA
Luke Walker, 12th Waverly-Shell Rock, IA
Mason Ding, 12th Creekview High School, TX
Ty Broadway, 12th Severna Park High School, MD
Other Weight Class Previews
106 - Super 32 Could Determine The #1 Spot At 106
113 - 113 Is Wide Open At Super 32
120 - Ranked Wrestlers And Returning Champ At 120
126 - Can Ayala Keep The Momentum Rolling Up At 126 At Super 32?
132 - Can Anyone Take Out The Champ At 132?
138 - Who Will Bring Home The Belt At 138?
145 - 145 At Super 32 Could Be A Breakout Tournament For Multiple Wrestlers
152 - Can Anthony Ferrari Survive The Super 32 152-Pound Gauntlet?
160 - The Parity At 160lbs Makes It A Must-Watch Weight At Super 32
170 - Who Breaks Through at 170?
182 - Rylan Rogers Will Have To Navigate An Incredible 182 Field
195 - At 195lbs, Will Shumate Punch Through At Super 32?