Unlock this article, live events, and more with a subscription!
Get Started
Already a subscriber? Log In
The Minnesota Golden Gophers have been ranked as high as #3 this season, and they have the distinct advantage of wrestling the NCAA Championships in their own city. Will they have what it takes to win a top 4 trophy?
NCAA Landscape
Before diving into Minnesota's shot at a trophy, let's establish a bit of context about this year's field. This season, nine teams have been ranked in the top four (including Minnesota), and even more have been just outside.
Every week, each ranked wrestler is assigned the placement and advancement points they would earn if their finish at NCAAs corresponded to their ranking. These do not include bonus points. Team rankings are based on the sum of each team's projected individual points.
Here is the high, low, and average projected score (before bonus points) from each week's rankings for the teams ranked #1-#4 this season:
| | | | |
| --- | --- | --- | --- |
| | High | Low | Average |
| 1st Place Team | 144.5 | 108 | 129.24 |
| 2nd Place Team | 105.5 | 72.5 | 90.32 |
| 3rd Place Team | 70.5 | 49 | 58.12 |
| 4th Place Team | 60 | 47.5 | 53.56 |
The number that I'm most concerned about for the purposes of this article series is the average of the #4-ranked team this year. It is logical to assume that teams will need to score more than 53.56 before bonus to be in trophy contention.
Minnesota's Season
The Gophers were ranked #4 on December 30 and #3 on January 6 this season. Their highest projected points this year were 53, and their lowest, when Gable Steveson was out of the rankings, were 16.5.
Here's a graph that illustrates how Minnesota's team and individual rankings have progressed throughout the season, and clearly demonstrates what a large impact Gable Steveson has had on Minnesota's projected point total.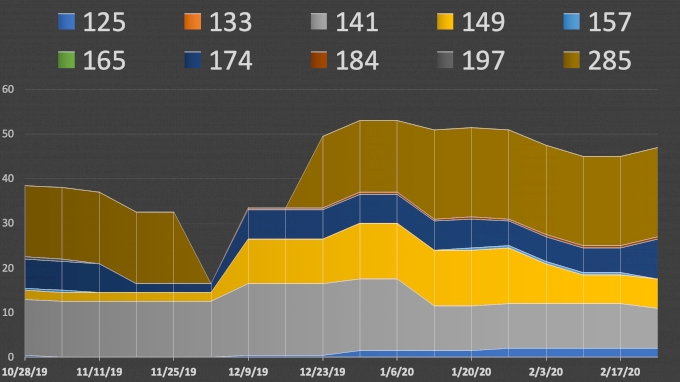 In addition to looking at their week-to-week collective team projection, it's valuable to look at the highest and lowest points that each weight class has been projected to this year. Here are the high and low point projections for each of Minnesota's starters.
| | | |
| --- | --- | --- |
| | High | Low |
| 125-McKee | 2 | 0 |
| 133-Dryden | 0 | 0 |
| 141-McKee | 16 | 9 |
| 149-Lee | 12.5 | 2 |
| 157-Thomas | 0.5 | 0 |
| 165-O'Reilly | 0 | 0 |
| 174-Skatzka | 9 | 2 |
| 184-Webster | 0.5 | 0 |
| 197-Ritter | 0.5 | 0 |
| 285-Steveson | 20 | 0 |
| | 61 | 13 |
The sum of Minnesota's highest individual point projections is 61, well above the pre-bonus average 4th place projection of 53.56. The sum of the Gophers' individual lows is 13, but that's a bit misleading as Gable Steveson was absent from the rankings for inactivity during the middle weeks of the season. When he was in the rankings, he was never ranked lower than #2. With that in mind, a more accurate low total for Minnesota would be 29.
Minnesota's Path to a Trophy
The Gophers' quest for a top 4 finish begins with an NCAA championship from heavyweight Gable Steveson. Since the season ending injury of Anthony Cassar, Steveson has been favorite to win NCAA's. He has yet to see #2 Mason Parris, who is much improved from his round-of-12 finish last year, but at this point, the Gophers plan to pencil Steveson in for 20 points before bonus.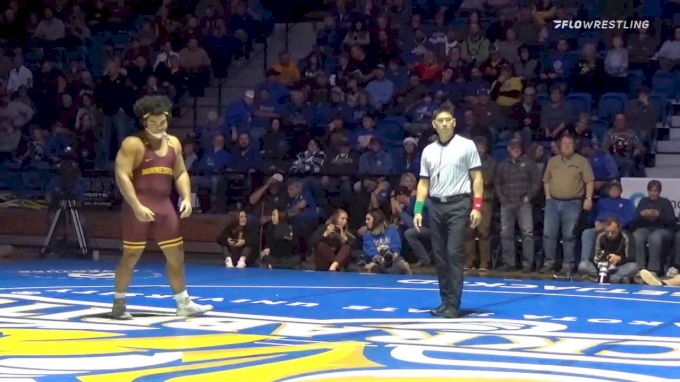 Unlock this video, live events, and more with a subscription!
Get Started
Already a subscriber? Log In
Minnesota will hope for another solid chunk of points from All-Americans Mitch McKee and Devin Skatzka. These two have been projected to score between 11 and 25 points together. They'll need closer to 20 to have a shot at a trophy.
Freshman Brayton Lee has been ranked as high as #4 at 149, one of this year's most wide open weight classes, but he has also been ranked as low as #12. His win over #1 Sammy Sasso suggests that he's closer to #4 than he is #12, and he'll need to be for Minnesota to win a trophy.
The Gophers have another group of wrestlers who is not predicted to place but is certainly capable of scoring points at NCAA's. Pat McKee, Ryan Thomas, Owen Webster, and Hunter Ritter have all been ranked this year and can all score points.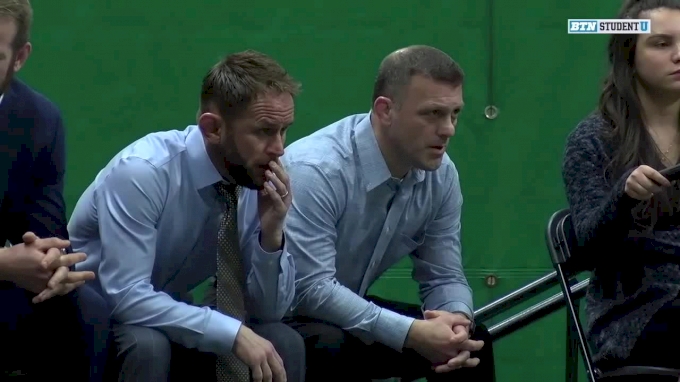 Unlock this video, live events, and more with a subscription!
Get Started
Already a subscriber? Log In
Of this group, Thomas, Webster, and Ritter have only been projected to score half a point each, but Pat McKee is up to #9 in a 125 weight class that is wide open after the top 4.
The Gophers have both top level talent and a significant number of potential point scorers, but they also have a large variance between their highest and lowest performances. They will likely need to be close to the best version of their team in order to keep an NCAA trophy in their home city.
---
Other Articles in this Series
Can Penn State Run Down An NCAA Title?
Can Ohio State Bring Home Its 6th Straight NCAA Team Trophy?
Can Wisconsin Win An NCAA Team Trophy In Coach Bono's 2nd Season?
Can Powerful Princeton Win A Top 4 Trophy At NCAAs?
Can Nebraska Win An NCAA Team Trophy?
Can Undefeated NC State Win A Team Trophy In March?
Purdue Is On The Rise, But Are They An NCAA Trophy Team?
Can The UNI Panther Train Roll To An NCAA Team Trophy?
Can Oklahoma State Win An NCAA Team Trophy In An Up And Down Year?