2020 NCAA Wrestling Championships
Can Wisconsin Win An NCAA Team Trophy In Coach Bono's 2nd Season?
Can Wisconsin Win An NCAA Team Trophy In Coach Bono's 2nd Season?
Wisconsin coach Chris Bono is looking to bring home an NCAA team trophy in just his second season at the helm. Do the Badgers have what it takes?
Feb 21, 2020
by David Bray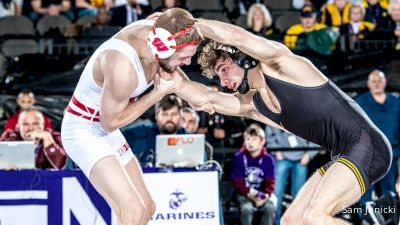 Unlock this video, live events, and more with a subscription!
Get Started
Already a subscriber? Log In
Unlock this article, live events, and more with a subscription!
Get Started
Already a subscriber? Log In
Wisconsin finished its dual meet season last night with a 20-18 loss to #14 UNI. The Badgers are in their second year under the direction of head coach Chris Bono, and they're already in the conversation for a top-four team trophy at NCAAs.
NCAA Landscape
Before diving into Wisconsin's shot at a trophy, let's establish a bit of context about this year's field. This season, nine teams (including Wisconsin) have been ranked in the top four, and even more have been just outside.
Every week, each ranked wrestler is assigned the placement and advancement points they would earn if their finish at NCAAs corresponded to their ranking. These do not include bonus points. Team rankings are based on the sum of each team's projected individual points.
Here is the high, low, and average projected score (before bonus points) from each week's rankings for the teams ranked #1-#4 this season:
| | | | |
| --- | --- | --- | --- |
| | High | Low | Average |
| 1st Place Team | 144.5 | 108 | 129.24 |
| 2nd Place Team | 105.5 | 72.5 | 90.32 |
| 3rd Place Team | 70.5 | 49 | 58.12 |
| 4th Place Team | 60 | 47.5 | 53.56 |
The number that I'm most concerned about for the purposes of this article series is the average of the #4-ranked team this year. It is logical to assume that teams will need to score more than 53.56 before bonus to be in trophy contention.
Wisconsin's Season
Wisconsin has been ranked as high as #3 and has been in the top four for nine of this season's 17 sets of rankings, including each of the last six weeks.
The Badgers' lowest projected point total this season was 42.5 points during weeks 3 and 4 of the season, and their highest team point projection was 60 in week 14.
The graph below demonstrates that most of Wisconsin's individuals have had relatively consistent performances and that the team has had its highest total projections in the last month and a half of the season.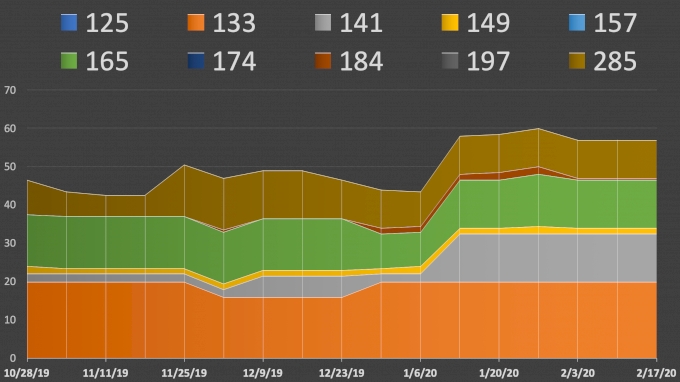 In addition to looking at their week-to-week collective team projection, it's valuable to look at the highest and lowest points that each weight class has been projected to score this season as outlined in this table.
| | | |
| --- | --- | --- |
| | High | Low |
| 125-Barnett | 0 | 0 |
| 133-Gross | 20 | 16 |
| 141-Moran | 12.5 | 2 |
| 149-Martin | 2 | 1.5 |
| 157-Model | 0 | 0 |
| 165-Wick | 13.5 | 9 |
| 174-Dow/Krattiger | 0 | 0 |
| 184-Sebastian | 2 | 0 |
| 197-Watkins/Christensen | 0 | 0 |
| 285-Hillger | 13.5 | 5.5 |
| | 63.5 | 34 |
The sum of the individual Badgers' highest point projections is 63.5 while the total of their lows is 34.
While the graph earlier showed consistent point projections for the Badgers during the last few weeks of the season, this table demonstrates significant disparity between the best and worst versions of their four top performers this year.
Wisconsin's Path to a Trophy
The Badgers' NCAA team trophy hopes begin with 2018 NCAA champion Seth Gross, who transferred to Wisconsin from South Dakota State where he had previously been coached by coaches Bono and Reader.
Gross has been ranked #1 all year other than the four-week period between his bouts with #2 Austin DeSanto. An NCAA finals appearance from Gross will be very important to the Badgers' trophy chances.
Evan Wick and Trent Hillger have both been ranked as high as #3 this year. Two third-place finishes would be good enough for 27 points. This combined feat seems unlikely, but even a combined 20 points (before bonus) between these two would go a long way.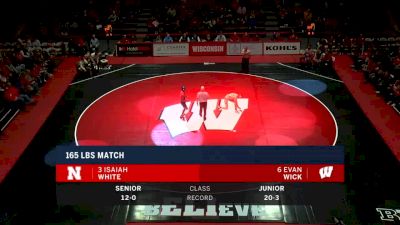 Unlock this video, live events, and more with a subscription!
Get Started
Already a subscriber? Log In
The Badger with the greatest variance this year has been Tristan Moran. He has projected to finish as high on the podium as #4 for the last six weeks of the season but was predicted to finish off the stand for much of the first half of the season and just dropped a bout to #11 Michael Blockhus last night.
Even after last night's loss, Moran's wins over #5 McKee and #6 Red, have him looking more like an All-American than not this year. Wisconsin will need that kind of performance from him if they want to bring home a trophy.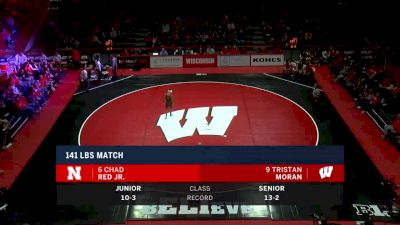 Unlock this video, live events, and more with a subscription!
Get Started
Already a subscriber? Log In
Seniors Cole Martin and Johnny Sebastian have been projected to score a couple of points apiece at points in the season. While neither will be expected to finish on the podium in Minneapolis, both can help the team by amassing as many wins as they can.
These projections do not factor in bonus points, but it's worth noting that the Badgers do have a team that has that potential. In particular, Seth Gross has a bonus rate of 75 percent this year, Evan Wick has earned bonus points 56 percent of the time, and a number of Badgers have pin potential.
---
Other Articles in this Series
Can Penn State Run Down An NCAA Title?
Can Ohio State Bring Home Its 6th Straight NCAA Team Trophy?
Can Powerful Princeton Win A Top 4 Trophy At NCAAs?
Can Minnesota Win An NCAA Team Trophy In Their Home City?
Can Nebraska Win An NCAA Team Trophy?
Can Undefeated NC State Win A Team Trophy In March?
Purdue Is On The Rise, But Are They An NCAA Trophy Team?
Can The UNI Panther Train Roll To An NCAA Team Trophy?
Can Oklahoma State Win An NCAA Team Trophy In An Up And Down Year?