NCAA
NCAA Week 4 Roundup: Turkey Week
NCAA Week 4 Roundup: Turkey Week
The biggest stories from the fourth week of the 2022-2023 college wrestling season.
Nov 27, 2022
by Andrew Spey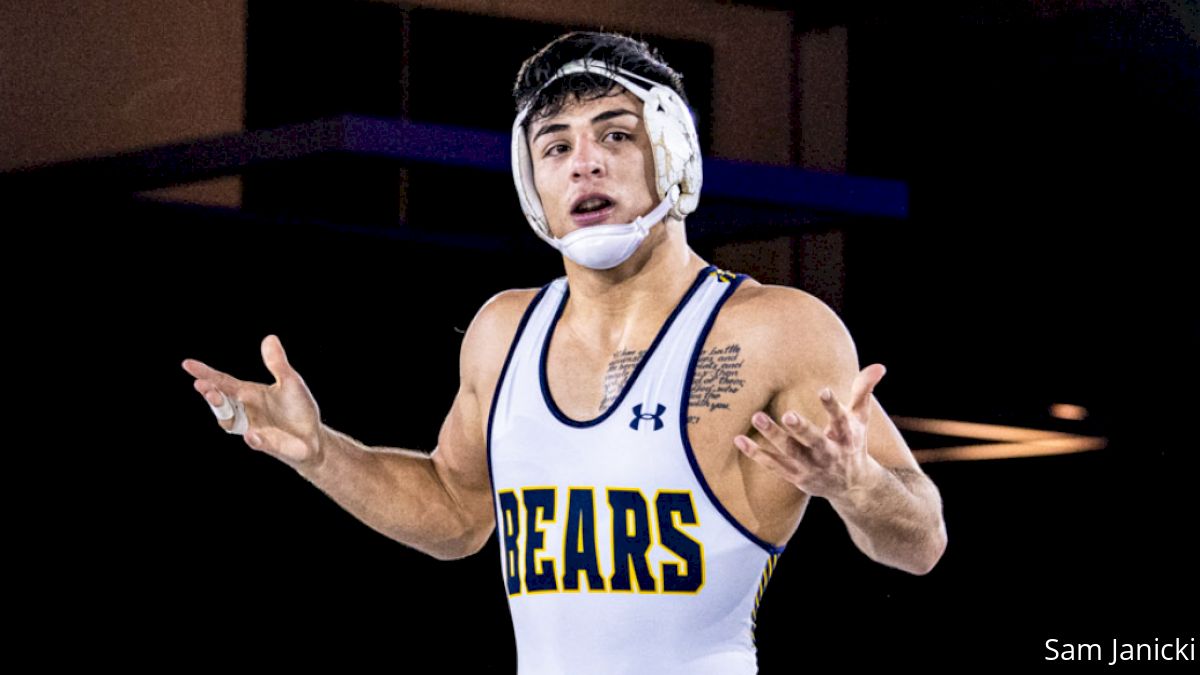 Thanksgiving, the holiday when Americans collectively try to answer the question: what if food consumption was not governed by hunger? It's also the bane of many a weight-cutting wrestler who have already severed the connection between appetite and eating, only their experience is the opposite of the gluttonous frenzy in which they find their friends and family on Turkey Day.
Now please allow me to make like leftovers and remind you of last week.
The Stone Cold Dual of the Century, of the Week: Iowa vs Penn
Always fun when the Big Ten and the EIWA get together for a Saturday afternoon rumble. Iowa was missing a few key starters and on paper and their matchups against Penn looked close to even. Then Coach Brands threw a curveball and ran Nelson Brands out at 174, who was not listed as one of the probable starters.
The first match of the season for Brands the Younger was also the first bout of the dual, which resulted in the defeat of national qualifier Nick Incontrera 5-1.
The Hawks then peeled off four more wins in a row to take a 17-0 lead, causing many to question why people thought this would be a close dual in the first place.
The Quakers then won three in a row to answer that question. The outcome of the contest came down to the final two bouts, with Iowa holding a now precarious six-point team lead. But then the tide shifted back in Iowa's favor, as #6 Max Murin defeated #10 Doug Zapf in overtime and Cobe Siebrecht fought off his own back to turn the tables and pin #10 Anthony Artalona. Siebrecht may have also wrestled himself into the Hawks' starting lineup permanently with that performance.
Start your Sunday off right by watching highlights of our 26-11 win over No. 21 Penn. #Hawkeyes pic.twitter.com/hS4skhWHsZ

— Iowa Hawkeye Wrestling (@Hawks_Wrestling) November 27, 2022
Also A Great Dual: South Dakota State vs Minnesota
The proverbial barn was burnt in a clash of Upper Midwest rivals. It came down to the final bout, with the dual winning team points coming from Michael Blockhus, who defeated Alek Martin 4-1 to break the tie and put Minnesota over South Dakota State by the final score of 19-16.
Vance VomBaur and Bailee O'Reilly came up big for the Gophers, picking up ranked wins at 141 and 174 respectively over #10 Clay Carlson and #12 Cade DeVos.
True freshman Bennett Berge made his dual meet debut for the Jackrabbits, though he fell to #12 Isaiah Salazar 12-0. Thanks to the new rules, Berge still has the option of redshirting this season.
And in brighter news for the Jackrabbits, #18 Tanner Sloan majored #20 Garrett Joles, a match you have the option of watching below, if you so choose.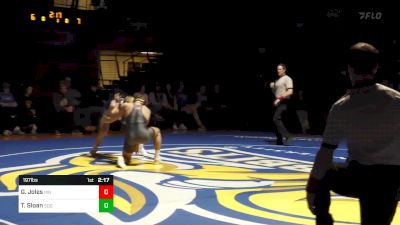 Unlock this video, live events, and more with a subscription!
Get Started
Already a subscriber? Log In
Oh Yeah, The NWCA All-Star Classic
After a four-year hiatus, the NWCA Star Classic made its triumphant return.
Every match was befitting of the All-Star moniker, but perhaps the most consequential of all the bouts was at 141, where Andrew Alirez defeated #1 Cole Matthews of Pittsburgh, which gave the Bears of Northern Colorado a new number one-ranked wrestler.
Let's all watch that match now, why not?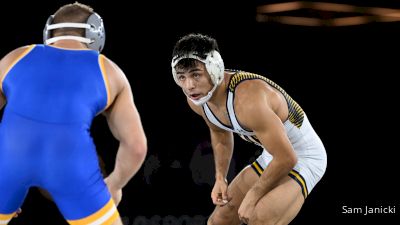 Unlock this video, live events, and more with a subscription!
Get Started
Already a subscriber? Log In
It was also a good day for the Tigers of Missouri, as Keegan O'Toole and Rocky Elam both looked impressive and won matches. Did they also have the best promo pics of the event? In my opinion: yes.
Just some @MizzouWrestling guys being dudes. pic.twitter.com/tTsnteFyAI

— Andrew Spey (@SpeyWrestle) November 23, 2022
Additionally, all three Penn State participants won, with Aaron Brooks and Cater Starocci successfully defending their number one rankings against the #2 ranked challenger, while Greg Kerkvliet bested #2 Anthony Cassioppi for the first time in four collegiate matches. If Penn State looks this good now, it's downright scary to think what they'll look like in March.
You can watch all the matches and interviews here, or perhaps you'd prefer to read the award-winning live blog.
Finally, there is the topic of fans, or specifically, the lack thereof. Many folks expressed their displeasure that the event did not have tickets available for purchase by the public. That sentiment was shared by everyone at FloSports, who would have also liked to have had fans at the event!
What happened is, way back in the early planning stages of the All-Star Classic -- and events of this magnitude take quite a lot of advance planning -- the idea was to host the event in FloSports' old office space. That space had previously been converted from a warehouse to an office, and we wanted to convert it one more time to an events center.
Unfortunately, we were not able to complete that conversion in time. Should we have known that we wouldn't have enough bathrooms or parking spaces or electric amperage in time for Travis Country to grant us the proper permits and allow for an occupancy limit that would accommodate fans and ticket sales by the time the All-Star Classic was to be held? I dunno, maybe! Land use permitting is very complicated and takes a long time. Try it sometime if you don't believe me!
Had we known in advance we likely would've looked at trying to host it somewhere else. I'm now assuming the space won't ever get converted, and the next NWCA All-Star Classic will be held elsewhere. But maybe not! That's thankfully not my department and anyway I have far too much blogging to do to get involved. Either way, I'll do my best to keep every updated!
Other Cool Content On FloWrestling
Are you following your favorite college team with our Insider series? Posts were made about several programs last week.
How About Some Other Non-Wrestling Thanksgiving Day Related Content
Sounds great, here are some of my favs:
Planes, Trains, and Automobiles (here's an entertaining oral history about the making of)
Dutch (an underrated classic. John Hughes wrote both movies, which I just learned.)
The summer camp play scene from Adam's Family Values (link)
Adam Sandler's Thanksgiving Song (link)
The demise of a giant inflatable Barney (link)
What is some other quality Thanksgiving content? Let me know! Feel free to hit me up about wrestling stuff too, it doesn't have to be Thanksgiving content.
That'll all for week 4. It's now Cliff Keen Las Vegas Invitational week!