2022-2023 Iowa Hawkeyes Coverage
#2 Iowa vs #14 Penn - Dual Preview & Prediction
#2 Iowa vs #14 Penn - Dual Preview & Prediction
A preview for the upcoming dual between the University of Iowa and the University of Pennsylvania on Saturday, November 26.
Nov 25, 2022
by Jon Kozak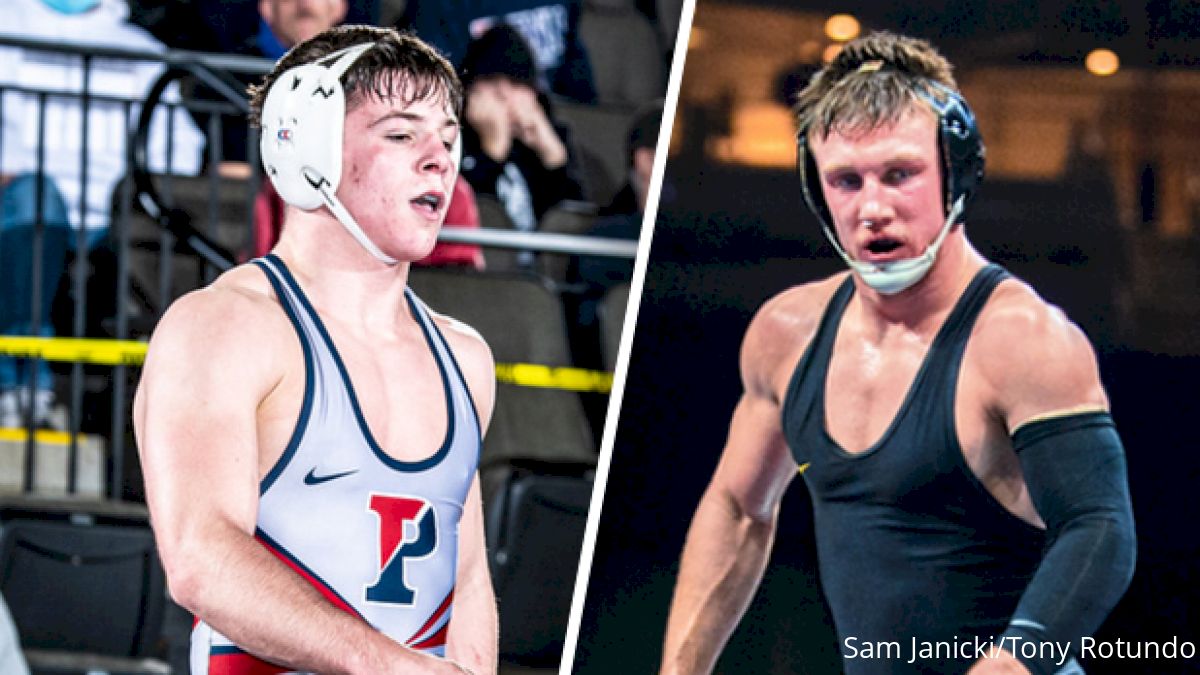 The Iowa Hawkeyes will welcome the Pennsylvania Quakers to Carver-Hawkeye Arena on Saturday, November 26th at 3:00 pm (ET) for what should be an incredible dual. Take a look at the below probable lineups and a preview of the expected matchups.
Expected line-ups:
125: Aidan Harris, Iowa vs #23 Ryan Miller, Penn
133: Cullan Schriever, Iowa vs #10 Michael Colaiocco/Evan Mougalian, Penn
141: Drew Bennett, Iowa vs Carmen Ferrante, Penn
149: #6 Max Murin, Iowa vs #10 Doug Zapf, Penn
157: Caleb Rathjen/Cobe Siebrecht, Iowa vs #10 Anthony Artalona, Penn
165: #15 Patrick Kennedy, Iowa vs Lucas Revano/Adam Thomson, Penn
174: Drake Rhodes/Carson Martinson, Iowa vs Nick Incontrera, Penn
184: #9 Abe Assad, Iowa vs Max Hale/John Stout, Penn
197: #3 Jacob Warner, Iowa vs HM Cole Urbas, Penn
285: #4 Anthony Cassioppi, Iowa vs #24 Ben Goldin/Nate Hoaglund, Penn
Iowa The Favorites, Need Veterans To Lead For A Win
At first look at the probable lineups, Iowa is missing 3 of their starters and ranked wrestlers at the first 3 weights in #1 Spencer Lee, #11 Brody Teske, and #3 Real Woods. This means, on paper, Iowa is only favored to win at 149, 165, 184, 197, and 285. That makes the dual a 5-5 split and if it plays out that way, the winner will likely be determined by who secures the most bonus points.
The good news for the Hawkeyes - where they're favored, they have some of their best and most experienced wrestlers known for racking up bonus point wins. They'll need these bonus point wins to help propel them to victory over Penn. At 184, #9 Abe Assad will wrestle an unranked Max Hale or John Stout. Assad's last two wins have come by a teach fall and major decision. At 197, #3 Jacob Warner will take the mat against HM Cole Urbas. The two have never wrestled in competition but Warner will be a big favorite and has picked up bonus points in all three of his wins this year. Then there's #4 Anthony Cassioppi who will face #24 Ben Gold. In all four of Cassioppi's wins this year, he's recorded pins in the first period and will look to lead the Hawkeyes to victory with another dominant win on Saturday.
Cassioppi's win over Army's Kade Carlson: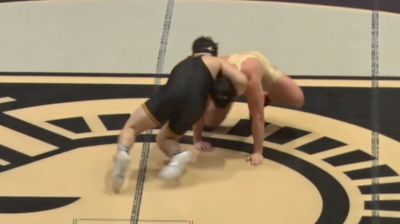 Unlock this video, live events, and more with a subscription!
Get Started
Already a subscriber? Log In
The Hawkeyes will also depend on senior Max Murin and sophomore Patrick Kennedy. Murin has a top-ten matchup with Doug Zapf and Kennedy is set to face off against national qualifier Lucas Revano. Though Murin defeated Zapf 7-1 back in 2019, Zapf has shown major improvements since then and is coming off a recent win over #11 Caleb Henson. It will assuredly take Murin's best performance to take out Zapf in Carver-Hawkeye. Kennedy has never wrestled Urbas but he is 3-0 on the year with 3 bonus point wins. If Kennedy is able to continue this streak, he'll put the Hawkeyes in a great position to secure a victory over the Quakers.
Murin's win over Zapf from the 2019 Midlands: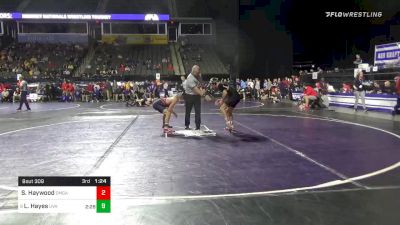 Unlock this video, live events, and more with a subscription!
Get Started
Already a subscriber? Log In
Penn's Path To Victory
Despite Iowa being the favorite on paper, there is a path to victory for the Quakers and it's not a crazy one. First, Penn needs to win every match they're favored - that will give them 5 victories and at least 15 team points. After that, the Quakers will need Doug Zapf to pull off the upset against Max Murin at 149. As mentioned previously, Zapf has made major improvements since the two met in 2019. Not only did Zapf beat Caleb Henson last week at the Keystone Classic, but he also took out Sammy Sasso and Anthony Ashnault at the US Open last April. If Penn wins the weights they're favored at and gets the upset at 149, they'll secure at least 18 team points and be in a great position to pull the massive upset.
Doug Zapf's win over #11 Caleb Henson:
Unlock this video, live events, and more with a subscription!
Get Started
Already a subscriber? Log In
However, as unbelievable as it may sound, those 6 wins still may not be enough to keep the Hawkeyes from victory. If Iowa gets bonus points in 3 or 4 of their wins, they can still win the dual. For instance, 2 pins, a tech, and a regular decision will score 20 points. That's why the final key to the upset for Penn is limiting bonus points in the matches they're underdogs. Penn will need their upperclassmen in Lucas Revano, Max Hale, Cole Urbas, and Ben Goldin to all "know their role" and wrestle smart matches to avoid losing big for the team's sake.
Who Wins On Saturday?
The dual on Saturday between Iowa and Penn should be outstanding from start to finish and is extremely hard to predict. However, because Iowa will have the backing of an electric fanbase at Carver-Hawkeye Arena, I'm picking the Hawkeyes in a tight dual. I'll say it's a 5-5 split in matches but the Hawks win on bonus points 20-17.
Again this will be a dual worth watching that goes down at 3:00 pm (ET). You can watch on Big 10+ or follow along on our live blog for match-time updates!