2021 Super 32
The 6 Can't Miss Weight Classes Of Super 32
The 6 Can't Miss Weight Classes Of Super 32
Every bracket at 2021's Super 32 is going to be insane but we still managed to pick the 6 that we think are the deepest.
Oct 20, 2021
by Andrew Spey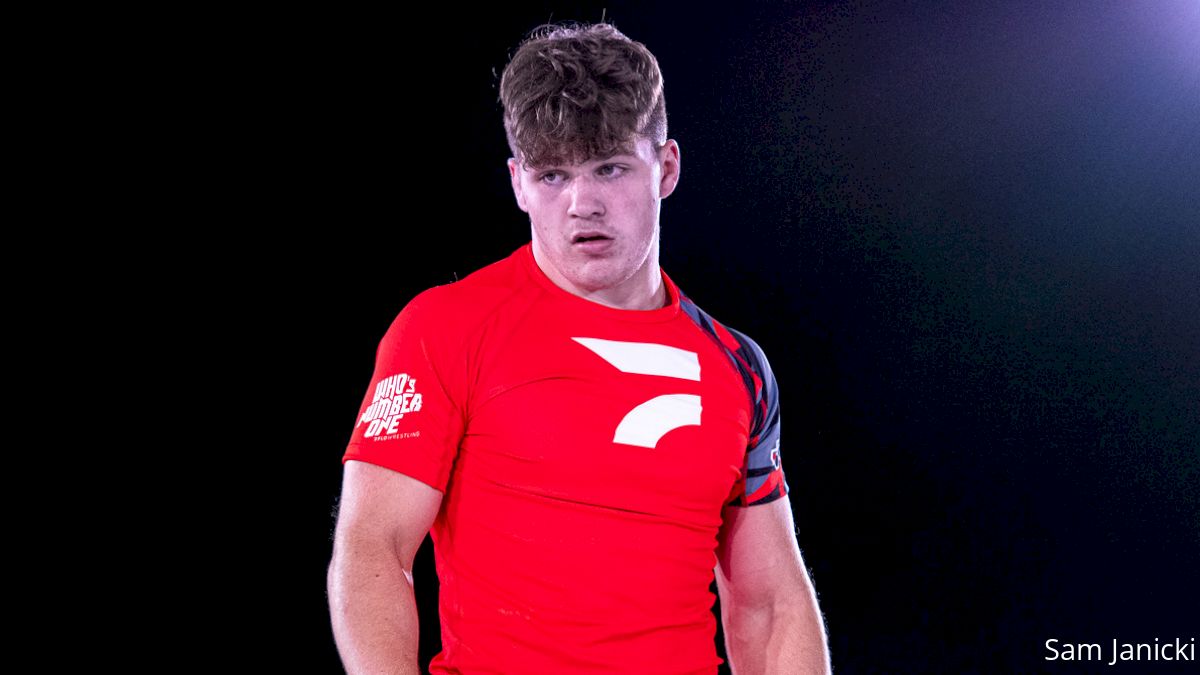 What are the toughest weight classes at this year's Super 32? They're all insanely good, so this was no easy question to answer, but after much deliberation, we picked the following six divisions that we consider to be the deepest.
The number of ranked wrestlers in each bracket is just one criterion in determining the toughest weight class, but to give you an idea of how ridiculous the brackets will be, and because we already did the math, here's a breakdown of those numbers.
106 - 8
113 - 16
120 - 16
126 - 15
132 - 16
138 - 16
145 - 14
152 - 8
160 - 8
170 - 10
182 - 9
195 - 7
220 - 6
285 - 4
Naturally, this will not be 100% accurate by the time we hear the first whistle, as it's based on registration, so people will change weights or be scratched from the tournament between now and weigh-ins. We've already taken out some names that registered that we know won't be in Greensboro, however, so this should be a pretty good rough estimate.
More Super 32 Content: Preseeds | Lightweights | Middleweights | Upperweights | College Guide | All Ranked | Home State Breakdown
In any event, on to the gnarliest brackets we expect to see at Super 32.
195 Pounds
The upper weights often get discounted at Super 32 due to the tournament being held during football season, but don't overlook the 195-pounders. Ohio State commit Seth Shumate has the top preseed but he'll be challenged by Michigan commit Rylan Rogers, future Penn Quaker Martin Cosgrove, and the uncommitted but highly sought after Kolby Franklin.
That potential semifinal quartet alone makes this division must-watch.
126 Pounds
Anytime you have a top-ranked wrestler in a high school tournament you have the potential for high drama, and this weight will have #1 Sergio Lemley attempt to defend his perch atop the national rankings against a slew of worthy opponents.
Two-time cadet Greco-Roman world silver medalist and Northern Iowa commit Cory Land will be chief among them. He's also the #4 ranked wrestler at the weight class.
Lemley will also see stiff competition from Kannon Webster, an Illinois commit tranked fourth at 120, and Gabe Whisenhunt, the sixth-ranked 126-pounder who is has verbaled to Oregon State.
Other ranked wrestlers in the hunt for a belt at this weight include Evan Mougalian, Vincent Robinson, Ryan Ford, Adrian Meza, Kyler Larkin, PJ Duke, Fernando Barreto, Luke Poore, Kai Own, Grigor Cholakyan, and many more. We could go on but we have other weights to get to!
170 Pounds
The top three contenders are all marquee names, but it's the depth that separates this weight class from many of the others.
Rocco Welsh and Brayden Thompson were both competitors in 2021's Who's Number One four-man bracket, however, a match between the two of them did not take place. If pre-seeds hold, they'll see each other in a titanic semifinal matchup.
Future Wolfpacker and the #3 ranked 182-pounder, Matthew Singleton is moving down a weight from where he is ranked. He's already secured the #1 preseed at 170.
There's and highly-touted uncommitted underclassmen Tate Naaktgeboren out of Iowa, Cody Merrill from California, and Rune Lawrence of Pennsylvania.
Some would go as far as to call this division a cornucopia of colossal competitors from coast to coast, but you needn't use as much alliteration if you'd prefer not to.
120 Pounds
A tip of the cap to the high schoolers and their parents and coaches who are signing up for this buzzsaw of a bracket. #1 seed and recent Hawkeye verbal Nate Jesuroga will hold down the number one seed, but he'll have plenty of competition, as it appears half of the ranked 113-pounders are all moving up a weight class.
113-pound hammers (or perhaps former 113-pounders would be more accurate) Brock Mantanona, Caden Horwath, and Conor Collins are all ranked in the top 10 at the weight just below this one. Add in the current top at 120-pounds you'll find registrants Kyle Pontaperto, Aden Valencia and Matty Lopes. With this kind of field, you may as well rename the Greensboro Colusiem 'The Abbatoir'.
Unfortunately, one of the big names that registered who probably won't be at Super 32 is future Sooner Joey Cruz, but that won't stop this weight from being exceedinglydeep with D1 talent.
145 Pounds
No shortage of star-power at this weight, as two WNO victors headline the division in Jackson Arrington and Cody Chittum. Arrington was triumphant at Who's Number just last month, and currently holds the number one ranking (naturally), whereas Chittum was victorious in 2020's WNO.
Chittum was removed from the rankings as he had originally planned to not wrestle any folkstyle this season, but those plans appear to have changed, so expect him back in the national rankings.
And the headliners don't stop at the just the top two wrestlers in the bracket. Ty Whalen, William Henckel, Pierson Manville, Dylan Evans, Kelvin Griffin and Kaleb Larkin, among others, are all capable of doing damage at this tournament as well as later on in their collegiate careers.
132 Pounds
The potential Nic Bouzakis vs Emilio Ysaguirre rematch alone is enough to get this weight class into the list of top 6 Super 32 brackets. Now add in the rest of the field and as the great Carl Weathers once said, "Baby, you got a stew going!"
But it's not broth or carrots we're adding to our cosmic wrestling gumbo, it's more ranked contenders such as Danny Nini and Brock Bobzien. Nini is a future Tar Heel and Fargo medal-winner (the same Fargo where Ysaguirre upset Bouzakis that set up the potential Super 32 rematch) while Bobzien is a runner-up at the cadet world-team trials that included a win over Ysaguirre.
Then there's Braden Basile, Dario Lemus, Ryder Block, Jake Niffenegger, Chase Deblaere, Greyson Clark, Tyler Vazquez, and many more.
The fact that Pennsylvania state champ Mac Church, who just verbaled to Ohio State, is #14 on the preseeds, tells you all you need to know about the depth of this weight class.
The fun literally can't start soon enough.