NCAA
NCAA Wrestling Schedules For The D1 2023-24 Season
NCAA Wrestling Schedules For The D1 2023-24 Season
Every NCAA D1 schedule we can find for the 2023-24 wrestling season!
Oct 26, 2023
by Andrew Spey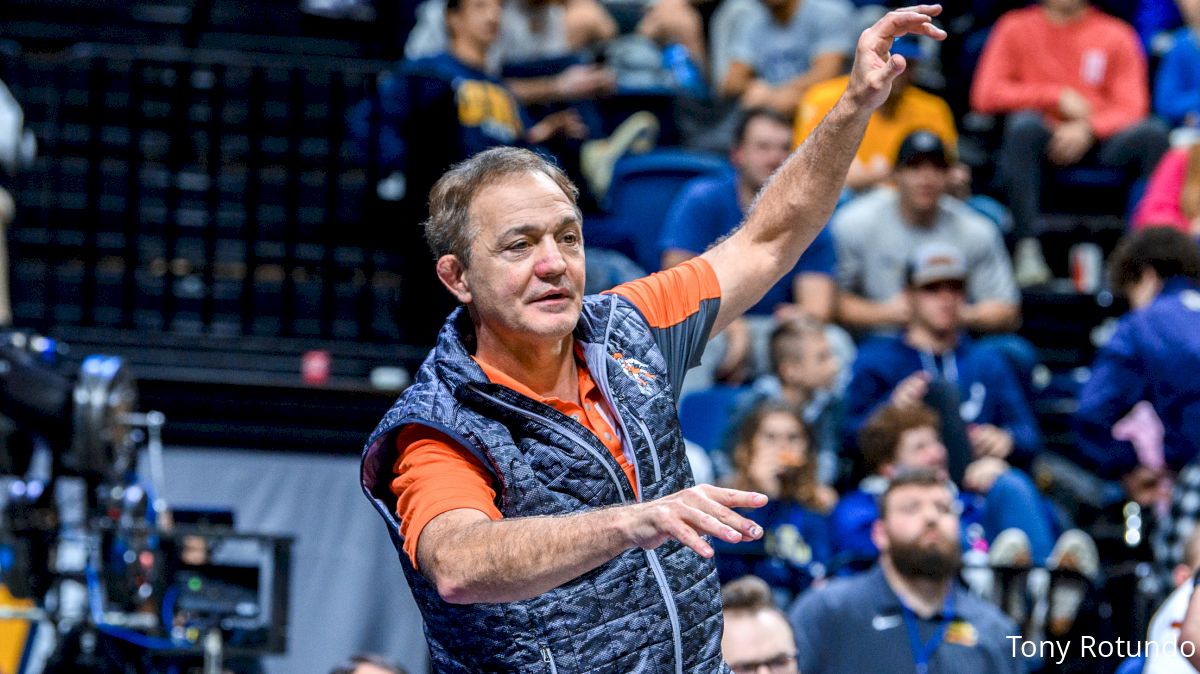 A list of all the D1 wrestling schedules we could find for the 2022-23 NCAA season, as soon as we find them! Links to schedules will be added after the name of each school (listed below by conference, alphabetically). If you don't see a link, we haven't found the schedule yet.
And if you see a schedule out there that hasn't yet made it to our list, please let us know!
ACC
Duke (link)
North Carolina (link)
North Carolina State (link)
Pitt (link)
Virginia (link)
Virginia Tech (link)
Big Ten
Illinois (link)
Indiana (link)
Iowa (link)
Maryland (link)
Michigan (link)
Michigan State (link)
Minnesota (link)
Nebraska (link)
Northwestern (link)
Ohio State (link)
Penn State (link)
Purdue (link)
Rutgers (link)
Wisconsin (link)
Big 12
Air Force (link)
Cal Baptist (link)
Iowa State (link)
Missouri (link)
North Dakota State (link)
Northern Colorado (link)
Northern Iowa (link)
Oklahoma (link)
Oklahoma State (link)
South Dakota State (link)
Utah Valley (link)
West Virginia (link)
Wyoming (link)
EIWA
American (link)
Army (link)
Binghamton (link)
Brown (link)
Bucknell (link)
Columbia (link)
Cornell (link)
Drexel (link)
Franklin & Marshall (link)
Harvard (link)
Hofstra (link)
Lehigh (link)
Long Island (link)
Navy (link)
Penn (link)
Princeton (link)
Sacred Heart (link)
MAC
Bloomsburg (link)
Buffalo (link)
Central Michigan (link)
Clarion (link)
Cleveland State (link)
Edinboro (link)
George Mason (link)
Kent State (link)
Lock Haven (link)
Northern Illinois (link)
Ohio (link)
Rider (link)
SIUE (link)
Pac-12
Arizona State (link)
Cal Poly (link)
CSU-Bakersfield (link)
Little Rock (link)
Oregon State (link)
Stanford (link)
SoCon
App State (link)
Bellarmine (link)
Campbell (link)
Chattanooga (link)
Citadel (link)
Davidson (link)
Gardner-Webb (link)
Presbyterian (link)
VMI (link)
Independent
Queens (link)
Lindenwood (link)
Morgan State (link)