A collection of all the FloWrestling films featuring prominent black figures in the wrestling community has now been unlocked.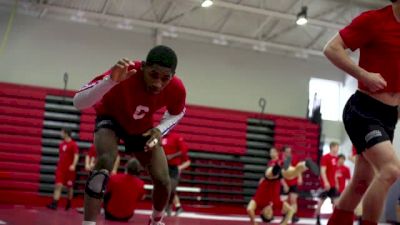 Cornell: Garrett and Dean (Episode 1)
Feb 11, 2015
For Nahshon Garrett, It's been a life filled with highs and lows...and for most of it: more lows than highs. Growing up, Nahshon had been the product of an unstable family environment; he used wrestling as a way to cope with the stress and day-to-day instability caused by those raising him. In episode one of 'Cornell', we see that while personal struggles still afflict Nahshon, nothing can destroy his will to be successful. Nahshon Garrett is one of the most determined athletes in the the country and he shows that every time he steps on the wrestling mat.