A collection of all the FloWrestling films featuring prominent black figures in the wrestling community has now been unlocked.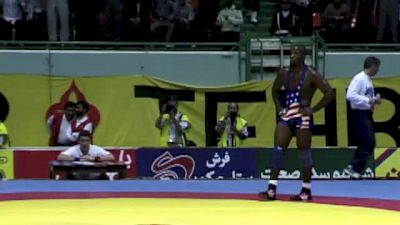 INJUSTICE: Kerry McCoy in Tehran
Mar 13, 2020
"To this day, it's the biggest injustice I've ever seen in international wrestling." -Rich Bender, USA Wrestling Executive Director An episode filled with controversy and genuine straightforwardness, INJUSTICE tells of Kerry McCoy and Team USA's trip to Tehran, Iran in 1998. After one of the greatest careers in NCAA heavyweight history, Kerry McCoy found himself on the US World Team and just one victory away from making the World Championship finals. He would take on Cuban powerhouse, Alexis Rodriguez, at which time he finds himself caught in the middle of one of the most upsetting FILA scandals in recent memory. Watch 'Injustice' featuring Kerry McCoy to see how a controversial decision in the semi-finals of Worlds would affect not only the career of the great heavyweight but also the Americans around him who found themselves helpless to the highest court in our sport.