2022 NCAA Championships Watch Party
Gable's Last Hurrah: 2022 285-Pound NCAA Championship Preview + Predictions
Gable's Last Hurrah: 2022 285-Pound NCAA Championship Preview + Predictions
More than likely Gable's last time taking the mat in official capacity + a great fight for 2nd - 8th place. 285 will be a fun weight to watch in Detroit.
Mar 15, 2022
by JD Rader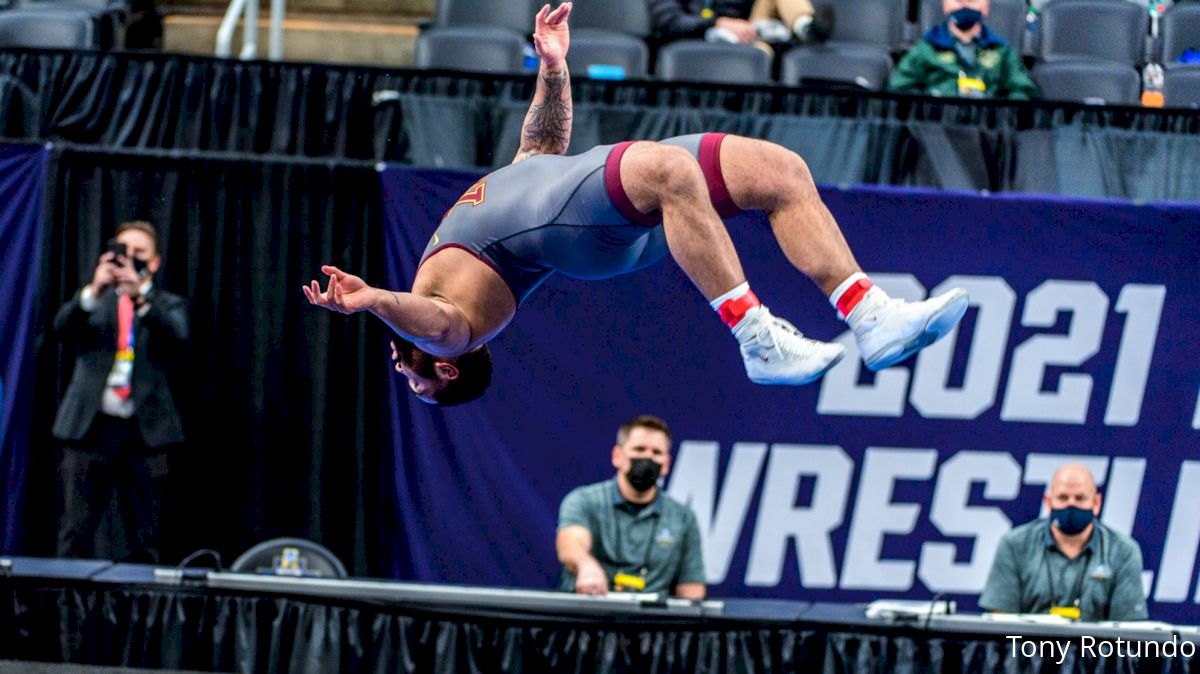 Soak it all in as this will more than likely be the last time collegiate/international wrestling fans will be able to watch Gable Steveson in a non-WWE or special exhibition wrestling match. Gable should smash everyone, but I know I will make it a point of emphasis to watch all five matches.
The rest of the weight classes, which I encourage you to read, can be found in the links below.
Brackets | Rankings | Additional Previews: 125, 133, 141, 149, 157, 165, 174, 184, 197
Favorites
#1 Gable Steveson
I've said it before and I'll say it again - it's Gable's world and we're just living in it. Gable isn't just the biggest favorite in the field, but the biggest super star as well. Gable isn't just going for his second national championship, the Gopher has a real opportunity to make history. If Gable bonus points his way through the NCAA Championships, he'll be the first Div I wrestler in the modern era to bonus point their way through a national championship season.
Watch Gable Steveson address Cassioppi's forfeit, NCAAs, future plans, and more below.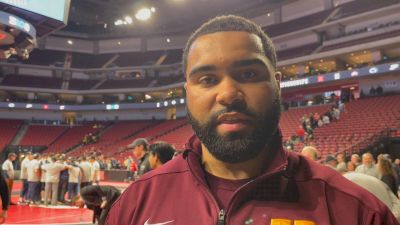 Unlock this video, live events, and more with a subscription!
Get Started
Already a subscriber? Log In
Contenders
#2 Tony Cassioppi
#4 Mason Parris
The other two undefeated wrestlers coming into the NCAA tournament are Cohlton Schultz and Wyatt Hendrickson. After losing to Tony Cassioppi twice at NCAAs last year and taking 4th place, Schultz has gone 18-0. Schultz is a huge heavyweight, weighing 280+ pounds. Arguably no one in the country uses their size better as Schultz is a master at moving his opponents around the mat. At the two-seed, Schultz will have to avenge his losses from last year and go through Cassioppi to make the finals.
Hendrickson has been a hot topic in the second half of this wrestling season. After not competing the first half, the Air Force has gone 24-0 with an 83% bonus rate. Although he has been dominating, Hendrickson hasn't faced anyone in the top-10, leaving a lot up for debate about whether or not he can do it to the best. Receiving the five-seed, setting up a huge quarterfinal between Hendrickson and Greg Kerkvliet of Penn State that will have team race implications as well.
Similar to Hendrickson, Kerkvliet has shown massive improvements since last season. After getting majored by Mason Parris last season, Kerkvliet has beaten him twice this year. Unfortunately for Kerk and Penn State fans, Kerkvliet gave up a reversal in the final seconds and a takedown in overtime to lose to Cassioppi at Big Tens. This put him at the four-seed and the same side as Gable.
After taking out Kerkvliet in the semis, Cassioppi injury defaulted to Gable in the finals. Because of his early-season loss to Princeton backup Jack DelGarbino, Cassioppi received the three seed behind Schultz. I think the three is actually better, however, as now Cassioppi will have to go through Jordan Wood in the quarters instead of Mason Parris.
Watch Tony Cassioppi and Cohlton Schultz's 3rd place match from NCAAs last year.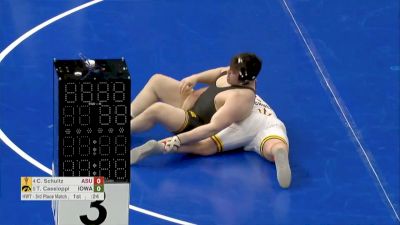 Unlock this video, live events, and more with a subscription!
Get Started
Already a subscriber? Log In
Sleepers And Landmines
#18 Luke Surber, Oklahoma State
Heavyweight is often a very close to chalk weight, and with how talented the top guys are this year, I don't see that being much different. One guy I could see pulling off an upset or two is Oklahoma State's Luke Surber. Surber had a rocky regular season, but looked great at the Big 12 tournament, making the finals and avenging some regular-season losses. If that's a sign of peaking and not an outlier good performance, I've got him making a run to the round-of-12.
Predictions
1. Gable Steveson Minnesota
2. Tony Cassioppi, Iowa
3. Greg Kerkvliet, Penn State
4. Mason Parris, Michigan
5. Cohlton Schultz, Arizona State
6. Wyatt Hendrickson, Air Force
7. Jordan Wood, Lehigh
8. Lucas Davison, Northwestern
R12. Nathan Traxler, Virginia Tech
R12. Luke Surber, Oklahoma State
R12. Tate Orndorff, Ohio State
R12. Matt Stencel, Central Michigan