2022 NCAA Championships Watch Party
Carr Paces The Field: 2022 157-Pound NCAA Championship Preview
Carr Paces The Field: 2022 157-Pound NCAA Championship Preview
David Carr leads the pack in his quest to repeat as NCAA champ. We breakdown the bracket in our 157-pound 2022 NCAA Championship preview.
Mar 13, 2022
by Andrew Spey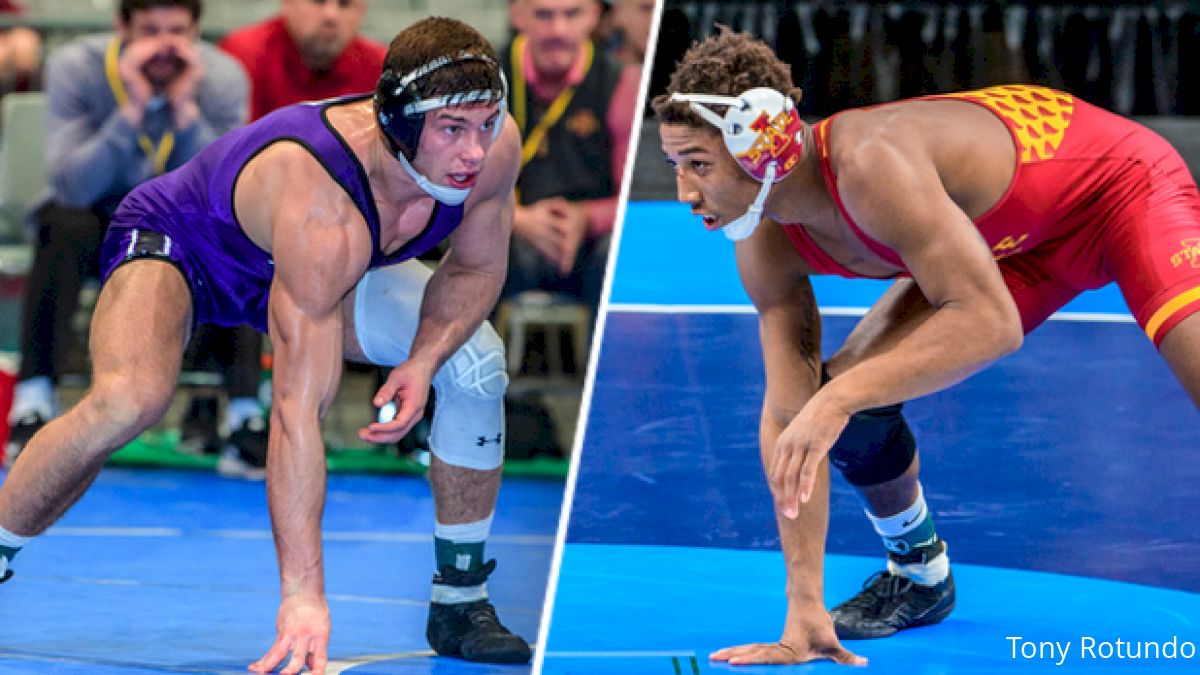 Unlock this article, live events, and more with a subscription!
Get Started
Already a subscriber? Log In
March Matness is here! Simple basketball fans are cursed with a paltry single bracket, while we wise and perspicacious wrestling fans get to enjoy ten glorious brackets featuring the world's oldest and most radical sport.
We'll continue our previews with 157-pounds. The rest of the weight classes can be found in the links below, which I encourage, nay, implore you to click.
Brackets | Rankings | Additional Previews: 125, 133, 141, 149, 165, 174, 184, 197, 285
Favorites
#1 David Carr, Iowa State
#2 Ryan Deakin, Northwestern
Neither Carr nor Deakin have lost this season. Carr is the defending 157-pound champion, while Deakin is the last person to have defeated Carr in a folkstyle match --in the 2019 CKLV-- which is also the only time Carr has lost to anyone in his varsity career.
Watch Deakin defeat Carr in the 2019 CKLV semifinals: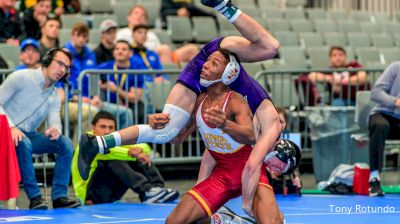 Deakin and Carr also split matches at 2020 Senior Nationals at 74kg, with Carr winning in the quarters and Deakin getting revenge the next day to place fifth.
Having earned the top two seeds, Carr and Deakin are favored to meet again in the finals. Carr will look to repeat his run from 2021 while Deakin will try and avoid suffering another upset like he did last year in the semifinals when Jesse Dellavecchia of Rider pinned Deakin in the shock of the tournament.
Watch the pinfall that earned Dellavecchia an NCAA finals appearance: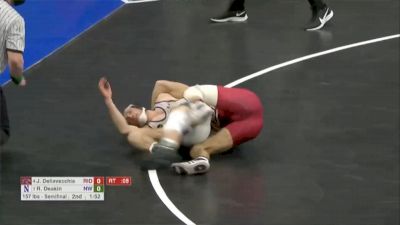 Unlock this video, live events, and more with a subscription!
Get Started
Already a subscriber? Log In
Deakin has the tougher road on paper, as not only is 19-0 Jacori Teemer the #3 seed, but #10 Peyton Robb is a potential bracket buster, having taken Carr to OT this season and also wrestled Deakin tough twice this year, holding Deakin's margin of victory to just two points both times they met.
Contenders
#3 Jacori Teemer, Arizona State
#4 Ed Scott, North Carolina State
#5 Quincy Monday, Princeton
#6 Jared Franek, North Dakota State
#7 Josh Humphreys, Lehigh
#8 Will Lewan, Michigan
#9 Kaleb Young, Iowa
#10 Peyton Robb, Nebraska
#11 Austin O'Connor, North Carolina
#16 Brady Berge, Penn State
We expanded the list of contenders to make sure we included 2021 149-pound NCAA champion Austin O'Connor as well as #16 seed but tenth-ranked Brady Berge. Most of the top seeds lined up with the rankings, outside of Berge, which was expected due to his low match count at 157.
Even with the low seed, Berge beat Kaleb Young and Kendall Coleman at Big Tens, and is a threat to make a deep run in Detroit, even if the seeding formula didn't do him favors with regards to his placement in the bracket.
If the seeds mostly hold, key matchups will be Lewan and Young in the second round, with David Carr looming in the quarters for whoever wins. Additionally, Ed Scott vs Quincy Monday in the other quarterfinal matchup of the top half of the bracket will be one to watch.
On the bottom half of the bracket, we could an absolutely electric bout between Jacori Teemer and Kendall Coleman in the second round. A true 'don't blink or you'll miss it' type of matchup. Austin O'Connor vs Jared Franek is a monster second match as well. Then there's a potentially bruising battle between Peyton Robb and Josh Humphreys, all in the second round!
Outside of Carr and Deakin advancing to the finals, few outcomes appear safe.
Watch highlights of Jacori Teemer over Hayden Hidlay from the 2021 Tournament: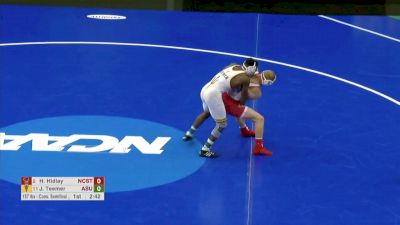 Unlock this video, live events, and more with a subscription!
Get Started
Already a subscriber? Log In
Sleepers and Landmines
#22 Dazjon Casto, The Citadel
#25 Jarrett Jacques, Missouri
#31 Wyatt Sheets, Oklahoma State
O'Connor will need to be ready to go right off the scale, as his Thursday morning matchup will be a tough one against Casto, who lacks high-ranked wins but wrestled the likes of Franek and Robb to two-point matches. He also defeated #13 seed Justin Thomas.
Jacques has a tough seed and will have to go through Lewan and Young just to get to Carr on the top side, but he's got plenty of potential to make the podium yet.
Sheets has proven he can medal from the #33 seed, so technically he now has an easier path to the podium with the #31 seed.
Watch Jacques' victory over #12 seed Jacob Wright in a dual meet this season: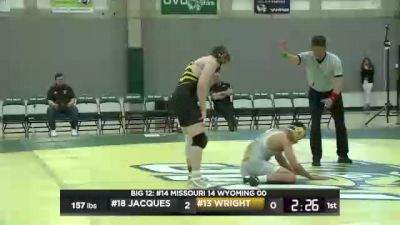 Unlock this video, live events, and more with a subscription!
Get Started
Already a subscriber? Log In
Spey's Spredictions
1) David Carr, ISU
2) Ryan Deakin, NW
3) Jacori Teemer, ASU
4) Josh Humphreys, Lehigh
5) Jared Franek, NDSU
6) Quincy Monday, Princeton
7) Ed Scott, NCSU
8) Austin O'Connor, UNC
R12) Peyton Robb, Nebraska
R12) Will Lewan, Michigan
R12) Jacob Wright, Wyoming
R12) Brady Berge, Penn State
I'm sticking with chalk for the top three seeds, although I'm not supremely confident about the outcome of a potential Deakin v Teemer match in the semis.
I think Humphreys is the fourth-best wrestler in the bracket and that he finds a way to the third-place match where he'll get beat by Jacori for the second time this season.
In my bracket I have O'Connor beating Franek in the second round, but then Franek outplaces him with a better performance in the consolation round. That's probably not how things will play out but I had to make my picks a least somewhat interesting!
I'm also not super confident on Franek beating Monday for fifth. Could definitely see that one going the other way if they meet.
This weight class is also interesting for the team race, as we have Michigan, Iowa & Penn State all on the same side of the bracket. If things unfold as they did at Big Tens, Lewan will beat Young in the second round, and then Young will see Berge on the backside in the first consi round of 8 where Berge will keep Young off the podium with another win.
Or not! That's the fun of watching the actual tournament, to see what actually happens!