UWW
The Eight Most Anticipated Matches From This Olympic Quad
The Eight Most Anticipated Matches From This Olympic Quad
The matches wrestling fans have been most excited to see since the Rio Olympics.
Jan 5, 2021
by JD Rader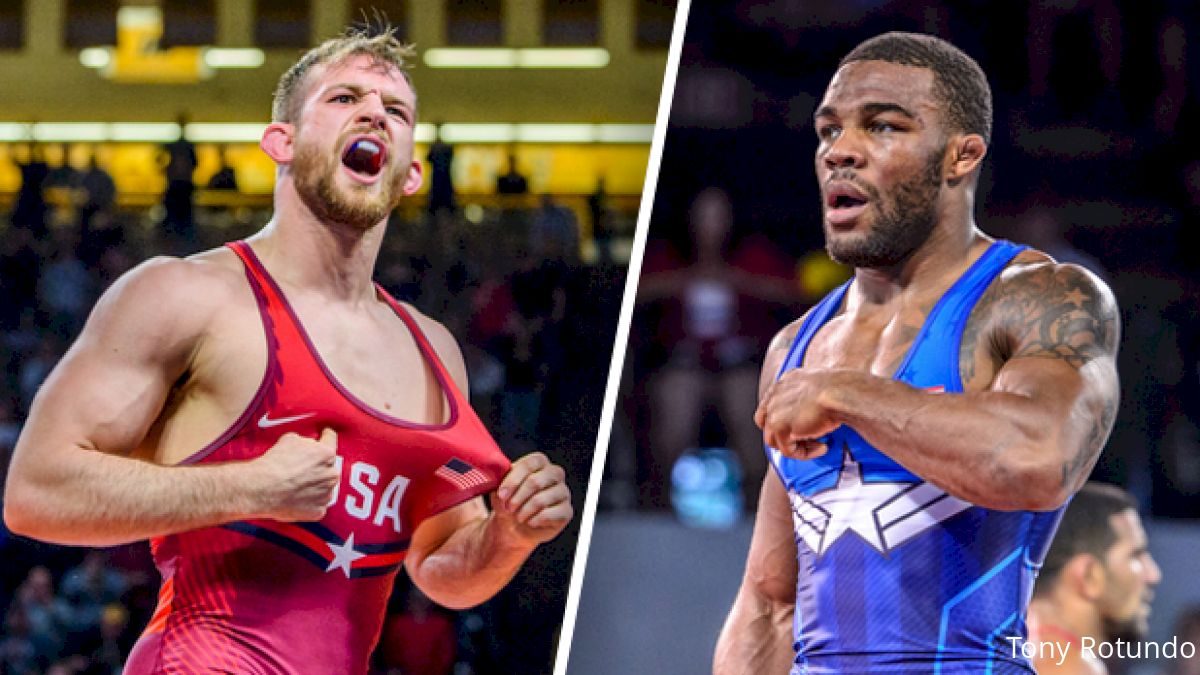 FloWrestling is really kicking off 2021 with a bang. Five-time World/Olympic champion Jordan Burroughs is moving up to take on old rival David Taylor. This won't just be one of the biggest matches of the year, but one of the biggest matches since the Rio Olympics.
Watch FloWrestling: Burroughs vs Taylor LIVE
Saturday, January 13, 2021 | 8 PM EST
Below are eight of the most anticipated matches of the past Olympic "quad". Quad is a little tricky to define now with the Olympics getting pushed back one year but for this article's purposes, quad will be defined as any match that occurred after the Rio Olympics and will before the Tokyo Olympics.
Kyle Snyder vs Abdulrashid Sadulaev I
Russia vs USA. Team and individual title on the line. Olympic champion vs Olympic champion. World champion vs World champion. It will be hard to ever top this match. After winning three-straight World/Olympic titles and going undefeated at 86 kg, Abdulrashid Sadulaev moved up to 92 kg for a bit before officially moving up the 97 kg.
It's a beautiful day, the sun is shining, the birds are chirping, and Sadulaev is coming up to 97kg

— Kyle Snyder (@Snyder_man45) May 21, 2017
This match lived up to the hype. Kyle Snyder trailing most of the match only to get the winning takedown.
Watch the first meeting between Kyle Snyder and Abdulrashid Sadulaev below.
Kyle Snyder vs Abdulrashid Sadulaev II
The way the epic first meeting went between these two set up a highly anticipated rematch. Could Sadulaev adjust to the weight and pace after a year at 97 or would Snyder break him again? After being deceived of this match at Yarygin, it once again occurred in the World finals.
Big Move From Day 4 // #BudaWrestle2018 pic.twitter.com/3wSovnNS9J

— United World Wrestling (@wrestling) October 23, 2018
J'den Cox vs Kyle Snyder
This match hasn't occurred in this quad, but it's the match that has had everyone buzzing since J'den announced he would be moving up to 97 kg in February. This announcement wasn't even made from a wrestling account, but the overall Team USA Olympic account.
The Decision: @MATrix_8692 will wrestle at _____ kg

The Latest Stuf presented by @Oreo pic.twitter.com/crZB0GxEgm

— Team USA (@TeamUSA) February 11, 2020
Unfortunately, we didn't get to see this match like we were supposed to in 2020. However, barring injury or major upset, it should go down April 11, 2021, in State College, PA at the Olympic Trials.
Jordan Burroughs vs David Taylor
Similar to Cox vs Snyder, this match hasn't happened this quad. However, unlike Cox vs Snyder, it's guaranteed to happen. After over six years, Jordan Burroughs and David Taylor are once again going to take the mat against each other. This time Jordan Burroughs is going up in weight and David Taylor is now a World champion and the #1 wrestler in the world at 86 kg. A lot has changed since the last time they wrestled. You can read about the complete history of their rivalry HERE.
When Jordan Burroughs and David Taylor wrestle on January 13th, it won't just be one of the biggest matches of the year, but the biggest matches of the entire quad.
Jordan Burroughs vs Zaurbek Sidakov II
While any wrestler Russia sends to the World Championships is going to be tough, very few were predicting Sidakov to beat Burroughs the first time they wrestled in 2018. That match was heartbreaking for American fans but made the rematch at the 2019 World Championships all the more intriguing.
Watch Jordan Burroughs and Zaurbek wrestling in the 2019 World semifinals.
Kyle Dake vs Frank Chamizo
A two-time World champion vs a two-time World champion in one of the first matches after a very long break from wrestling at the beginning of the COVID 19 pandemic. Their rivalry and mental warfare began in January when Chamizo pulled out of the Matteo Pellicone before wrestling Dake. That set off a series of trash talk leading up to the event.
My friend and college David Bray wrote an entire article dedicated to why this match was the match of 2020, which you can read HERE.
Watch two-time World champions Kyle Dake and Frank Chamizo square-off in July 2020.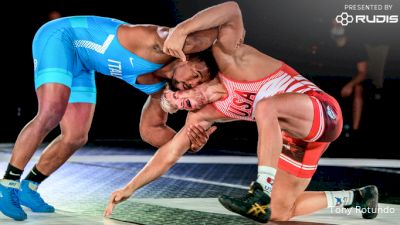 David Taylor vs Hassan Yazdani II
A match between what are now two of the top-ten pound-for-pound wrestlers in the world. Yazdani was an Olympic champion, but David had defeated Yazdani at the 2017 World Cup. However, that was Yazdani's first time up at 86 kg and many people were saying there was no way Taylor could gas him again after Yazdani had gone on to win Worlds while David didn't make the team. Amazingly, these two were bracketed to wrestle in the very first round of the 2018 World Championships. It did not disappoint.
Watch David Taylor wrestle Hassan Yazdani at the 2018 World Championships below.
J'den Cox vs David Taylor, 2017 World Team Trials finals
This occurred before David Taylor won a World title, but after he had already defeated Yazdani for the first time. Everyone knew DT was a legit threat for the World title, but J'den was coming off Olympic bronze. J'den's defense vs David's offense. It was the #1 storyline heading into the 2017 World Team Trials. What ensued was an epic three-match series that ended in controversy and a whole lot of drama.
Watch match one HERE. Watch match two HERE. Watch match three HERE.
Geno Petriashvili vs Taha Akgul, 2019 Worlds
These two's rivalry goes all the way back to 2013, but after a long break it picked back up in the 2017 World Championship finals. Akgul had owned the rivalry up to that point, but Petriashvili shocked the Turk in an incredible 10-8 match. Akgul got his revenge at the 2018 European Championships, setting up an incredible modern grudge match while both of them were in the top-ten of the World pound-for-pound.
In April, United World Wrestling released a short film marking it the greatest heavyweight rivalry in wrestling history. You can watch that HERE.
Watch Geno Petriashvili and Taha Akgul wrestle in the 2019 World finals below.