2020 Matteo Pellicone | UWW Ranking Series
86kg Matteo Pellicone UWW Ranking Series Preview
86kg Matteo Pellicone UWW Ranking Series Preview
Valencia, Dieringer, Amine, and Downey headline 86kg at the Matteo Pellicone. Check out some of the action that could go down in Rome.
Jan 10, 2020
by David Bray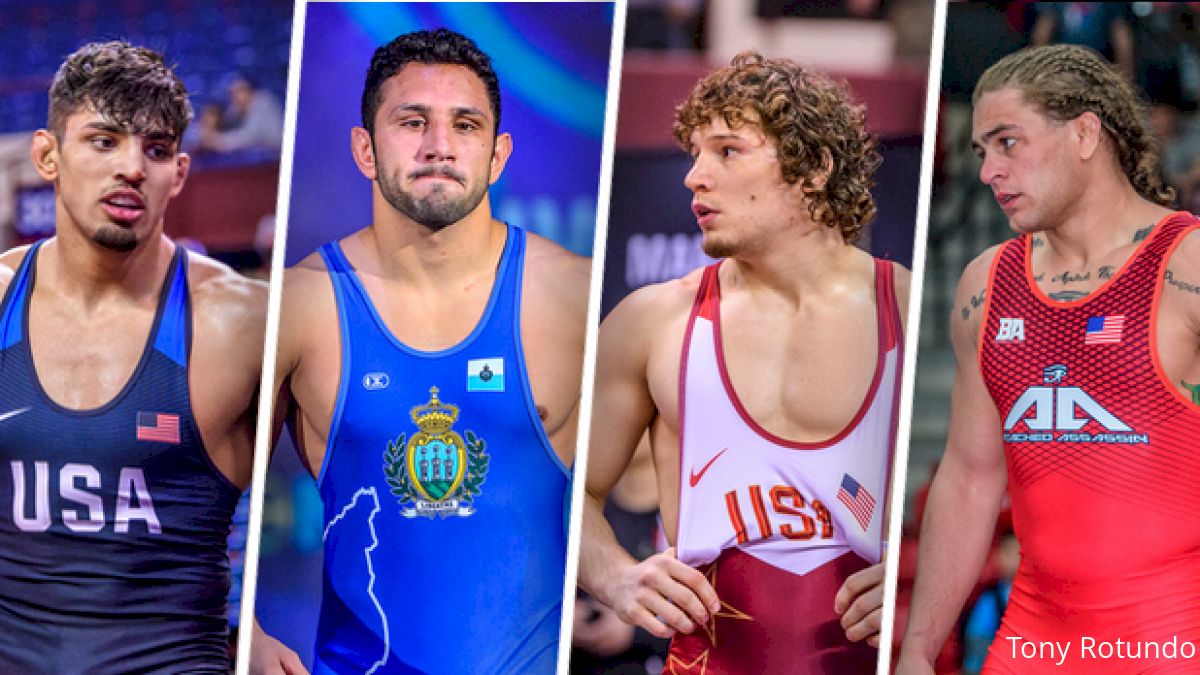 Unlock this article, live events, and more with a subscription!
Get Started
Already a subscriber? Log In
The intrigue at 86kg begins with NCAA All-Americans, three of whom represent the United States and two representing other countries. Add in a whole bunch of other accomplished international guys, and this weight class should be fun.
Watch the Matteo Pellicone LIVE on FloWrestling
January. 15-18 | 4:30 AM Eastern
The three U.S. representatives at this weight are all capable of winning this bracket that includes three ranked wrestlers. Here is the list of all of the wrestlers who have registered along with their world ranking and select accomplishments:
Weight Class Previews: 57kg | 65kg | 74kg | 97kg
Team USA
#11 Alexander DIERINGER, USA (Junior World Silver 2013)
James DOWNEY III, USA (Junior World Silver 2012)
Zahid VALENCIA, USA (Junior World Silver 2017)
International Field
#9 Myles AMINE, SMR (European Games Bronze 2019)
#16 Deepak PUNIA, IND (World Silver 2019)
Ethan RAMOS, PUR (Pan Am Silver 2018)
Akhmedkhan TEMBOTOV, RUS (Cadet European Gold 2019, 2018)
Fatih ERDIN, TUR (World Silver 2018)
Osman GOCEN, TUR (U23 World Bronze 2019, Junior World Silver 2016)
Illia ARCHAIA, UKR (U23 European 5th Place 2018)
Oleksii DOMANYTSKYI, UKR (European 5th Place 2019)
Rashid KURBANOV, UZB (World Bronze 2013)
Pedro CEBALLOS, VEN (Pan Am Silver 2019)
---
Commentary: Pat Downey was somewhat of a surprise World Team member in 2019 at 86kg, but he had a solid performance in Nur-Sultan, beating European Games silver medalist Zbigniew Baranowski of Poland and U23 European bronze medalist Hovhannes Mkhitaryan of Armenia. He will look to re-establish himself as David Taylor's top challenger in Rome.
Alex Dieringer was widely considered to be one of the top 79kg wrestlers in the world last year but fell at Final X to Kyle Dake, the 2019 world champion. Since moving up to 86kg, he has looked solid but did drop a match to Myles Martin in the 2019 Senior Nationals Semifinals. Still, he's ranked 11th in the world and a major contender at the Matteo Pellicone.
The third American at this weight is two time NCAA champion and Junior World silver medalist Zahid Valencia, who is coming off a championship performance at Senior Nationals. Despite still being in college, Valencia is senior-level ready, having made a run to Final X in 2018, and now holding the #20 spot in the senior-level men's freestyle rankings.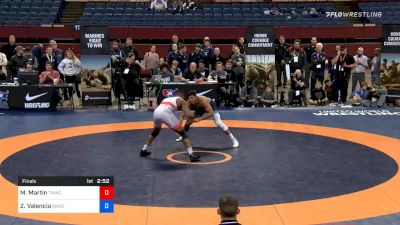 Unlock this video, live events, and more with a subscription!
Get Started
Already a subscriber? Log In
The highest-ranked wrestler at this weight is #9 Myles Amine, who trains at the Cliff Keen Wrestling Club at the University of Michigan but represents San Marino. Amine qualified the 86kg weight class for the Olympics for San Marino by finishing fifth in the world last year.
Amine earned his fifth-place finish by beating four-time World bronze medalist Ali Shabanau of Belarus, Pan Am Champ Yurieski Torreblanca Queralta of Cuba, World silver medalist Sohsuke Takatani of Japan, and Junior World silver medalist Ahmed Dudarov of Germany. While his NCAA accomplishments aren't as impressive as Dieringer's or Valencia's, make no mistake, Amine is the real deal in senior-level freestyle. Listen to him discuss the significance of qualifying for the 2020 Olympic Games.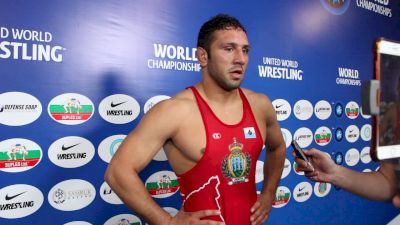 Unlock this video, live events, and more with a subscription!
Get Started
Already a subscriber? Log In
Another world medalist, #16 Deepak Punia of India, joins this already loaded field. Punia fell in the finals of the 2019 world championships to Hassan Ali Yazdanicharati of Iran. He's part of an increasingly impressive India team that had four world medalists last year.
The rest of this weight class is full of accomplished senior-level guys including former North Carolina All-American Ethan Ramos who represents Puerto Rico and had a Pan Am silver in 2018. This bracket, like so many at the Matteo Pellicone, will be packed with high-level stars. All the action at 86kg goes down on Saturday, January 18.