2020 Matteo Pellicone | UWW Ranking Series
74 kg Matteo Pellicone UWW Ranking Series Preview
74 kg Matteo Pellicone UWW Ranking Series Preview
Previewing the field at 74kg for the Matteo Pellicone Ranking Series event featuring Kyle Dake, Frank Chamizo, James Green, Soner Demirtas, and Logan Massa.
Jan 10, 2020
by JD Rader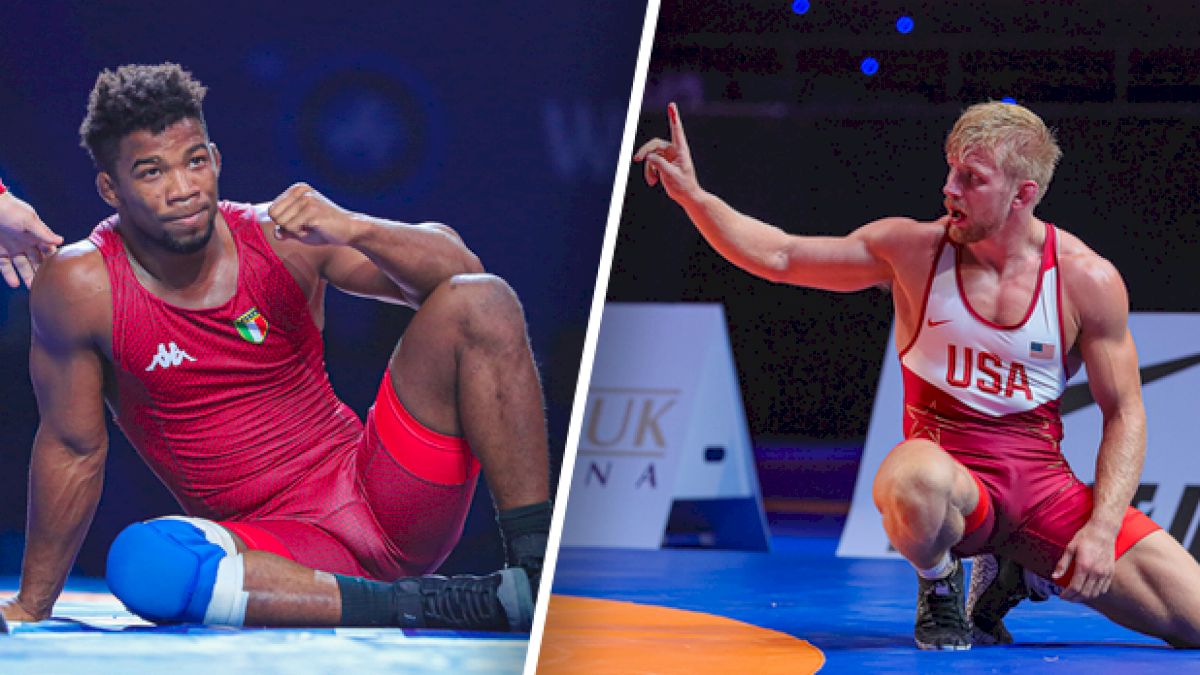 Unlock this article, live events, and more with a subscription!
Get Started
Already a subscriber? Log In
The first international stop in the trek to Tokyo is in Rome, Italy, for the Matteo Pellicone Ranking Series event. At Ranking Series events, athletes earn points based on their finish and the number of athletes in their bracket.
Watch the Matteo Pellicone LIVE on Flo
January. 15-18 | 4:30 AM Eastern
America is sending three athletes: Kyle Dake, James Green, and Logan Massa. Massa is taking the place of Jason Nolf, who was originally registered for the U.S. The 16 other entries come from all over Europe and Asia and include Franklin Gomez and Mitch Finesilver who both reside and train in America, but represent Puerto Rico and Israel.
Weight Class Previews: 57kg | 65kg | 86kg
Team USA
#3 Kyle Dake, USA (2018 & 2019 World champ)

James Green, USA (2017 World silver, 2015 World bronze)

Logan Massa, USA (2019 US Senior Nationals champ)
International Field
#4 Frank Chamizo, ITA (2016 Olympic bronze, 2015 & 2017 World champ, 2010 World bronze, 2019 World silver)

#9 Soner Demirtas, TUR (2016 Olympic bronze, 2017 World bronze)

Yones Emami, IRI (2019 World bronze [70 kg])

Franklin Gomez, PUR (2011 World silver)

Murad Kuramagomedov, HUN (2019 U23 World fifth/Senior rep.)

Fazli Eryilmaz, TUR (2019 Yasur Dogu bronze)

Jasmit Phulka, CAN (2018 Sassari champ)

Yin Luo, CHN (2019 Senior World rep)

Adanabasier Adanabasier, CHN (2018 Senior World rep)

Jitender Jitender, IND (2019 Senior World rep)

Gianluca Talamo, ITA (2018 Sassari bronze)

Sheng Yu Li, TPE (2019 Junior Asian rep)

Enes Uslu, TUR (2018 U23 World bronze)

Mitch Finesilver, ISR (2017 Maccabi Games champ)

Vasyl Mykhailov, UKR

Danys Pavlov, UKR
Commentary: Kyle Dake vs Frank Chamizo is the matchup everyone wants to see and is going to talk about, but this weight is pretty stacked with talent outside of those two as well.
But first… Dake and Chamizo. Just look at their accolades. Dake is two-for-two earning gold at World Championships, including going unscored upon in 2018. Chamizo earned his first Senior World medal all the way back in 2010 at age 19 for Cuba. Since transferring to Italy, Chamizo is four-for-five earning medals at World Championships/Olympics, including gold medals in 2015 and 2017.
Both guys have amazing defense and tactics, so it will be interesting to see how that chess match plays out. It should also be noted that this will be Kyle Dake's first time down to 74kg since the 2017 World Team Trials.
Watch Mike Mal's Dake/Chamizo technique breakdown.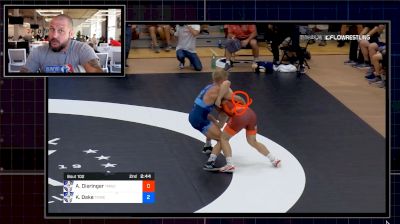 Unlock this video, live events, and more with a subscription!
Get Started
Already a subscriber? Log In
James Green, Soner Demirtas, Yones Emami, Franklin Gomez, Murad Kuramagomedov, and Fazli Eryilmaz are all guys who could stop the Dake/Chamizo match from occurring.
James Green is up at 74kg and is looking every bit of it.
??Gains were made today??. #Gains pic.twitter.com/zdhBJSbWGo

— James Green (@WhoIsJamesG) January 4, 2020
In his 74kg debut, Green looked extremely sharp. He finished runner-up at a tough Alans Tournament in December, losing in the finals to World champion Khetik Tsabolov from Russia, 7-4. If James Green is wrestling like peak James Green… watch out.
Soner Demirtas of Turkey has consistently been one of the best 74 kg guys in the World since winning an Olympic bronze medal in Rio. Demirtas isn't going to shoot 100 shots a match, but he's got good defense and a good post high-crotch/single. He actually beat Chamizo in the 2018 European Championship semifinals.
Similar to Green, Emami is coming up from 70kg for the Olympic year. Emami has been Iran's 70kg rep for the past two years and won bronze last year. Prior to becoming a senior-level athlete, Emami won a U23 World bronze medal and Junior World bronze medal in 2017. He wrestles exactly like a stereotype Iranian does. Meaning, he's going to get to his left underhook and try and move his opponent around the mat.
Many Americans know Franklin Gomez because he won an NCAA title for Michigan state in 2009 and now trains at the Nittany Lion Wrestling Club. He won World silver in 2011 all the way down at 60 kg, but has been at 74 kg since 2018. Gomez hasn't won a World medal in the past eight years, but is still incredibly tough. It took a last-second takedown from Jordan Burroughs to beat him at last year's Pan Ams.
Murad Kuramagomedov is a young guy from Hungary. He was their rep last year at both Senior and U23 Worlds. Kuramagomedov is super talented; he scored the first four points on Burroughs at last year's World Championships before ultimately losing 6-4. Kuramagomedov is sort of like a toned-down version of his teammate Iszmail Musakaev. Meaning, he looks super casual, stays on the outside, lulls his opponent to sleep before firing off a quick shot from the outside… and loves dramatic theatrics.
Fazli Eryilmaz of Turkey is another guy to keep your eye on. He took fifth at last year's U23s, but his best moment was at last year's Yasar Dogu where he finished third. Eryilmaz was up 6-0 on Chamizo at the break, before Chamizo did Chamizo things and turned it up.
And last, but certainly not least, the third American entered, Logan Massa. Massa doesn't have much international experience, but after deciding to take an Olympic, the Michigan wrestler went 3-2 at Bill Ferrell before winning the U.S. Senior Nationals. Massa lost to Jason Nolf and Mekhi Lewis at Ferrell, and while Nolf didn't wrestle at Senior Nats, Massa did reverse that result in the Senior Nats finals. This will be a good experience for Massa to get some competition in overseas and good experience for fans to see where Massa stacks up against international competitors.
74 kg will be wrestled in its entirety on Saturday, January 18. Wrestling begins at 4:30 am EST, with finals slated for 2 pm EST.