2022-2023 Early NCAA Lineup Looks
Early Lineup Look: 2022-2023 Iowa State Cyclones
Early Lineup Look: 2022-2023 Iowa State Cyclones
A breakdown of what Iowa State's starting lineup could look like this season.
Aug 5, 2022
by JD Rader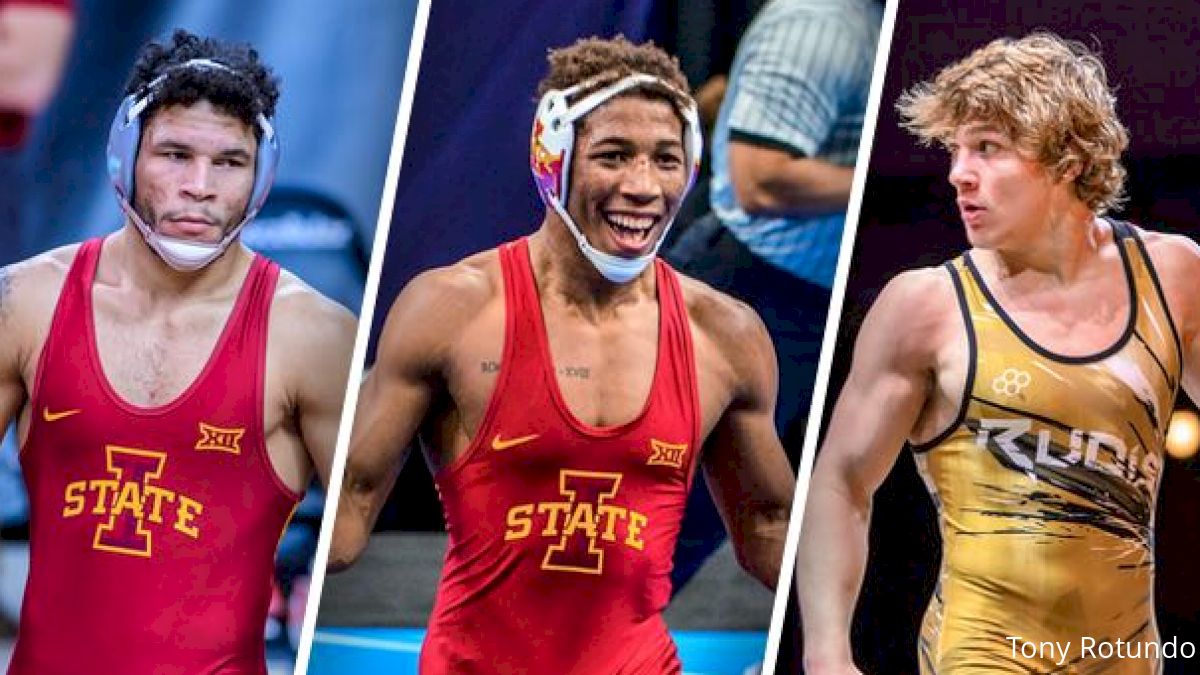 The Cyclones finished last season with 3 All-Americans and in 17th place at NCAAs. Pretty good for most D1 teams, but not quite up to Iowa State standards. While the Cyclones lose leaders Ian Parker and Jarrett Degen, all three AAs return. Add on the fact that one of the nation's top recruits in the country will be in the lineup and the Cyclones are looking at a potential top-ten finish come March.
Other early lineup looks: Penn State, Iowa, Arizona State, Ohio State, Oklahoma State, Cornell, Michigan, Michigan State, Nebraska, Northwestern, Missouri
2022-23 Iowa State Cyclone Lineup
125: Kysen Terukina
133: Ramazan Attasauov
141: Casey Swiderski
149: Paniro Johnson
157: Isaac Judge
165: David Carr
174: Joel Devine
184: Marcus Coleman
197: Yonger Bastida
285: Sam Schuyler
125: Kysen Terukina, JR
Kysen Terukina showed a lot of promise last year, but kind of fell apart come post-season. The Hawaiian native started out the season 17-1 with wins over Killian Cardinale, Trevor Mastrogiovanni, Liam Cronin, and Jesse Ybarra, but fell apart in the final stretch of the season going just 1-7 in his final eight matches including 0-2 at NCAAs. If Terukina can channel that wrestler he was November - January of last year, he's a threat to make the podium.
Other Options: Corey Cabanban, Caleb Fuessley
133: Ramazan Attasauov, JR
Another national qualifier returning for the Cyclones. Last year Ramazan Attasauov went 16-7 and qualified for the national tournament before getting injured in his very first match in Detroit and having to withdraw from the tournament. He finished the season ranked #22 in our final, end-of-season rankings. Attasauov was able to avoid having surgery and has been back to training this summer.
Other Options: Patrick Noonan, Sam Hrabovsky
141: Casey Swiderski, FR
In exciting news for not just Cyclone fans, but wrestling fans around the country, coach Kevin Dresser recently confirmed in an interview with Stalemates that the plan is start true freshman Casey Swiderski at 141 lbs. Swiderski is the #2 overall recruit in the class of 2022. He earned the ranking by beating #3 Jesse Mendez not once, but twice their senior year of high school. He will be one of, if not the, most exciting freshman to watch in D1 wrestling this season.
Watch Casey Swiderski beat Jesse Mendez at Who's Number One below.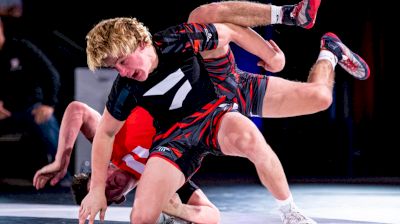 Unlock this video, live events, and more with a subscription!
Get Started
Already a subscriber? Log In
Other Options: Zach Redding, Drew Woodley
149: Paniro Johnson, FR
There's not quite the same excitement around Paniro Johnson as there is with Swiderski, but Johnson is still another young guy with a lot of potential. He was #62 on the 2021 big board. After going 19-6 as a redshirt last season, Johnson had a great summer. While competing in freestyle he took 2nd place at UWW Junior Nationals and 4th place at Junior World Team Trials, notching wins over the likes of Hunter Garvin, Jordan Williams, Cael Swensen, and Jadon Skellenger. Incredibly explosive, if Johnson can work on getting healthy and a gas tank, he's more than capable of beating good wrestlers.
Watch the highlights from Paniro Johnson's semifinal win over Hunter Garvin below.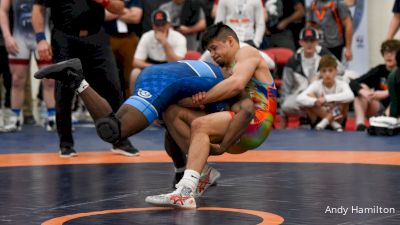 Unlock this video, live events, and more with a subscription!
Get Started
Already a subscriber? Log In
Other Options: Andrew Flora
157: Isaac Judge, SR
With David Carr moving up to 165, 157 has become both the biggest vacuum and question mark for the Clones. 2022 165 lb starter Isaac Judge will be dropping down as well as backup Grant Stotts. 149 lb sophomore Cam Robinson will be moving up. And lastly, last year's 157 lb backup Jason Kraisser will be in the mix. In my opinion, Judge, who went 18-14 last season and failed to make the national tournament, is the odds-on favorite to win the spot. However, it will surely be a fierce battle for the starting spot and we could see a rotation of starters until the end of the season.
Other Options: Cam Robinson, Jason Kraisser, Grant Stotts
165: David Carr, SR
The heart and soul of the Iowa State lineup, 2021 157 lb NCAA champion David Carr announced he would be moving up. This makes the 165 lb weight class arguably the best weight class in the country next season. Carr will join 2021 NCAA champion Shane Griffith and 2022 NCAA champion Keegan O'Toole as well as standouts Quincy Monday, Cam Amine, Dean Hamiti, Carson Kharchla, and others. Carr's biggest Big 12 competition will come against West Virginia's Peyton Hall, who took 8th place at NCAAs last year.
Carr will be representing Team USA at the U23 World Championships on October 22nd and 23rd.
Hear David Carr talking about making the Senior National Team and U23 World Team below.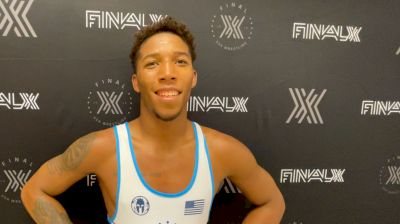 Other Options: Carter Schmidt
174: Joel Devine, SR
Joel Devine is back for his fifth year of college wrestling. As the 174 lb starter last season, Devine went 11-11, but just 2-4 at the Big 12 and NCAA tournaments. The big question is will true freshman Manny Rojas get the start? I lean towards no, but if Dresser thinks he's ready, I'm sure he will. A Super 32 and Fargo champ, Rojas is #20 on the class of 2022 big board.
Other Options: Manny Rojas, Julien Broderson
184: Marcus Coleman, SR
Marcus Coleman has steadily improved throughout his five years at Iowa State, which makes his sixth year that much more exciting. Just look at his seasons so far 28-14 (NQ), 17-11 (NQ), 9-6 (R16), 22-6 (7th). How high can he finish this year? Coleman can't get complacent, but with 2022 runner-up Myles Amine being out of eligibility and 4th place finisher Bernie Truax moving up to 197, he could be looking at a high finish if he continues to improve.
Watch the highlights from Marcus Coleman's 7th place win at the NCAA tournament below.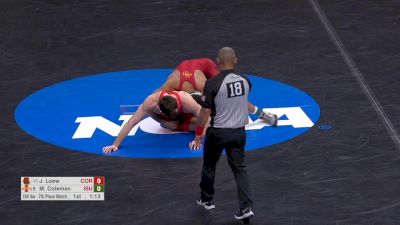 Other Options: Cody Fisher
197: Yonger Bastida, JR
Even more so than Coleman, Yonger Bastida has shown massive improvements during his time in Ames. Bastida went from 4-4 as a true freshman and losing to Nebraska's backup early last season to a national title contender by the end of the year. Bastida was always great from neutral, but the Cuba native improved his gas tank and figured out the bottom position to make himself one of the best wrestlers in the country at 197 lbs. 2021 NCAA champion Max Dean returns, but with a win already over the other finalist Jacob Warner and another year of folkstyle training, I'm excited to see what Bastida looks like come March 2023.
Listen to Yonger Bastida talk about how he made the NCAA podium after 16 months in America below.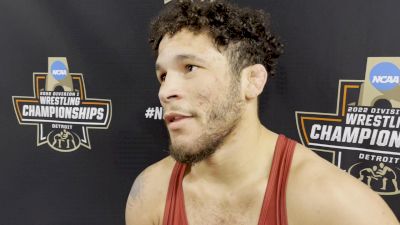 Unlock this video, live events, and more with a subscription!
Get Started
Already a subscriber? Log In
Other Options: Cayden Miller, Rowan Udell
285: Sam Schuyler, SR
After four years of Buffalo, Sam Schuyler transferred to Iowa State where he went 17-8, including 11-4 against Big 12 competition, and was a national qualifier last season. He finished the season ranked #20. I expect similar results out of the New York native again this year.
Other Options: Nate Schon