2021-2022 NCAA Campus Visits
Way Too Early Lineup Look: 2021-2022 Arizona State Sun Devils
Way Too Early Lineup Look: 2021-2022 Arizona State Sun Devils
Taking a look at who should be the starter at all 10 weight classes for the Arizona State Sun Devils during the 2021-2022 season.
Apr 21, 2021
by JD Rader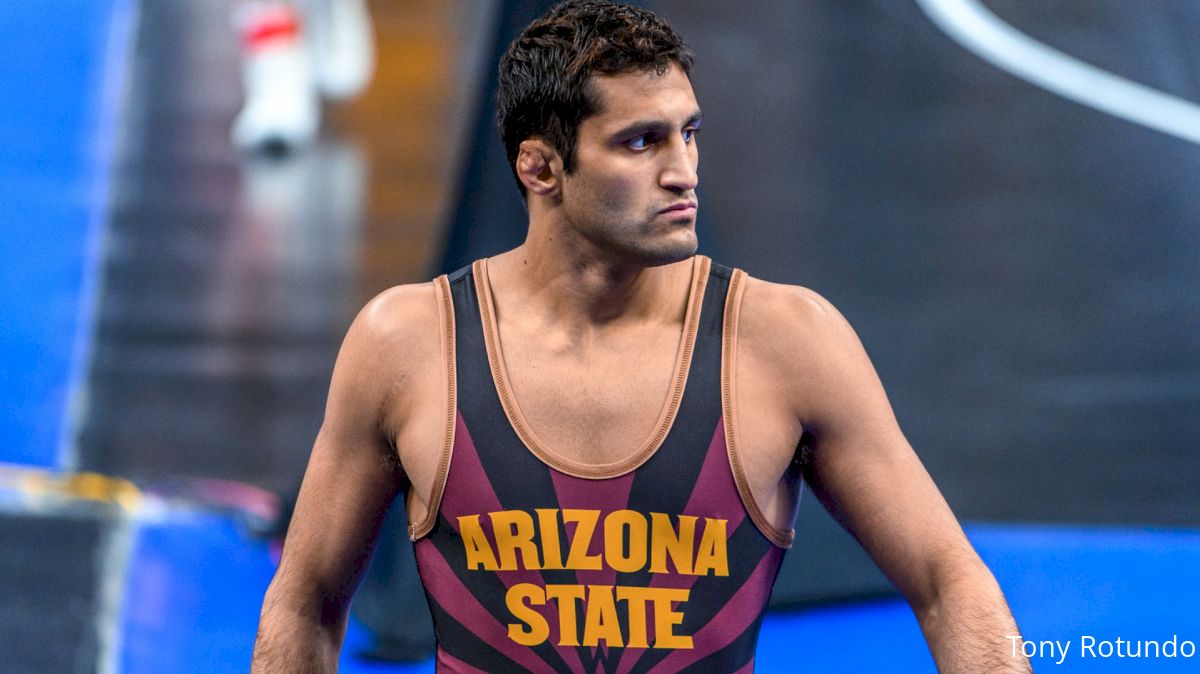 Unlock this article, live events, and more with a subscription!
Get Started
Already a subscriber? Log In
Zeke Jones is building something in Tempe. Despite 2021 being the first post Zahid Valencia season for the Sun Devils, they brought home a team trophy from NCAAs for the first time since 1995. Adding a nice transfer and bringing back a lot of talent, Arizona State will be set up nicely next season as well.
2021-22 Arizona State Projected Lineup
125: Brandon Courtney
133: Michael McGee
141: Kyle Parco
149: Jesse Vasquez
157: Jacori Teemer
165: Anthony Valencia
174: Trey Munoz
184: Cade Belshay
197: Kordell Norfleet
285: Cohlton Schultz
Other Lineup Looks: Iowa | Penn State | Cornell | NC State
125: Brandon Courtney, SR
What a year for Brandon Courtney 2021 was. The Goodyear native went 15-1 with the one loss coming to Spencer Lee in the NCAA finals. Next year won't be any easier with Pat Glory and whoever Cornell starts coming back, but Courtney proved this year he can go with just about anybody at the D1 level.
Watch Brandon Courtney beat Jakob Camacho in the NCAA quarters below.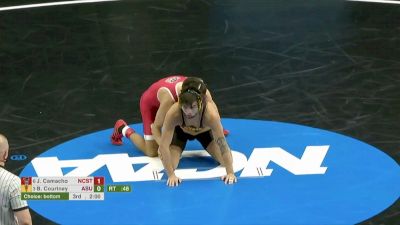 Unlock this video, live events, and more with a subscription!
Get Started
Already a subscriber? Log In
133: Michael McGee, SR
Another experienced veteran for ASU at this weight. After qualifying for NCAAs twice at Old Dominion, Michael McGee transferred when ODU cut the program and is one-for-one with starting and All-Americaning. The Illinois native took sixth this year with a record of 13-4. A lot of familiar faces will be back at the weight, but similar to Courtney, McGee proved he's a real player at the weight.
141: Kyle Parco, SO
What a pickup for the Sun Devils here. It seems weird to slot a guy at a weight below the one he All-Americaned at the year prior, but Kyle Parco started out last season at 141 lbs and publicly stated that he made that choice for the team, but would have personally stayed at 141. Any guy who can AA at a weight that is one above his optimal is a savage. I expect Parco to repeat the success he had at Fresno State. Now, there is a chance he stays at 149 with the departure of last year's starter, Cory Crooks, but I think he and the team work better with Parco at 141. If Parco stays at 149, we'll probably either see Julian Chlebove or maybe Jesse Vasquez if he can cut down.
149: Jesse Vasquez, FR
I think Vasquez is better suited for 149 than 141. He competed in all six of his matches at 149 last season and wrestled 67 kg at UWW Juniors, which is about 147 lbs. Vasquez was a four-time California state champion and the #21 overall recruit from the class of 2020. There is a lot of potential there.
Watch Jesse Vasquez beat Chase Saldate for his 3rd California state title below.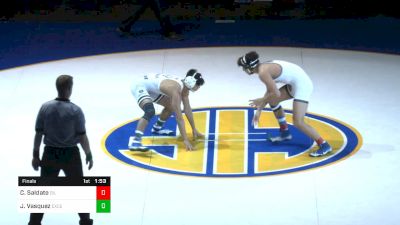 Unlock this video, live events, and more with a subscription!
Get Started
Already a subscriber? Log In
157: Jacori Teemer, JR
The pride of Long Beach, New York. Coming out of high school as a top-ten overall recruit, Jacori Teemer has lived up to expectations thus far. After receiving the nine-seed at NCAAs as a freshman in 2020, Jacori went 13-3 en route to a fourth-place finish at the 2021 NCAA tournament. With Jesse Dellavecchia announcing he won't be coming back, Ryan Deakin still up in the air, and Hayden Hidlay moving up to 174, things are looking very good for Jacori Teemer.
Watch Jacori Teemer beat Hayden Hidlay in an exciting 30-point match at NCAAs.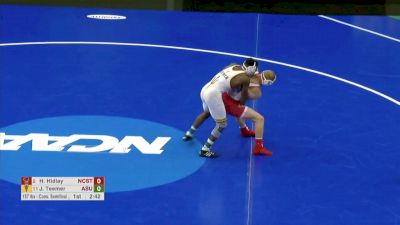 Unlock this video, live events, and more with a subscription!
Get Started
Already a subscriber? Log In
165: Anthony Valencia, SR
Not too many people get the opportunity, let alone choose to wrestle in college for seven years, but that's exactly what Anthony Valencia is doing.
𝘄𝗲'𝗹𝗹 𝘀𝗲𝗲 𝘆𝗼𝘂 𝗳𝗼𝗿 𝘁𝗵𝗲 𝟮𝟭-𝟮𝟮 𝘀𝗲𝗮𝘀𝗼𝗻, @air_valencia😏#ForksUp x #O2V pic.twitter.com/fFdmChndo9

— Sun Devil Wrestling (@ASUWrestling) April 19, 2021
Anthony Valencia was one of the first guys to commit after head coach Zeke Jones took the job in the spring of 2014. The California native finally got on the podium this season after making the round of 12 in 2017, round of 16 in 2018, getting injured in 2019, and having NCAAs canceled in 2020. The fact that health will continue to be a question for Valencia and 165 isn't going to be any easier next year, will make a return to the podium a fight.
174: Trey Munoz, SO
Trey Munoz had a solid freshman campaign having only lost to Bernie Truax before NCAAs and notching wins over Lance Runyon and Anthony Mantanona. Munoz did go 1-2 at NCAAs, but his losses came to Mikey Labriola and Michael O'Malley. He finished the season ranked #18 at 174. Like I said, not bad for a freshman campaign.
184: Cade Belshay, SR
Cade Belshay started his career at 197, but when Zahid Valencia got suspended he immediately moved down to 184 where he finished out 2020 and started all of 2021 for the Sun Devils. I think we could eventually see either Trey Munoz move up here Zahid and Anthony's younger brother Cael Valencia take hold here. Cael will be a freshman in the fall, but I think will redshirt.
197: Kordell Norfleet, SR
Kordell Norfleet went 11-2 this season with both losses coming at the national tournament. While he didn't All-American, Norfleet did finish ranked #7 in our final rankings of the year. With the amount of talent returning at 197, it won't be easy for Norfleet to finally make it on the podium, but if he gets hot at the end of the season, he is capable.
285: Cohlton Schultz, SO
Finishing fourth as a freshman is pretty darn good. Not only did Cohlton Schultz finish fourth in the NCAA, he lost just two matches all season, both to Tony Cassioppi. That is going to be a tough hurdle to get over, and the hurdle of Mason Parris and Gable Steveson (if he returns) will be even tougher, but Schultz proved he is an adequate replacement for Tanner Hall.