The 145-pound match at Who's #1 is going to be a doozy: Victor Voinovich of Ohio against Jesse Vasquez of California.
Sat. Oct. 5 | 5 PM Eastern
Vasquez is undoubtedly one of the most talented wrestlers in the Class of 2020 (#10 on the Senior Big Board), and no matter what happens in Carver-Hawkeye Arena on October 5, he'll still be a highly sought-after recruit. Oh, and he's shooting to become just the fourth male wrestler to win four CIF state titles in his career.
Iowa fans are going to love getting an up-close and personal look at Vasquez, who is also being recruited by Arizona State, Michigan, Cornell, and Ohio State. It will also be his first big match in some time, as he missed Ironman and wrestled seniors at the Open instead of Junior level. But he has made two straight Super 32 finals and has career wins over fellow WNO competitors Josh Saunders and Robbie Howard.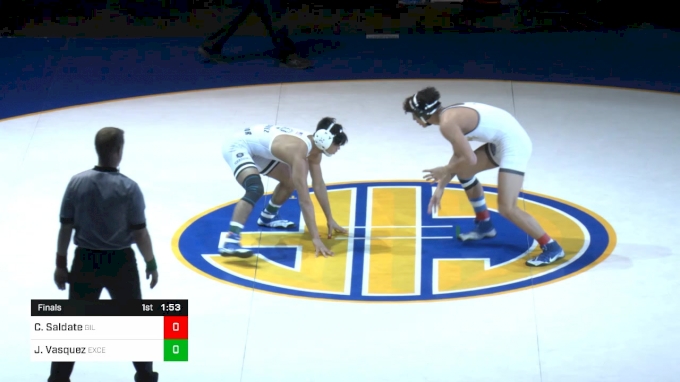 Unlock this video, live events, and more with a subscription!
Get Started
Already a subscriber? Log In
Voinovich won a big school state title in Ohio as a freshman and was third this past year for Brecksville. The #11 recruit out of this rising Junior class, Voinovich is being recruited by Oklahoma State, Cornell, and Ohio State, among others. After getting third in Fargo two years, he was runner-up earlier this summer. He had a very solid Open, beating older guys like JoJo Aragona, Peter Ogunsanya, and Lucas Revano, not to mention he had a 6-0 lead on Andrew Alirez.
This match will be for the top spot at 145 pounds, and they are wrestling folkstyle. It is going to be the fifth match on the card.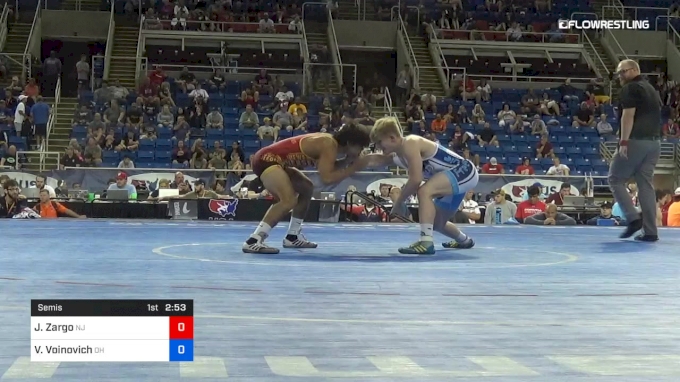 Unlock this video, live events, and more with a subscription!
Get Started
Already a subscriber? Log In
Match Order
132: #1 Jesse Mendez, IN vs #4 Ryan Jack, CT
132: #2 Dom Serrano, CO vs #3 Shayne Van Ness, NJ
120: #1 Jesse Ybarra, AZ vs #2 Jakason Burks, NE
113: #1 Richard Figueroa, CA vs #2 Stevo Poulin, NY
145: #1 Victor Voinovich, OH vs #2 Jesse Vasquez, CA
65kg: Josh Saunders, MO vs Anthony Echemendia, AZ
152: #1 Sonny Santiago, CA vs #2 Travis Mastrogiovanni, NJ
160: #1 Paddy Gallagher, OH vs #2 Keegan O'Toole, WI
182: #1 Dustin Plott, OK vs #2 Rocky Elam, MO
126: #1 Robbie Howard, NJ vs #2 Trevor Mastrogiovanni, NJ
138: #1 Beau Bartlett, PA vs #2 Ryan Sokol, MN
170: #1 Alex Facundo, MI vs #2 Patrick Kennedy, MN
132: Mendez/Jack vs Serrano/Van Ness