2022 FloWrestling Who's Number One
Josh Barr & Rocco Welsh To Meet In High Powered Rematch At WNO
Josh Barr & Rocco Welsh To Meet In High Powered Rematch At WNO
Josh Barr and Rocco Welsh had one of the most thrilling matches of the 2022 Fargo finals. Now they'll run it back at Who's Number One.
Aug 22, 2022
by David Bray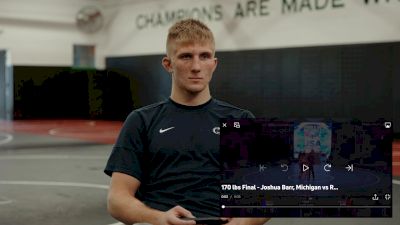 Josh Barr and Rocco Welsh met in one of this year's most highly anticipated Fargo finals, and the action did not disappoint. Barr took a 1-0 lead after a calculated first period in which the only point came via activity clock. Rocco Welsh scored five straight points to take a 5-1 lead before Barr earned a takedown halfway through the second period. With 30 seconds left, the two had an incredible sequence that resulted in a Barr takedown and turn plus an additional step-out point. The match is good enough to watch over and over.
Highlights from Josh Barr and Rocco Welsh's thrilling Fargo final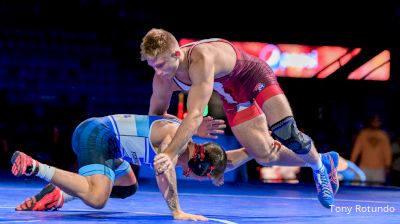 The Barr and Welsh rivalry that started in Fargo may continue for a long time. Both are committed to wrestle in the Big Ten, Barr at Penn State, and Welsh at Ohio State. Who's Number One is the perfect stage to showcase a match between two guys who seem destined to battle on big stages for years to come.
Previous Who's Number One match announcements: 120 lbs | 126 lbs | 132 lbs | 138 lbs | 145 lbs | 152 lbs | 182 lbs
Hit Lists
Both Barr and Welsh have absolutely absurd hit lists since the 2021 Cadet World Team Trials. Barr has 11 wins over top ten opponents while Welsh has 14. It's no surprise that their Fargo final was one of the most highly anticipated, and their Who's Number One rematch will be as well. Check out these hit lists and watch archives of their incredible ranked victories.
Josh Barr's Hit List
Rocco Welsh's Hit List