2022 FloWrestling Who's Number One
Expect White Knuckle Action From Kasak & Mantanona At Who's Number One
Expect White Knuckle Action From Kasak & Mantanona At Who's Number One
When Tyler Kasak and Beau Mantanona meet at Who's Number One, the outcome could go either way, but incredible action and suspense are almost guaranteed.
Aug 8, 2022
by David Bray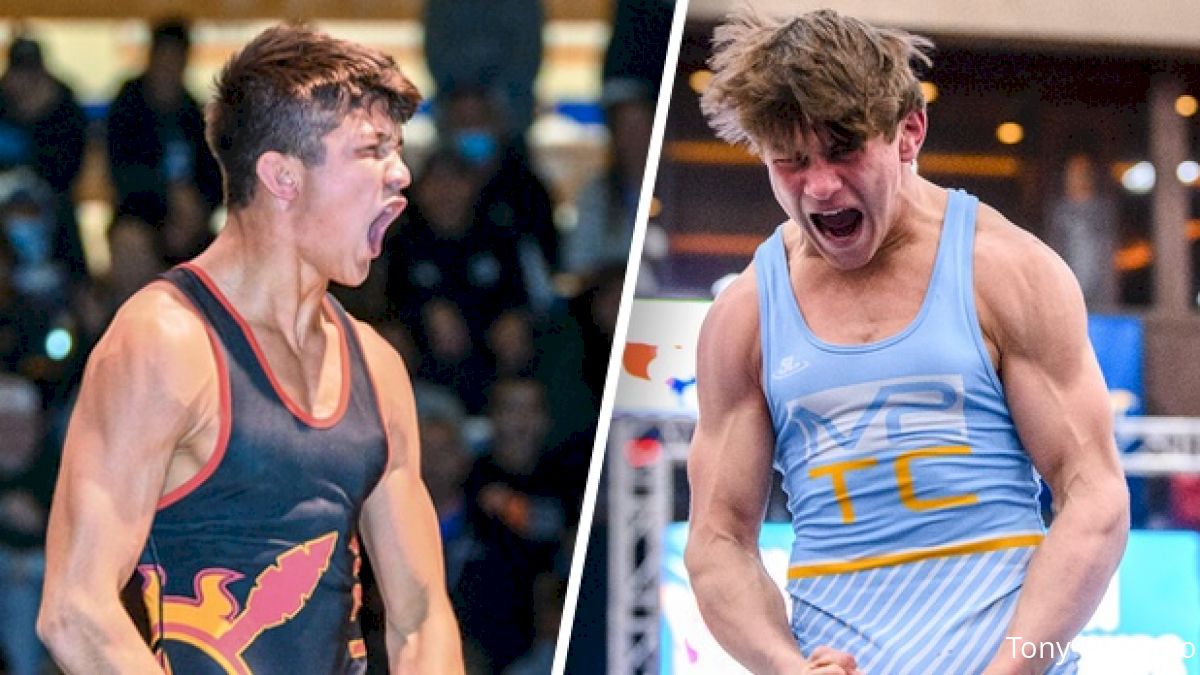 Both Tyler Kasak and Beau Mantanona have had a lot of success between their sophomore and junior years, and each also has been in his share of barn-burners. Their matchup at 145 lbs on September 9 has the makings of an instant Who's Number One classic.
Kasak and Mantanona have both been on the winning and losing end of some of the most thrilling matches in high school wrestling over roughly the last year. Kasak's fell in his dramatic Fargo final to Joel Adams a year ago but won a similarly exciting match-three to claim the U17 World Team spot in May.
Scoring highlights from Kasak and Adams' third match at the U17 Trials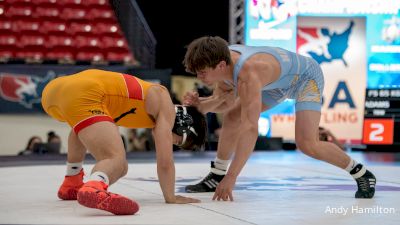 Unlock this video, live events, and more with a subscription!
Get Started
Already a subscriber? Log In
Mantanona's most heartbreaking loss came in the California state finals to Michael Gioffre in a razor-thin match that ended with a puzzling, oft-discussed officiating sequence, but he's showed off his clutch-gene plenty of times as well, including in the 2021 Super 32 finals against Joel Adams and in an overtime Doc B final against Michael Gioffre that finished with a fantastic scrambling sequence.
Beau Mantanona's OT thriller with Michael Gioffre at Doc B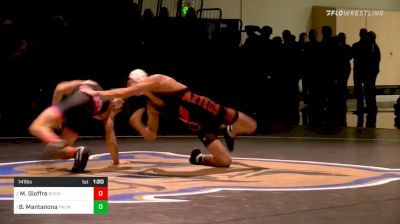 Unlock this video, live events, and more with a subscription!
Get Started
Already a subscriber? Log In
With all the fireworks Kasak and Mantanona have provided in the last year, don't be surprised to see this match decided by a similarly unpredictable conclusion. One thing's for certain, these two elite 145-pounders are gamers who are never out of a match until it's all the way over.
College wrestling fans have plenty to be excited about with this matchup as well. Beau Mantanona, who's committed to Michigan, will be competing on his future college campus against eventual Penn State Nittany Lion Kasak. These two have split matches in their past. Kasak won their meeting at the Elite 8 duals last year while Mantanona got revenge at the 2021 U17 World Team Trials. Now they're looking to renew a rivalry that could continue for the next several years in college.
---
Hit Lists
Want to see how Beau Mantanona and Tyler Kasak earned their spots in Who's Number One? Here's a snapshot of some of their ranked wins over the last two seasons. Links for most matches are included for those who enjoy binge-watching great action.
Beau Mantanona's Hit List
#6 Garrett Grice
Tyler Kasak's Hit List
#11 Beau Mantanona