Women's Weekly
Women's Weekly: U17 Worlds Recap
Women's Weekly: U17 Worlds Recap
The U17 Worlds are complete. Now it's time to get excited for the U20 and U23 Worlds Championships.
Aug 5, 2022
by Kyle Klingman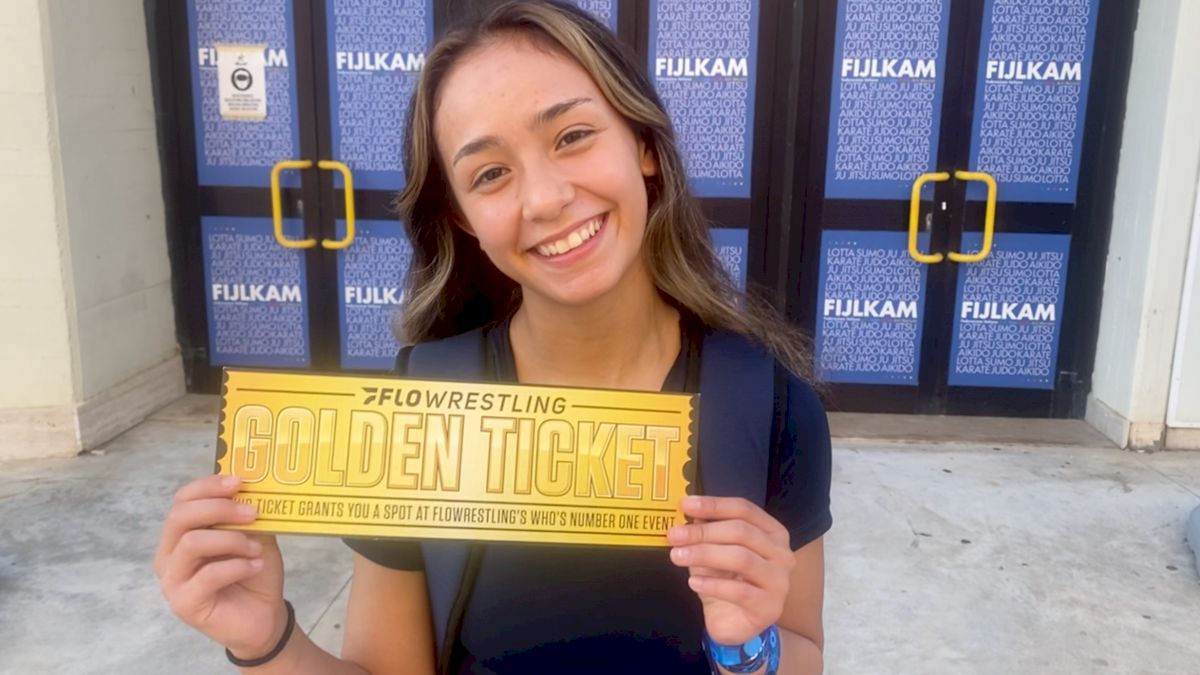 U17 Worlds
U.S. women placed fourth at the U17 World Championships (formerly known as Cadet Worlds) in Rome on the strength of three silver medalists. Erica Pastoriza (43 kg), Gabriella Gomez (46 kg), and Valerie Hamilton (61 kg) reached the finals and all three received invitations to FloWrestling's Who's Number One on September 9, in Ann Arbor, Michigan.
Hear from Pastoriza and Gomez as they receive their golden tickets, then click here to keep track of all the women who have received a Golden Ticket so far.
Full Team USA Results from U17 Worlds
40 kg: Megan Valdez (San Jacinto, Calif.)
LOSS Yagmur Karabacak (Turkey), 8-6
43 kg: Erica Pastoriza (Phoenix, Ariz./Wyoming Seminary WC) – SILVER
WIN Elvina Karimzada (Azerbaijan), 7-2
WIN Dominika Konkel (Poland), 10-0
WIN Arina Abdullina (Kazakhstan), 12-2
LOSS Ritika (India), fall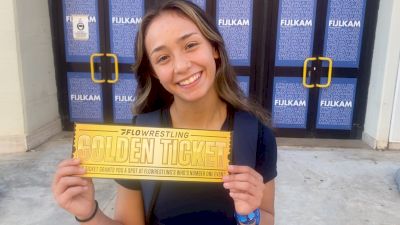 Hear from 2021 U17 World champion Erica Pastoriza after her silver medal performance in Rome.
46 kg: Gabriella Gomez (Carol Stream, Ill.) — SILVER
WIN Yelyzaveta Kulakivska (Ukraine), 8-2
WIN Daniella Beky (Norway), 12-1
WIN Kornelia Laszlo (Hungary), 3-3
LOSS Koko Matsuda (Japan), 13-0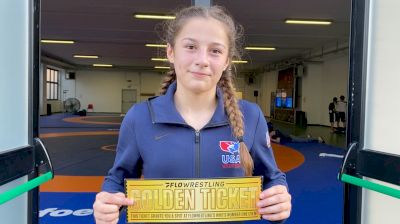 Gabriella Gomez won a silver medal and earned a Golden Ticket
49 kg: Audrey Jimenez (Tucson, Ariz. /Sunkist Kids WC)
LOSS Fabiana Rinella (Italy), 9-2
53 kg: Elena Ivaldi (Newcastle, Calif./MatTime)
WIN Manar Elmasry (Egypt), 8-7
LOSS Khaliun Byambasuren (Mongolia), fall
57 kg: Shelby Moore (Buckley, Wash./Takedown Express WC) – fifth
WIN Michalina Ignaszak (Poland), 11-0
WIN Alina Flipovych (Ukraine), 11-8
LOSS Sowaka Uchida (Japan), 10-0
WIN Annatina Lippuner (Switzerland), 10-0
LOSS Ulmeken Esenbaeva (Uzbekistan), 4-2
61 kg: Valerie Hamilton (Gridley, Ill./SOT-C) — SILVER
WIN Yen-Yi Li (Taipei), 7-6
WIN Petra Mrackova (Czech Republic), fall
WIN Sevinch Sultonova (Uzbekistan), 5-0
LOSS Savita (India), 2022 U17 Asian Champion, 12-0
65 kg: Sydney Perry (Batavia, Ill./Batavia WC) – fifth
WIN Szonja Szabo (Hungary), 5-0
LOSS Anju Sato (Japan), 3-0
WIN Daria Konstantynova (Ukraine), 6-6
LOSS Zharkynai Nurlan (KGZ), 7-0
69 kg: Jasmine Robinson (Allen, Texas /Best Trained Wrestling)
LOSS Veronika Vilk (Croatia), fall
73 kg: Kaiulani Garcia (Stockton, Calif./NorCal Queens WC) – fifth
LOSS Priya Priya (India), 3-1
WIN Dominika Pochowska (Poland), fall
LOSS Alina Yertostik (KAZ), fall
U20 Worlds
The U20 Worlds (formerly known as Junior Worlds) is scheduled for August 15-21 in Sofia, Bulgaria. USA Wrestling developmental coach Jessica Medina and two-time World silver medalist Alli Ragan will lead this year's team.
Team USA
50 kg: Audrey Jimenez
53 kg: Katie Gomez
55 kg: Adriana Marin
57 kg: Sofia Macaluso
59 kg: Savannah Cosme
62 kg: Adaugo Nwachukwu
65 kg: Reese Larramendy
68 kg: Destiny Rodriguez
72 kg: Amit Elor
76 kg: Tristan Kelly
Get to know Audrey Jimenez, Katie Gomez, and Adaugo Nwachukwu in advance of the U20 World Championships.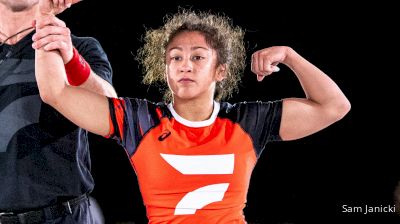 Audrey Jimenez made U17 and U20 World teams this year.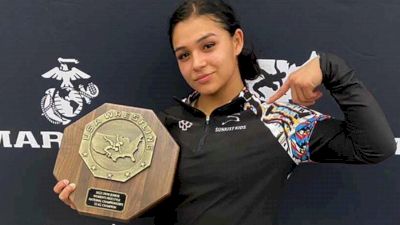 Katie Gomez is a U17 World champion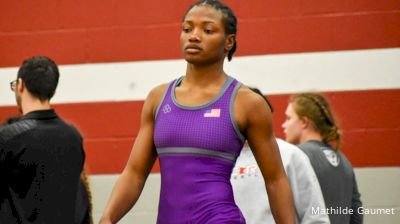 Adaugo Nwachukwu won an NAIA title for Iowa Wesleyan.
U23 Worlds
Team USA has solidified its U23 World team through a lengthy and somewhat confusing trials process. Below is the 10-member team that will compete in Pontevedra, Spain, on October 17-23.
Team USA
50 kg: Nyla Valencia
53 kg: Felicity Taylor
55 kg: Alisha Howk
57 kg: Alexandria Hedrick
59 kg: Lexie Basham
62 kg: Alex Liles
65 kg: Emma Bruntil
68 kg: Sienna Ramirez
72 kg: Amit Elor
76 kg: Dymond Guilford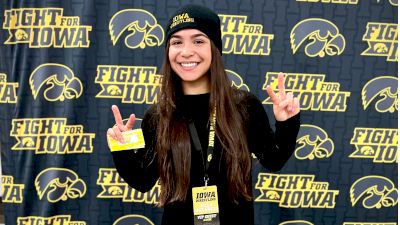 Iowa commit Nyla Valencia will represent Team USA at the U23 Worlds
Women's Spotlight
Jillian Worthen of La Porte City, Iowa, placed seventh at 16U Nationals in July, but she has a bigger ambition: get Northern Iowa to add a women's program.