2022 USMC/USAW Junior and 16U National Championships
2022 Who's Number One Golden Ticket Tracker
2022 Who's Number One Golden Ticket Tracker
Fargo freestyle is in the books, and the Who's Number One field is already taking shape. Here's who received a Golden Ticket so far.
Jul 31, 2022
by David Bray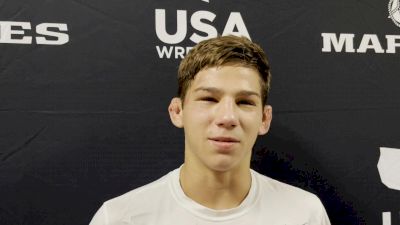 Each year, Fargo sets the stage for Who's Number One where the nation's top two wrestlers at a weight will meet to determine the #1 spot. Check in throughout the week to find out who earns themselves a Golden Ticket to the nation's premier high school showcase.
112 lbs - Alexandra Szkotnicki, Maryland
Szkotnicki punched her ticket to Who's Number One after defeating Pennsylvania's Aubre Krazer, 6-2 in the 112-pound Fargo finals. On top of that, Szkotnicki also became the first junior women's national champ for Maryland since world and Olympic champion Helen Maroulis!
Along with the Fargo title, Szkotnicki brings impressive credentials into her final year of high school. She made a U17 world team in 2019 and was the U15 champion that same year. More recently, Szkotnicki has been competing against older competition finishing 8th at the U20 2022 Nationals, 5th at U23 2022 Nationals, and 2nd at the 2022 Last Chance World Team Trials Qualifier.
Watch Szkotnicki's Fargo finals against Aubre Krazer: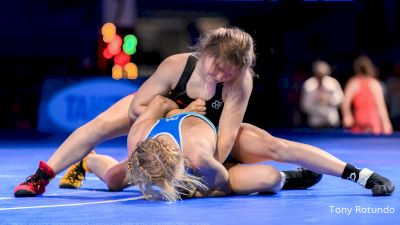 Unlock this video, live events, and more with a subscription!
Get Started
Already a subscriber? Log In
132 lbs - Janida Garcia, California
Janida Garcia had one of the most anticipated matches in the Junior Women's Fargo finals when she squared off against Skylar Little Soldier. Garcia came out on top of a tight, 6-4 bout and earned a Golden Ticket for her performance.
This will be Garcia's second straight trip to Who's Number One following up her 16-8 win in last year's event against Hanna Errthum. Along with that performance last year, Garcia proved she's one of the brightest prospects placing third at the U20 2022 nationals at only 17 years old.
Hear from Garcia after earning her Golden Ticket: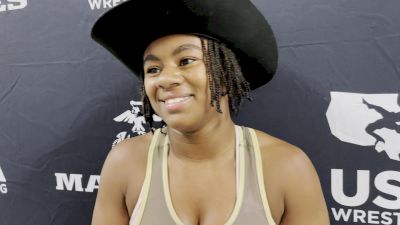 120 lbs - Nate Jesuroga, Iowa
Jesuroga was a Cadet World bronze medalist a year ago. Since that time, he won a matchup with Joey Cruz at Who's Number One and took home a belt from Super 32. Now, he's adding a Fargo stop sign to his trophy case.
Jesuroga will be a senior next year and is already committed to the University of Iowa in the class of 2023. He's a high-paced lightweight who went 7-0 in perhaps Fargo's deepest weight, outscoring his opponents 74-2.
Jesuroga's dominant Fargo final against Caden Horwath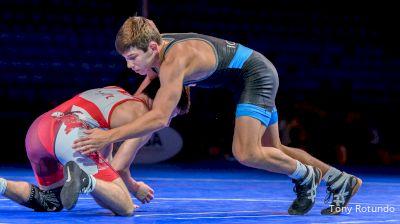 Unlock this video, live events, and more with a subscription!
Get Started
Already a subscriber? Log In
152 lbs - Cody Chittum, Tennessee
The rest of the field at 152 lbs didn't stand much of a chance against Chittum in Fargo. He was 7-0 with six victories by technical superiority and another by nine points. His final point tally was 85 to his opponents' 12.
Like Jesuroga, Chittum is a Who's Number One alum. He defeated Wyatt Henson at the event in 2020. He's been at or near the top of the rankings for most of his high school career and will look to stay on top on September 9 in Ann Arbor.
Listen to the post-match interview in which Chittum received his Golden Ticket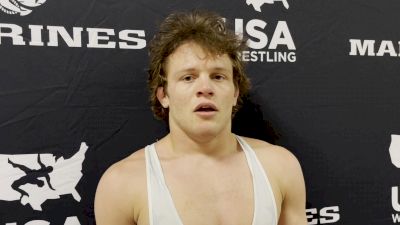 170 lbs - Josh Barr, Michigan
Penn State commit Josh Barr was on a collision course with Ohio State commit Rocco Welsh from the time Fargo brackets came out til their final on Tuesday afternoon, and the match lived up to the hype. Trailing late, Barr dug deep to knock off the #3 ranked wrestler in the country. This victory came a year after Barr beat Iowa commit Aiden Riggins in the 2021 Fargo finals.
This will be Barr's second trip to Who's Number One. He lost in 2021 to Levi Haines but could look to win this year in his home state of Michigan on September 9.
Josh Barr breaks down his Fargo final and receives his Golden Ticket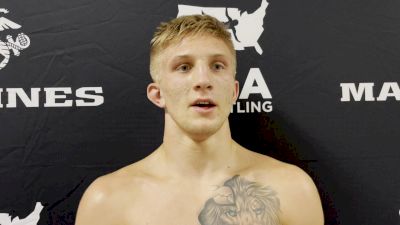 94 lbs - Erica Pastoriza
100-pounds may be the lowest high school weight class, but Erica walks around in the mid-90s and there was no way we're leaving out a two-time U17 world medalist, especially not a winner from last year's event, off the 2022 card.
Hailing from Phoenix Arizona, Erica Pastoriza made two consecutive trips to the U17 world championship finals, falling just short of doubling up on gold medals last week when she finished runner-up in the 43-kilogram bracket.
Although she'll be ranked near the top of the next updated 100-pound national girls high school rankings, Pastroiza is also clear #1 at 94-pounds, which is both a Fargo weight and a weight that is approximately wrestled internationally at the U17, which is why we'll see Pastoriza at 94-pounds in Ann Arbor this September.
Listen to Erica after she won her second U17 world medal: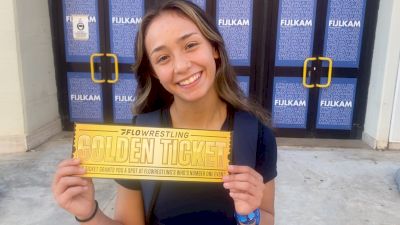 138 lbs - Valerie Hamilton
Hamilton brought home hardware from the U17 World Championships, which, along with being one of the top two returning wrestlers in the nation at a middleweight, earns the Illinois native a golden ticket.
61-kilograms, the U17 weight at which Hamilton secured a silver medal, was one of the largest and deepest brackets at the championships in Rome, and Hamilton had to battle her way through several tough competitors, winning nailbiters and via pinfall along the way. Valarie showed tremendous grit and you can expect fireworks whether she wrestles 132 or 138 at Who's #1.
100 lbs - Gabby Gomez
As a member of wrestling Gomezes of Illinois, Gabby has been chasing titles and watching her siblings chase titles, her whole life. Now, as the highest ranking underclassman in the 100-pound national rankings, and a freshly minted U17 world silver medalist, Gabby earned a golden ticket to Who's #1.
This will make Gabby and Austin Gomez, who wrestled in the 2016 edition of the annual event, the first brother and sister duo to compete at Who's #1.
Gabby has been on an absolute tear this past year, winning Super 32 in October of 2021, an Illinois state title in February of 2022, the US Open in April of 2022, and then the U17 world team trials in April. Needless to say, we're excited to showcase Gabby's wrestling skills at 2022's Who's #1.
Watch Gabby discuss her U17 finals match and receive her Golden Ticket: