2022 U23, UWW U20 Junior World Team Trials
The Top Potential Matches At U20 World Team Trials
The Top Potential Matches At U20 World Team Trials
After getting your fix in Friday at Final X, tune in all day Saturday to watch these incredible must-see matches.
Jun 2, 2022
by JD Rader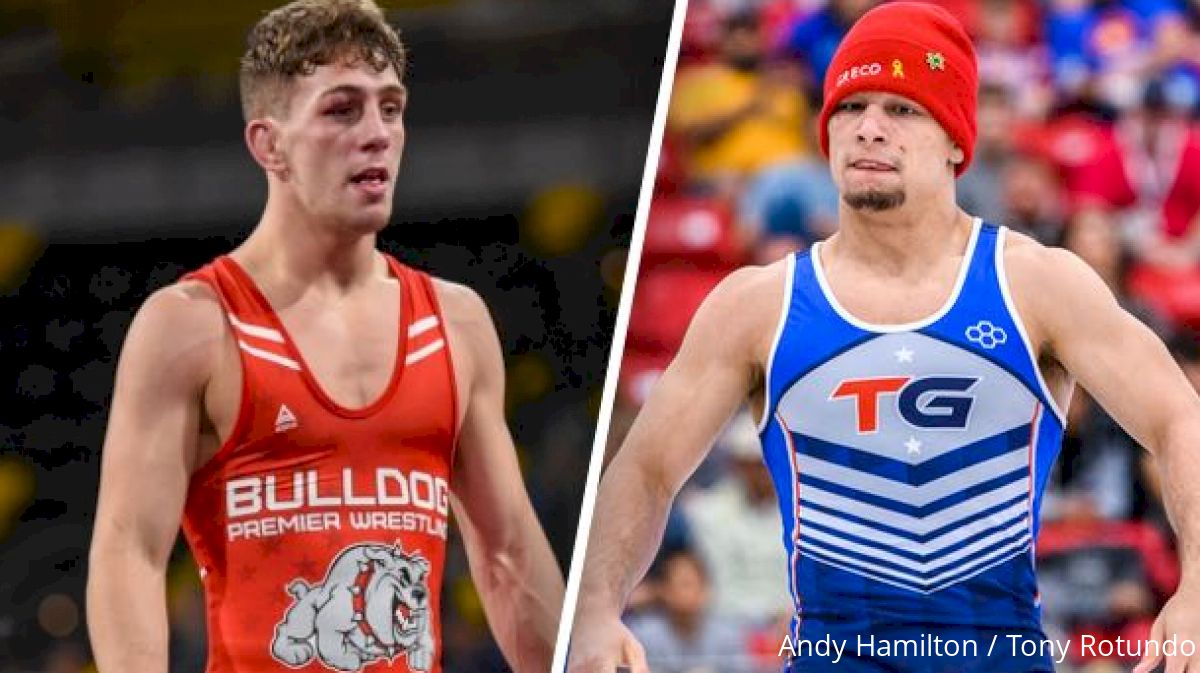 One of my favorite age-level tournaments of the year has arrived - the Junior World Team Trials. The nation's best high school upperclassmen and college underclassmen putting it on the line for a chance to represent their country overseas.
The freestyle portion of this tournament goes down Saturday, so Final X won't interfere at all! It should also be noted that the winner of U20 Nationals/US Open will sit to the finals which will be best of three.
Now, below are the matches I'm need to see in Geneva!
57 kg: Troy Spratley vs the challenge bracket winner
Troy Spratley looked incredible at the US Open. He beat Robert Howard, Cooper Flynn, Andre Gonzales, and Joey Fischer among others. The only person he didn't tech or beat 9-0 was Flynn. His performance earned him the right to sight to the finals of this tournament. And this is a good bracket to be sitting out of because it's a doozy.
The field at 57 kg
Jore Volk
Nathan Jesuroga
Sheldon Seymore
I really don't know who's going to make it out of this bracket. My initial instinct is Flynn or Howard. Flynn gave Spratley his closest match of the Open, 3-2, and Spratley teched Howard. However, Howard came back for third and beat Flynn 8-6 in the consi semis.
Watch Cooper Flynn and Troy Spratley's 1 point match from the US Open below.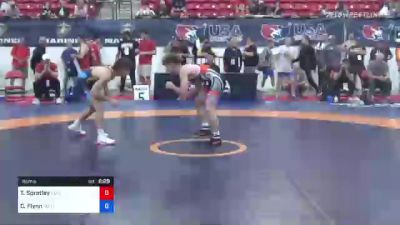 Unlock this video, live events, and more with a subscription!
Get Started
Already a subscriber? Log In
Arizona State freshman Richard Figuera was looking like he was going to be the favorite to make back-to-back Junior World Teams before falling to Jore Volk in the quarters and injury defaulting out. I wouldn't put too much stock into the loss. Volk was a huge pickup for the Wyoming Cowboys a year ago. Can never count out Stunnaman. Especially in freestyle.
61 kg: Jesse Mendez vs Nic Bouzakis
This match is huge for a couple of reasons:
1. #3 vs #4 in the class of 2022
2. The two could be fighting for a starting spot at Ohio State
3. This has been a match in the making for years
Jesse Mendez is the #3 overall senior and Nic Bouzakis is #4. The two have been close in weight the past couple of years, but due to injury, Bouzakis competing in Greco, Mendez competing in senior-level, injuries, and more, it just hasn't happened. Now the two will be teammates in the fall. Originally the plan was for Mendez to go 141 and Bouzakis 133, but it looks like Mendez just isn't getting bigger. We could get a preview of the Buckeye 133 lb wrestle-off this weekend in Ohio.
65 kg: Tagen Jamison vs Kaleb Larkin
#70 overall recruit in the class of 2021, Tagen Jamison hasn't exactly come out of nowhere, but few wrestlers are looking like they made as many strides as Minnesota's Tagen Jamison. The Texas native took third at the US Open beating Cody Chittum, Joey Zargo, and Dylan Gilcher among others while only losing to eventual champion Vince Cornella.
High school senior and Arizona State commit Kaleb Larkin is part of the powerhouse Valient Prep program. Currently at #5 in a stacked 145 lbs weight class, Larkin made the finals of the Open opposite Jamison, but also lost to Cornella.
Watch Tagen Jamison beat Cody Chittum at the Open below.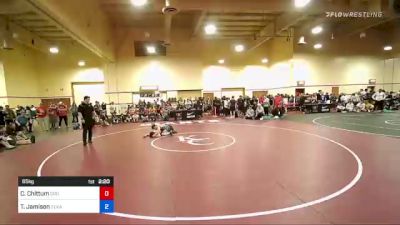 Unlock this video, live events, and more with a subscription!
Get Started
Already a subscriber? Log In
The entire 70 kg bracket
This is for sure a cop out, but I truly couldn't pick just one match. I mean just look at this field.
Mitchell Mesenbrink (US Open champion, sitting to finals)
Caleb Henson (#7 2022 Big Board)
Levi Haines (#9 2022 Big Board)
Cody Chittum (#1 2023 Big Board)
Jordan Williams (#12 2022 Big Board)
Hunter Garvin (#15 2022 Big Board)
Caleb Rathjen (#37 2021 Big Board, Iowa freshman)
Paniro Johnson (US Open finalist)
Other guys to keep an eye on include college freshmen Caleb Rathjen, Ramon Ramos, and Cael Swensen. Absurd. 70 kg is my overall favorite weight. From the quarters on will be must-watch.
79 kg: Brayden Thompson vs Luca Augustine
Pitt freshman Luca Augustine won the 79 kg US Open bracket with relative ease. However, that might be because high school junior and Oklahoma State commit Brayden Thompson was competing in the senior division. Thompson's performance was good enough to qualify him for the Senior World Team Trials where he competed several weekends ago in Coralville. Thompson is currently ranked #1 in the country at 170 lbs and #17 on the 2023 Big Board. Augustine was able to handle #2 at 170 Danny Wask at the Open, can he do the same to Thompson?
97 kg: Christian Carroll vs Ben Kueter
Two top-10 guys in the class of 2023 that split matches last summer? Sign me up. #9 overall recruit and Iowa commit Ben Kueter got the better of #2 overall recruit and Illinois commit Christian Carroll last year at Ultimate Club duals, locking him up in a cradle and pinning him. However, Carroll got his revenge in the Fargo finals winning 10-0.
Watch Ben Kueter pin Christian Carroll below.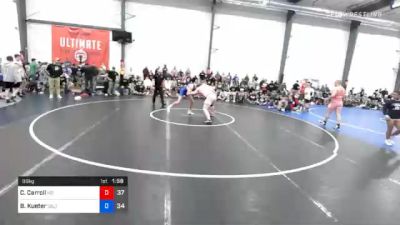 Unlock this video, live events, and more with a subscription!
Get Started
Already a subscriber? Log In
Watch Carroll get revenge in the Fargo finals below.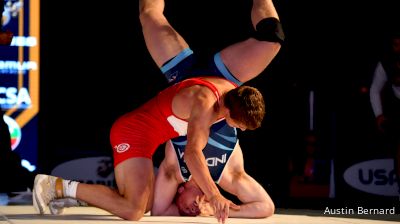 Unlock this video, live events, and more with a subscription!
Get Started
Already a subscriber? Log In