2022 U23, UWW U20 Junior World Team Trials
All The Ranked College Wrestlers At U23s
All The Ranked College Wrestlers At U23s
A list of every wrestler registered for the U23 men's freestyle world team trials that's in our insanely early NCAA rankings.
May 31, 2022
by Andrew Spey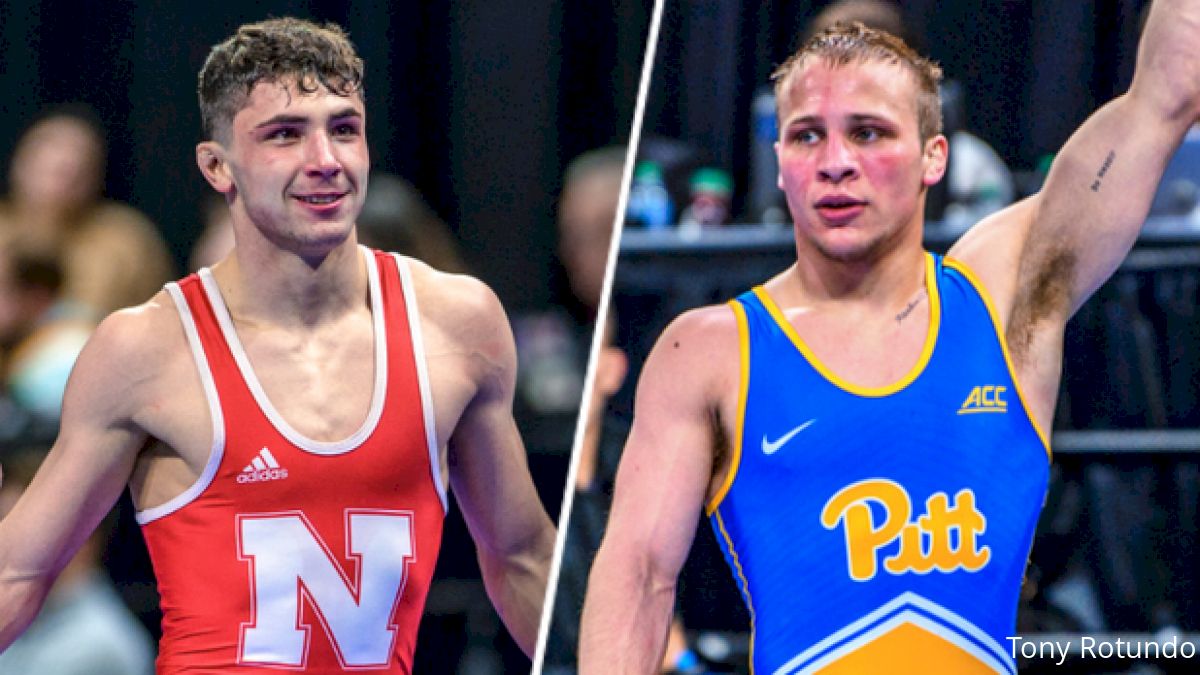 The U23 World Team Trials have always been big draws for NCAA participants, and this year is no exception.
In those monster men's freestyle brackets will be quite a few wrestlers that also show up in our Insanely Early NCAA Rankings. Below is a list of all the ranked wrestlers who registered that we could find. Let us know if we missed anyone!
57 Kilograms
#11 Caleb Smith, Appalachian State
#16 Trevor Mastrogiovanni, Oklahoma State
#19 Anthony Noto, Lock Haven
#22 Ryan Miller, Pennsylvania
---
61 Kilograms
#11 Michael Colaiocco, Pennsylvania
#15 Chance Rich, CSU-Bakersfield
#17 Brody Teske, Northern Iowa
#19 Connor McGonagle, Lehigh
#20 Jake Gliva, Minnesota
---
65 Kilograms
#2 Ridge Lovett, Nebraska
#7 Clay Carlson, South Dakota State
#12 Beau Bartlett, Penn State
#21 Cayden Rooks, Indiana
---
70 Kilograms
#6 Jonathan Millner, Appalachian State
#9 Edward Scott, NC State
#10 Yahya Thomas, Northwestern
#17 Doug Zapf, Pennsylvania
#19 Willie McDougald, Oklahoma
#22 Jacob Butler, Oklahoma
---
74 Kilograms
#4 Peyton Robb, Nebraska
#5 Jacori Teemer, Arizona State
#9 Justin McCoy, Virginia
#11 Julian Ramirez, Cornell
#14 Joshua Ogunsanya, Columbia
#15 William Formato, Appalachian State
#17 Bubba Wilson, Nebraska
#18 Patrick Kennedy, Iowa
#21 Legend Lamer, Cal Poly
#22 Marcus Robinson, Cleveland State
#24 Michael Petite, Buffalo
---
79 Kilograms
#4 Dustin Plott, Oklahoma State
#8 Philip Conigliaro, Harvard
#10 Izzak Olejnik, Northern Illinois
#16 Danny Braunagel, Illinois
#19 Troy Fisher, Northwestern
#19 Cael Carlson, Minnesota
#24 Triston Wills, Little Rock
---
86 Kilograms
#3 Trent Hidlay, NC State
#7 Trent Munoz, Oregon State
#8 Jonathan Loew, Cornell
#9 Zachary Braunagel, Illinois
#23 Christopher Foca, Cornell
---
92 Kilograms
#17 Isaac Trumble, NC State
#18 Andrew Davison, Northwestern
#19 Jacob Cardenas, Cornell
#22 Evan Bockman, Utah Valley
#24 Cole Urbas, Pennsylvania
---
97 Kilograms
#14 Tanner Sloan, South Dakota State
---
125 Kilograms
#6 Lucas Davison, Northwestern
#12 Trent Hillger, Wisconsin
#14 Luke Surber, Oklahoma State
#19 Joshua Heindselman, Oklahoma
#22 Taye Ghadiali, Campbell
#23 Tyrie Houghton, NC State