2021 Henri Deglane Grand Prix
Henri Deglane Men's Freestyle Bracket Reactions
Henri Deglane Men's Freestyle Bracket Reactions
Reactions regarding the men's freestyle wrestling brackets at the Henri Deglane Grand Prix from Nice, France.
Jan 15, 2021
by Andrew Spey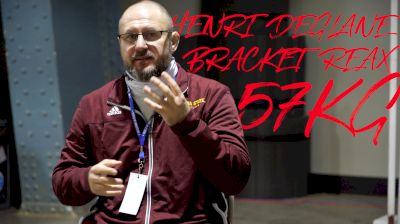 Men's freestyle brackets dropped for the Henri Deglane, a one day tournament in Nice, France, and we've got reactions to them!
Watch the Henri Deglane Grand Prix LIVE on FloWrestling
Friday-Sunday, January 15-17 | 4:00 AM EST
Worth noting as we look at these brackets is that the Deglane will have full double-elimination wrestlebacks, so everyone will have an opportunity to wrestle at least two matches.
57 Kilograms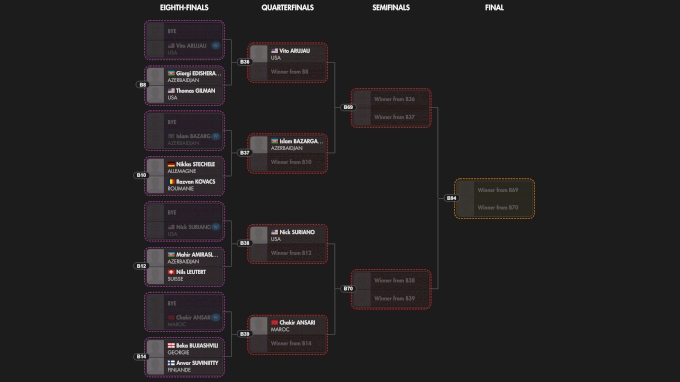 Gilman has a two-time Euro champ from Azerbaijan by way of Georgia in Edisherashvili in the round of 16, followed up by a match against fellow American Vito Arujau who is sitting in the quarterfinals with a bye if he wins. Whoever emerges as the semifinalist from that trio should go on to make the finals.
Edish has been around the block once or twice. He won a cadet gold all the way back in 2005. The arrival of countryman Khinchegashvili on the scene likely helped make his decision to transfer to Azerbaijan a bit easier. Though he has the two Euro golds in 2017 and 2018, Edisherashvili is now on the downside of his career, having most recently failed to place at the 2020 Yashar Dogu, losing in the first round to fellow Azeri and 2019 U23 world bronze medalist Afgan Khashalov.
That's not to overlook Islam Bazarganov, who was Azerbaijan's rep at the 2020 Individual World Cup. Though Bazarganov failed to place, he was a silver medalist at the 2019 Tblisi Grand Prix in a bracket where Edisherashvili went 0-1.
Suriano is down on the bottom half of the bracket also sitting in the quarters. He will probably have Amiraslanov, a 2019 Euro Games champ, also from Azerbaijain, as his first match. If he wins, he will be favored to make the finals.
Amiraslanov presents a formidable opponent, however. In a bracket full of Azeri landmines, he might be the most deadly. In 2019, Amieraslanov took bronze at the European Championships, then won gold less than three months later at he Euro Games, defeating reigning two-time world champ and Individual world cup gold medalist Zauer Uguev in the semifinals. Amiraslanov did not place at the 2019 worlds, where Ugueuv would have revenge by beating Amiraslanov in the round of 32. This would be Amiraslanov's first major competition since then.
---
65 Kilograms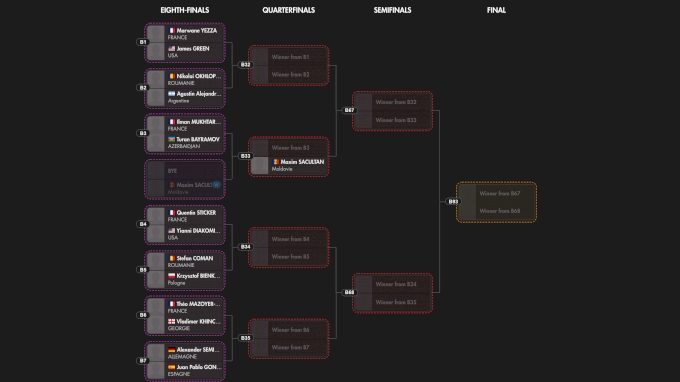 Green and Yianni are on opposite sides of the bracket, with James up top and Diakomihalis down below. Yianni will likely have to go through accomplished vet Khinchegashvili to make the finals. Khinche narrowly defeated Yianni at the Beat the Streets last September.
Green will be tested by Destribats of Argentina, who pinned Zain Retherford in the Pan Am Olympic Qualifier in March of 2020. After that it will probably be a young age-level world and Euro medalist Bayramov of Azerbaijan in the semifinals. Unlike 57kg, there is but one Azerbaijani in the bracket to present problems to the two Americans, or the Georgian (Khinchegashvili) who trains at the NYC RTC in America,
---
74 Kilograms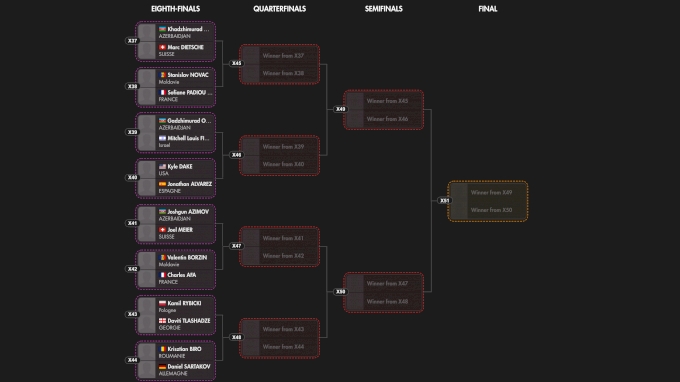 Dake is the favorite to win gold, and there's a decent chance he wrestles three Azerbaijan opponents on his way to the top of the podium.
Dake's potential finals opponent will likely be Tlashadze, a solid Georgian but one who now only occasionally places at mid-level tournaments, or Joshgun Azimov. Azimov did some damage at 65 and 70kg in the past but has only wrestled twice at 74kg at major tournaments, the Medved and Euros, both in 2018, where he failed to place.
After Dake dispatches his Spanish opponent in round of 16, his first Azerbaijan opponent will be Gadjimurad Omarov, who has had solid results at 70kg, such as winning 2017 U23 Euros, but nothing to suggest he is on Dake's level. Khadzimurad Gadzhiev is a different story. Although Dake will be favored, Gadzhiev has displayed flashes of brilliance throughout his young career. In 2018 he won a Junior World gold over Razembek Zhamalov (the current #1 ranked 74kg in the world). In 2019, he took bronze at the Junior Worlds, losing to David Carr in the semifinals. Not long after that, he fell to Jordan Burroughs the 2019 Senior Worlds and did not place, however, not before notching a win over two-time world bronze medalist Bekzod Abdurakhmonov.
Gadzhiev recently placed third at the 2020 Yashar Dogu and 10th at the 2020 European Championships in very similarly composed fields. At the Yashar Dogu, Gadzhiev lost to Bulgaria's Umarpashaev in the semis and at Euros he was felled by Frank Chamizo. So while Dake will be favored, Gadzhiev is not to be slept on.
Incidentally, both Omarov and Gadzhiev have the same first name, just spelled differently. That name is also shared (in yet another spelling variant) by the legend Khadzhimurat Gatsalov (now in the UWW database as Khadshimourad).
---
86 Kilograms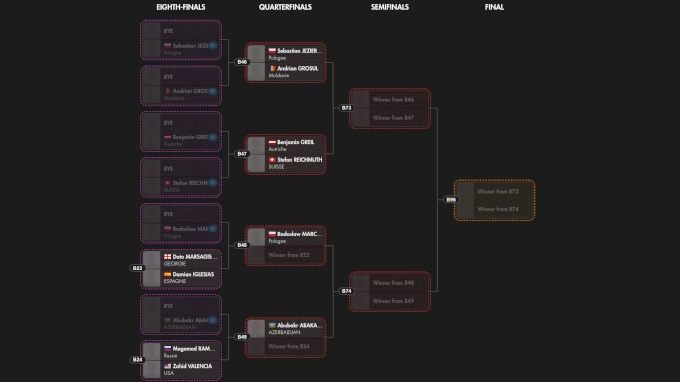 Zahid is the only American in this bracket and he will have to run the gauntlet to make the finals. He'll have Ramazanov of Russia first, then Abakarov of Azerbaijan in the quarters, then likely Marsagashvili in the semifinals, all accomplished wrestlers from top tier federations. This is as good a test as Valencia could hope for at this point in the season.
Magomed Ramazanov will present the most formidable challenge. He's done most of his recent damage at 79kg, winning the 2019 Medved, 2020 Yariguin, and finishing second at 2020 Euros. He also has bronze medals at the 2019 and 2020 Russian Nationals. He is right behind Kurugliev and Naifonov on the Russian ladder and a win here by Valencia will be a sign that American depth is continuing to catch up with our Russian rivals.
Abakarov is another raw but talented Azerbaijani wrestling in Nice. He's got a heap of age level medals at lower weights but a rather skimpy resume at 86. Marsagishvili is on the other side of his career trajectory, having torn up the cadet and junior divisions a decade ago. He peaked in 2012, winning a Euro gold and Olympic bronze. He's been unable to replicate that success in recent year, though he remains incredible dangerous (and fun to watch).
Stefan Reichmuth is on the top side of the bracket and was a surprise world bronze medalist for Switzerland at 2019 Worlds. He's a big, tough, full-sized 86kg, but will be an underdog against all the aforementioned wrestlers from the bottom, and far more loaded side of this uneven bracket.
---
97 Kilograms
Pool A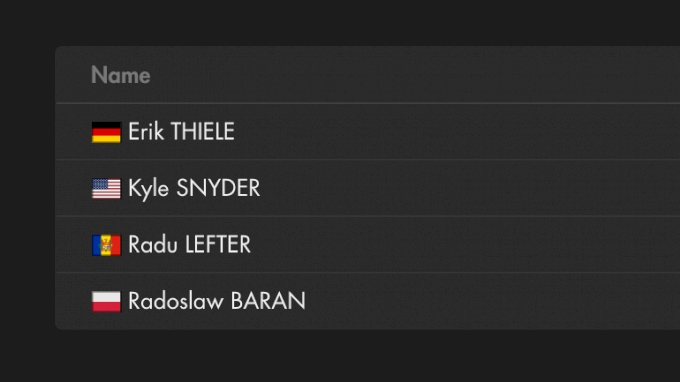 Pool B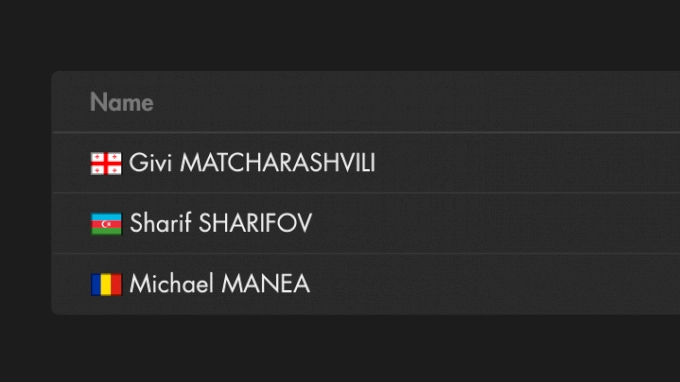 Snyder and Sharifov are in opposite pools. If they each win their round robin matches, which they should, they'll make the semifinals, where they'll wrestle the second place wrestler in the other pool. Assuming they win there, its a rematch from the 2019 World Championships in the finals.
Baran of Poland and Matcharashvili are the likely candidates for finishing runnerup in their respective pools. Baran has been on the senior circuit since forever. Matcharashvili has a more recent arrival, who 2018 U23 World Gold over Kollin Moore, but neither he nor Baran are on the same level as Snyder and Sharifov, a pair of World and Olympic gold medalists.
Not that we really needed to see it again, but here's the video of the last time Snyder and Sharifov met.
---
125 Kilogram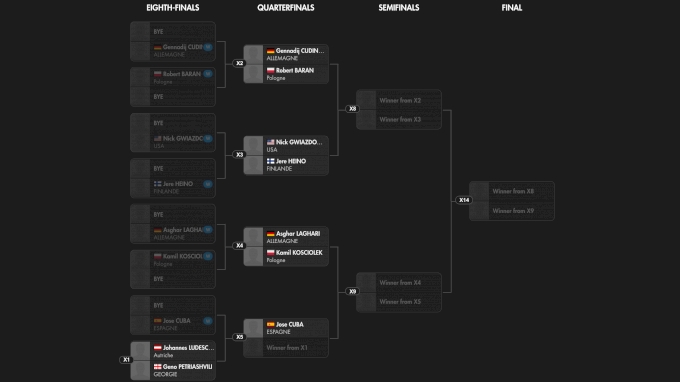 Gwiz gets former Campbell Camel Jere Heino in the quarters, then will likely have Baran of Poland in the semis. Baran is a silver medalist at the 2020 European championships. Nick will be the favorite to make it to the finals, but then he will have his hands full, as his opponent will almost definitely be three-time world champ Geno Petriashvili of Georgia.
There will be non-Olympic weights being contested at the Deglane, however, no Americans are entered in any of those divisions.
If you are having trouble viewing the brackets, try clicking through on these tweets.
Deglane Men's Freestyle brackets. 74 & 97kgs. pic.twitter.com/TxUEb8aJqZ pic.twitter.com/tpDRjl8AZw

— Ol' Two Eyes Himself (@SpeyWrestle) January 15, 2021