2020 Super 32
The Top 7 Weights To Watch At Super 32
The Top 7 Weights To Watch At Super 32
Super 32 will be action from beginning to end, and you absolutely can't miss these seven weights.
Oct 22, 2020
by David Bray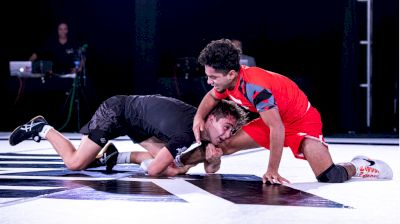 Unlock this video, live events, and more with a subscription!
Get Started
Already a subscriber? Log In
There really isn't a bad weight at Super 32, but some of these brackets are absolutely ridiculous. Check out the seven weights that are guaranteed to produce fireworks.
Watch the Super 32 Challenge LIVE on FloWrestling
Saturday & Sunday, October 24-25, 2020
126
This 126 bracket has a ton of depth and perhaps the best projected final of the whole tournament. Drake Ayala and Jordan Titus wrestled in two of the most exciting matches at Who's #1. Now they could go head-to-head in the finals. Titus' power and scrambling ability are a rare combination, but Ayala's strategic offensive approach and high pace should be up for the challenge.
With 11 guys ranked in the top 20, it will be an absolute gauntlet bot both guys. Both Ayala and Titus are must-watch every match, and they should each get multiple cracks at ranked opponents before a potential finals showdown.
#1 Drake Ayala, Fort Dodge, IA
#2 Jordan Titus, Center Moriches, NY
#5 Zeke Seltzer, Indianapolis Cathedral, IN
#6 Dustin Norris, Cincinnati LaSalle, OH
#14 Maxximus Martinez, St John Bosco, CA
#14 (120) Jack Gioffre, Buchanan, CA
#15 Kelly Dunnigan, Don Bosco Prep, NJ
#16 (132) Jackson Arrington, Forest Hills, PA
#18 Dylan Gilcher, Detroit Catholic Central, MI
#18 (132) Camron Lacure, Legacy Christian Academy, OH
#20 Noah Gochberg, Vandegrift, TX
106
We'll see four of the top lightweights in the country here, but the real intrigue at 106lbs is that we'll get to see which youngsters rise to the occasion in the first national-level event since everything shut down.
Vinny Kilkeary, Nate Jesuroga, Nikolaus O'Neill, and Anthony Knox are all legit title threats at this weight, but they'll have to contend with other hungry, ranked guys all weekend. Watching 106 will be an exercise in seeing some of the future stars of high school wrestling.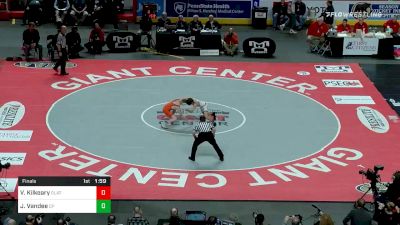 Unlock this video, live events, and more with a subscription!
Get Started
Already a subscriber? Log In
#1 Vinny Kilkeary, 10th Greater Latrobe, PA
#2 Nathanael Jesuroga, 10th South east polk, IA
#4 Nikolaus O'Neill, 9th Malvern Prep, PA
#9 Benjamin Davino, 9th Saint Charles East, IL
#11 Braeden Davis, 10th Dundee High School, MI
#12 Drew Heethuis, 10th Detroit Central Catholic, MI
#15 Beric Jordan, 9th Graham High School, OH
#17 Zan Fugitt, 10th Nixa, MO
#18 Alan Koehler, 10th Prior Lake, MN
#19 Caleb Thoennes, 11th St. Michael Albertiville, MN
#20 Ethan Rivera, 9th Lake Highland Prep, FL
132
Nic Bouzakis is as consistent a high school wrestler as you can find, and he's a big favorite here despite competing in a weight with 12 ranked wrestlers and seven of the top 10. We didn't get to see him at Who's #1 due to an injury to Ryan Crookham, so this is our chance.
Half of the ranked wrestlers in this bracket are already committed to Division 1 schools, so college fans will have a lot to watch. Bouzakis is the top-ranked recruit in the class of 2022 and remains uncommitted.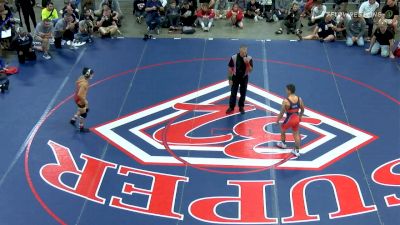 Unlock this video, live events, and more with a subscription!
Get Started
Already a subscriber? Log In
#1 Nic Bouzakis, 11th Team Greco, PA
#3 Maximo Renteria, 12th Buchanan, CA, - Illinois
#4 Nico Nardone ,11th Delbarton School, NJ - Penn
#5 Chance Lamer, 12th Crescent Valley, OR - Michigan
#7 Vince Cornella, 12th Peak to Peak, CO - Cornell
#9 Casey Swiderski, 11th Dundee, MI
#10 Tom Crook, 10th Tampa Jesuit, FL
#11 Aidan Noonan, 12th Cascade, IA - Wyoming
#14 Derrick Cardinal, 12th Forest Lake, MN - SDSU
#15 Joseph Sealey, 8th Highpoint central, NC
#17 Richard Fedalen, 11th McDonogh School, MD
#19 Danny Nini, 11th Lake Highland Prep, FL
120
This bracket has become the destination weight class for ranked wrestlers from four different sets of rankings. In particular, four 126-pounders have dropped creating potentially fascinating semifinals at the top. Cooper Flynn and Troy Spratley are the #3 and #4 wrestlers at 126 while #4 Gary Steen and #7 Mason Gibson are the top two from 120.
Mason Gibson won the 106-pound title here a year ago, and he's trending upward heading into his second Super 32 with a win over Steen last weekend. Flynn and Spratley are seasoned though, and Gibson will have his work cut out for him against both guys. Can the freshman get it done?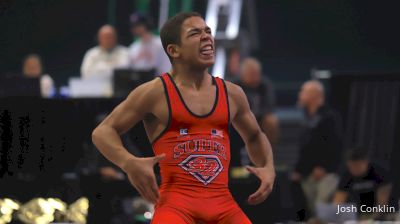 #3 (126) Cooper Flynn, 12th, TN
#4 (126) Troy Spratley, 11th, OK
#4 Gary Steen, 12th, PA
#7 Mason Gibson, 9th, PA
#7 (106) Cash Raymond, 9th, MN
#9 Tyler Kasak, 10th, PA
#11 Mac Church, 10th, PA
#12 (126) Nicolar Rivera, 11th, WI
#12 Jacob Moon, 12th, OH
#17 Diego Sotel, 12th, IL
#19 Sergio Lemley, 10th, IN
#19 (126) Chase Liardi, 12th, NY
#20 (113) Beau Mantanona, 10th, CA
Women's 108lbs
This 108-pound women's bracket is absolutely loaded. It has nine women ranked in the top 20 who are converging from three different weight classes.
The last few months of quarantine have limited the number of opportunities for ranked women to face off, so we should learn a much truer pecking order after Myrtle Beach.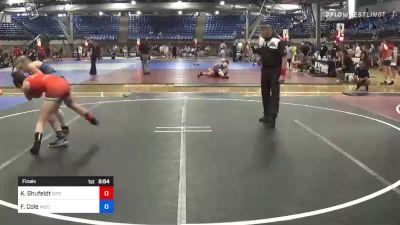 Unlock this video, live events, and more with a subscription!
Get Started
Already a subscriber? Log In
#3 Faith Cole, 11th MO
#4 Nyla Valencia, 11th CA
#4 Olivia Shore, 12th OH
#8 Olivia Messerly, 10th KY
#8 Sydney Petzinger, 12th NJ
#11 Julianne Moccia, 12th MD
#12 Emma Albanese, 8th NV
#18 Genesis Cejudo, 11th AZ
#20 Zoey Salmons, 10th WV
138
This weight has 13 ranked wrestlers and no true favorite. We'll see some incredible toss-up matches from the round of 16 on, and most of the ranked guys on this list have a legit chance of making the finals. Expect some major shakeups in the rankings here.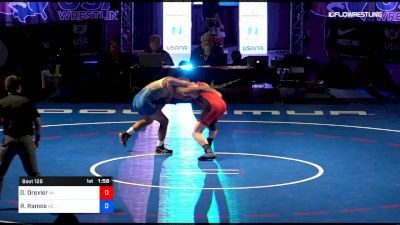 Unlock this video, live events, and more with a subscription!
Get Started
Already a subscriber? Log In
#5 Ramon Ramos (Casteel, AZ)
#6 Nick Moore (St. Paris Graham, OH)
#7 Nasir Bailey (Thornton Fraction North, IL)
#9 at 145 Caden McCrary (Woodland, GA)
#10 Levi Haines (Biglerville, PA)
#11 Ben Alanis (Valiant Prep, AZ)
#13 Alex Almeyda (Saint Joseph, NJ)
#15 at 132 Kelvin Griffin (The Hill School, PA)
#16 at 126 Ethan Mojena (Tampa Prep, FL)
#16 at 145 Kyle Dutton (Liberty, MO)
#17 Jayden Scott (Rush-Henrietta, NY)
#20 Finn Solomon (Franklin Regional, PA)
#20 at 145 Jake Niffenegger (LaSalle, OH)
285 - 1, 2, and 3
The list of ranked heavyweights is short, but it includes the top three guys. Top man Chase Horne has wins over both #2 Kyonte Hamilton and #3 Hayden Copass this off-season and will be the favorite, but don't forget, Hamilton was the favorite before Who's #1, and Copass is an absolute mountain. With the limited number of ranked entries in this weight, we have a very good chance of seeing the big three in the semis and finals.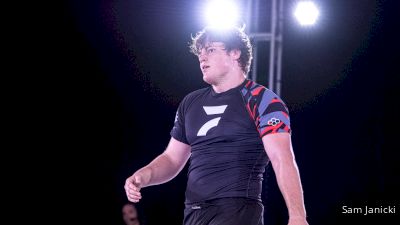 Unlock this video, live events, and more with a subscription!
Get Started
Already a subscriber? Log In
#1 Chase Horne (West Laurens, GA)
#2 Kyonte Hamilton (Georgetown Prep, MD)
#3 Hayden Copass (Westville, IL)
#20 Jalen Stephens (Meyersdale, PA)