Unlock this article, live events, and more with a subscription!
Get Started
Already a subscriber? Log In
We're about two weeks into the recruiting period for the Class of 2022 and NC State is hot on the trail of several top prospects from the crop of rising juniors.
The Wolfpack are known for bringing in big classes under Pat Popolizio with the idea that the cream will rise to the top and create competition in the room. But will they pivot to smaller, more highly targeted classes with a focus on top-10 athletes?
Targets: Penn State | Iowa | Oklahoma State | Ohio State | Michigan
The staff has intently used this dead period to focus on how to better sell their school and the culture of the program, so it will be interesting to see the results as they juggle maintaining their 2021 commitments while picking up verbals from the 2022 group.
We've already done a lineup look for this upcoming season and examined what the depth chart looks like down the road a few years, but here we're going to focus on areas of need for NC State and who they should be targeting to come to Raleigh.
The Last Decade In Wolfpack Recruiting
They've had seven ranked classes out of the last 10, averaging out to approximately a 16.1 depending on how you score the unranked ones. Four of those were top-10 classes, with the #1 group in 2016, two ranked sixth in 2011 and 2018, and this year's incoming freshmen were rated eighth.
The last time they didn't have an All-American was 2013, Pat Pop's first year in Raleigh. Since we technically don't count transfers in recruiting rankings, the AAs they've had are Kevin Jack, Tommy Gantt, Pete Renda, Tariq Wilson, Hayden Hidlay, and of course national champ Mike Macchiavello, as well as the ones named AAs by the NWCA this past season.
As the 2016 class closes out their college careers, and with half the starting lineup being from that group, the Wolfpack are ranked sixth in the preseason. It's looking like most of the guys who will replace them as they graduate are from the class they just got on campus as freshmen.
Lightweight (125-141)
Level of Need: Nah They're Good
2020 Signees: #46 Ryan Jack (Danbury, CT); Anthony Noto (Honeoye Falls-Lima, NY)
Current 2021 Verbals: #8 Stevo Poulin (Shenendahowa, NY); #84 Skylar Smith (Libery Christian, TX)
2021 Uncommitted Targets: #21 Cooper Flynn (McDonogh, MD); #34 Braxton Brown (Allen, TX)
For the Wolfpack, not getting a chance to see how Jakob Camacho and Jarrett Trombley did at NCAAs makes it difficult to put a full assessment on their season. But it looks like they've got reinforcements lined up at all three weights.
Camacho can stay at 125 for 2021 and potentially 2022 if Stevo wants to redshirt, and Noto should provide excellent depth or even push for the starting spot in his own right. But I think Camacho eventually moves up to 133, at which point Trombley also moves up or they just have it out for the starting spot. Trombley moving up is likely dependent upon how well either Ryan Jack or Skylar Smith performs at 141.
Unlock this video, live events, and more with a subscription!
Get Started
Already a subscriber? Log In
But the staff is pressing forward on trying to get Cooper Flynn and Braxton Brown. I'm unsure if either has Raleigh as their top destination right now, but if so they'll be full as can be in the lightweights, as Kai Orine and Mike Madara still have four years left at 133 and Hunter Lewis has four to go at 141. That's the nature of college wrestling, though, always looking to improve the depth and practice partners in hopes that the best guys will all come to your school.
Middleweights (149-165)
Level of Need: Threat Level Midnight
2020 Signees: #19 Ed Scott (DuBois, PA); AJ Kovacs (Iona Prep, NY); Joe Roberts (Montini Catholic, IL); Donald Cates (Northern Durham, NC)
Current 2021 Verbals: #53 Derek Fields (Brunswich, OH)
2021 Uncommitted Targets: None
While 157 and 165 seem to be in excellent hands through about 2026, NC State has needed a 149 for virtually the entirety of Pat Pop's career. If you read through my depth chart article, I detailed that they've only qualified three times in eight years with just 2.5 points scored at NCAAs at that weight. Not to mention that their likely starter has just two years left and his backup is already a redshirt sophomore.
They're not in on any big names around this weight from the Class of 2021, so barring a transfer, they're all in on the rising juniors. Caleb Henson is one of their top targets from that grade, but the whole ACC (and more) is after him as well. He seems likely to grow out of the weight quickly, perhaps even before high school. They're also in on Antrell Taylor, but again, he doesn't have much room to grow before 149 is in the rearview.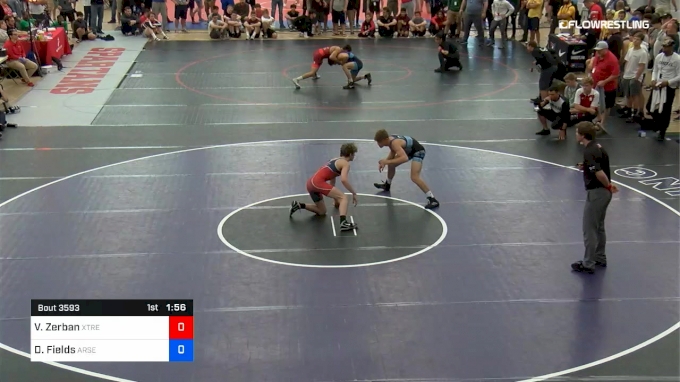 Unlock this video, live events, and more with a subscription!
Get Started
Already a subscriber? Log In
As for 157 and 165, I think that winds up being Ed Scott and AJ Kovacs taking over for Hayden Hidlay and Thomas Bullard, respectively.
Upperweights (174-285)
Level of Need: Upgrades Needed
2020 Signees: #43 Isaac Trumble (Millard South, NE); Dylan Reinert (Gettysburg, PA); Kai Bele (Athens Drive, NC)
Current 2021 Verbals: #86 Jacob Null (Dolgeville, NY); #99 Brock DelSignore (Shenendahowa, NY)
2021 Uncommitted Targets: #30 Nate Schon (Selinsgrove, PA); #41 Brandon Hoselton (Prairie Central, IL)
The second most important need for the Wolfpack after 149 is 184, though they still have three years left of Trent Hidlay. Presumably that spot will be filled by Brock DelSignore out of the Class of 2021, but I'm sure they'll be targeting another 184 from this group of juniors. The obvious one there is Rylan Rogers, who is from an area close to Adam Hall, but there's also the question of how big a Matthew Singleton can get or if they're looking at a guy like Andrew Donahue.
Daniel Bullard is entering his final year of eligibility, and I imagine the competition will be between Dylan Reinert and Kai Bele to move into the starting role for the 2021-22 season. Then they've got Derek Null coming from this rising senior class. I also expect them to be reaching out to Dylan Fishback and TJ Stewart.
There are two big guys they're in on from the 2021 class: Brandon Hoselton at197 and Nate Schon at heavyweight. Neither of them seems like NC State is their top school right now, and they have guys at those weights already so it's more likely any 97s or 285s they bring in over the next two years are for depth. As I said in the depth chart article, some combination of Christian Knop, Isaac Trumble, and Owen Trephan.