Unlock this article, live events, and more with a subscription!
Get Started
Already a subscriber? Log In
Building a dynasty is a complex, laborious task centered around identifying talent and then maximizing that talent once it is in your system. We've already focused on what Penn State has in the pipeline with their current and future depth chart, so now it is time to review the areas of need for talent they will soon be identifying, assuming they haven't already.
This is the second part of a series of tandem articles (depth charts and targets). Kyle Bratke handled Iowa's depth chart and potential targets already, and moving forward he will tackle Oklahoma State while I review Ohio State.
These are being broken down into light-, middle-, and heavyweights, with us awarding a level to each area of need for the teams we examine.
The Last Decade In PSU Recruiting
Since 2011, Penn State has signed seven top-10 recruiting classes. Their average recruiting class ranking over the same period is 7.8, using a 21 for last year when they were outside of the top 20. There were a pair of 18s in there, 2012 and 2015, and that's not all that unusual. Wrestling is not like football where two dozen guys cycle in and out every year. With only 9.9 scholarships and just 10 guaranteed spots for the postseason, teams have to be calculated in when they go big and when they hold money for down the line.
The 2014 group, which was deservingly ranked #1 at the time, lived up to the hype. Bo Nickal and Jason Nolf became three-time NCAA champs and top-10 all-time in terms of points scored at the NCAA tournament. But that group also included Anthony Cassar, Shakur Rasheed, and Nick Nevills. The next time they were ranked #1 was 2018, and that group will likely have four starters this coming year in Roman Bravo-Young, Aaron Brooks, Michael Beard, and Joe Lee. They are a big reason why I think the Nittany Lions will sign, at most, two studs from the current crop of rising seniors.
Lightweight (125-141)
Level of Need: Threat Level Midnight
2020 Signees: #4 Beau Bartlett (Wyoming Seminary, PA); #7 Robert Howard (Bergen Catholic, NJ)
Current 2021 Verbals: None
2021 Uncommitted Targets: #8 Stevo Poulin (Shenendahowa, NY)
I'm not sure how many times we need to talk about "Penn State has an area of need at 125." I brought it up in both the way-too-early lineup look and the depth chart articles. It's been widely discussed on FRL, the message boards, and Who's #1: The Show. If Robbie Howard redshirts this year, expect another year of PSU not qualifying their lightest weight.
Now, there's a real possibility that Howard is a career 125, or spends at least 1-2 years there. Then they've got two more years out of Roman Bravo-Young, plus Beau Bartlett entering school at the same time as Howard, who could be either a 133 or 141. But with Nick Lee and RBY on the way out, it is immensely apparent the Nittany Lions need someone at one of the first three weights.
I think that need winds up being a 125, and there's one prospect in particular that makes a ton of sense: Stevo Poulin. The Cadet world teamer went over a year with just a single loss, which was to Richard Figueroa at WNO. There's also still a chance Figs gets swayed toward Happy Valley, especially with Thomas Gilman joining the Nittany Lion Wrestling Club. If they don't land either of them, they'll be scouring the transfer portal, because the 2022 class is pretty thin on potential stud 125s, and those that are there I believe will wind up elsewhere.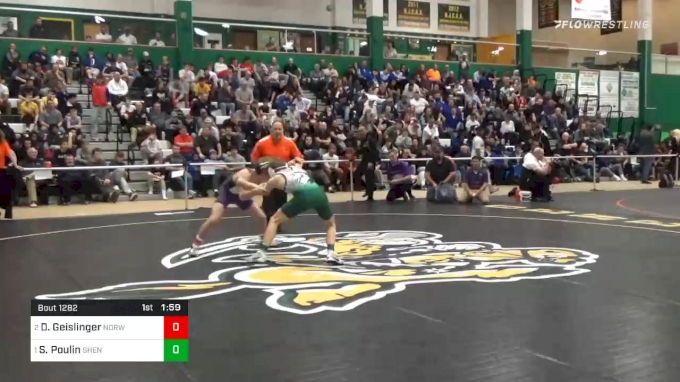 Unlock this video, live events, and more with a subscription!
Get Started
Already a subscriber? Log In
Middleweight (149-165)
Level of Need: It Wouldn't Hurt
2020 Signees: #34 Austin Boone (Lowell, MI); #96 Matt Lee (Mater Dei, IN); Aurelius Dunbar (Mercersburg, PA)
Current 2021 Verbals: None
2021 Uncommitted Targets: #2 Shayne Van Ness (Blair, NJ)
Production has dipped a bit in the post-Zain era at 149, as well as at 157 in a world after Jason Nolf. I'm expecting the same for 165 now with Vincenzo Joseph gone, but how could it not? Those guys combined for eight NCAA titles, and even at a program like PSU that recruits on an unbelievably high level, that type of output is nearly impossible to replicate.
It's no secret there will be overlap in the careers of Jarod Verkleeren, Austin Boone, Matt Lee, Brady Berge, Joe Lee, and Aurelius Dunbar, not to mention Adam Busiello transferring in and Mason Manville coming off a redshirt. At some point, a few of those guys will be backups and possibly none of them wind up as four-year starters, though Joe Lee might be the best bet for that.
Now you add in that Shayne Van Ness has Penn State on his school list from the Class of 2021 and Ryan Crookham, the #2 prospect from the Class of 2022, is in-state and will likely be targeted by Cael Sanderson and his staff as early as the initial June 15 contact date. Landing one or both only makes sense, however, if they or Austin Boone can successfully wrestle 157.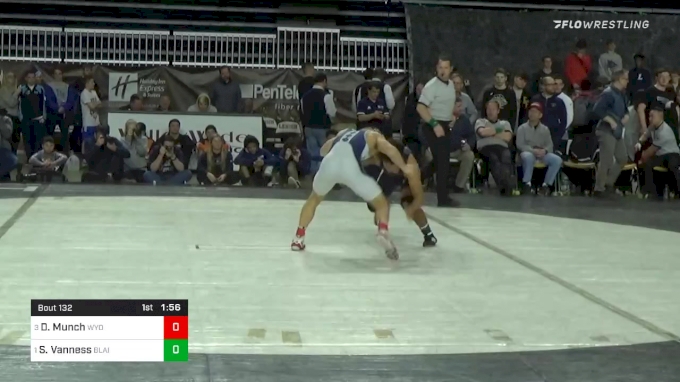 Unlock this video, live events, and more with a subscription!
Get Started
Already a subscriber? Log In
Upperweights (174-285)
Level of need: Nonexistent
2020 signees: None
Current 2021 Verbals: #3 Alex Facundo (Davison, MI)
2021 Uncommitted Targets: #5 Cael Valencia (St. John Bosco, CA)
All quiet on the western front. Carter Starocci has four years of eligibility remaining and Aaron Brooks has three, plus Alex Facundo is coming in next year and will be a '74/'84. Michael Beard is entering his freshman season at 197, as is Greg Kerkvliet at heavyweight.
Now, if you're looking way down the line at guys that could take over after Brooks graduates, the first one on the list is Rylan Rogers. He's #7 on the Sophomore Big Board and is likely going to stay the same size for a while. Down the list a little you have to think they have the inside track to Bennett Berge, the younger brother of Brady who is looking like a 184 on the next level. There's not much worth discussing for the other three weights other than backfilling for depth.