Wrestling is back, LIVE on FloWrestling, and we're starting an international incident with our main event! Action goes down July 25th at 8PM ET!
In the biggest wrestling match of the year, Italy's two-time world champ and Olympic bronze medalist Frank Chamizo is bumping from 74kg to take on America's two-time reigning 79kg world champion Kyle Dake, deep in the heart of Texas!
Kyle Dake vs Frank Chamizo
Austin, Texas
Kyle Dake, USA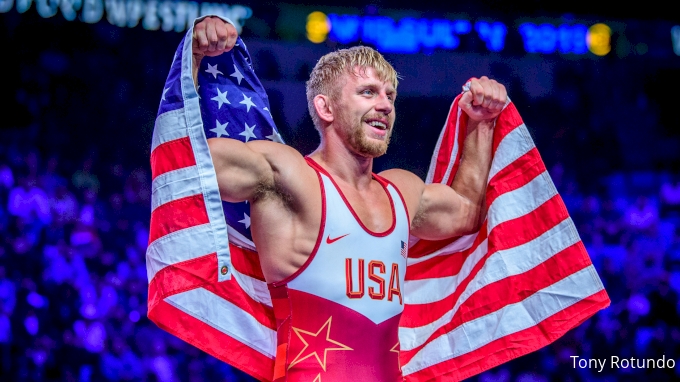 2010 NCAA Champion, 141 pounds
2011 NCAA Champion, 149 pounds
2012 NCAA Champion, 157 pounds
2013 NCAA Champion, 165 pounds - Hodge Trophy winner
2015 US Team Trials Challenge Tournament Champion, 74kg
2017 US Team Trials Challenge Tournament Champion, 74kg
2018 UWW World Gold, 79kg
2019 UWW World Gold, 79kg
Frank Chamizo, Italy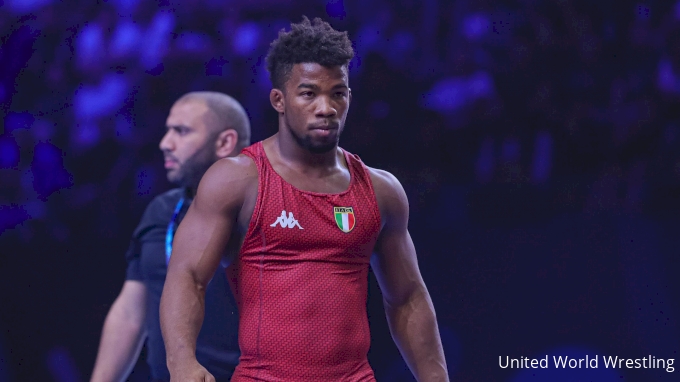 2010 UWW World Bronze, 55kg - Cuba
2015 UWW World Gold, 65kg - Italy
2016 Rio Olympics Bronze, 65kg - Italy
2017 UWW World Gold, 70kg - Italy
2019 UWW World Silver, 74kg - Italy
Its Kid Dynamite vs the International Treasure! But that's not all that going down in Austin. We've also got...
---
David Taylor vs Myles Martin
The Magic Man is throwing down with Myles Martin, one of the fastest rising stars of the weight class, pitting Penn State vs Ohio State in our co-main event. Taylor ran the gauntlet in 2018, winning UWW world gold at 86kg. Injuries kept David from defending that title. Meanwhile, Martin has been racking up major wins at 86kg and currently ranked 8th in the world. Can MyMar defy the odds, or will DT leave no doubt about who rules this weight class?
David Taylor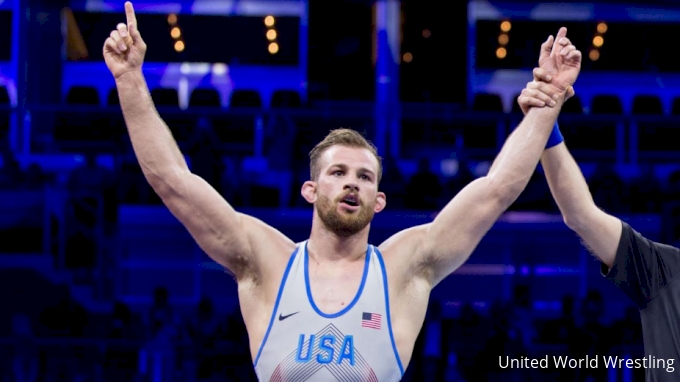 Four-time NCAA finalist
Two-time NCAA Champion
Two-time Hodge Trophy winner
2018 UWW World Gold
2019 Pan Am Gold
Myles Martin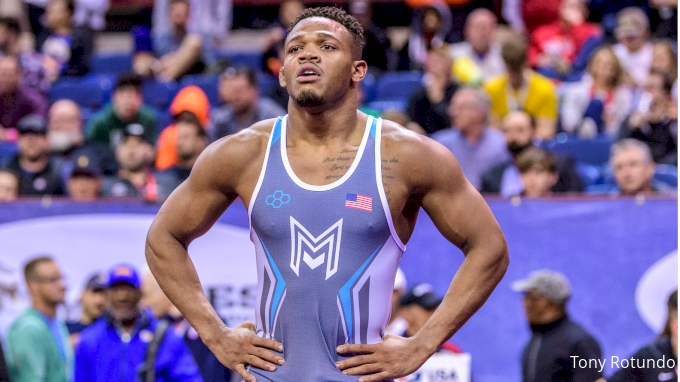 2016 NCAA Champion
Four-time NCAA All-American
2018 U23 National Champion
2019 Bill Farrell and Senior Nationals runner-up
2020 Henri Deglane Champion
---
Darrion Caldwell vs Luke Pletcher
The Wolf returns to the mat for the first time since 2013. DC needs to make sure he's already shaken off any lingering mat-rust, as Luke Pletcher has been jumping levels and is fresh off a senior season at Ohio State. Now honing his skills in Pittsburgh as an assistant with the Panther program, Pletchdawg has never been a more dangerous opponent. He'll need all of his skills to fend off one of the most electric entertainers in wrestling history. This one is gonna be wild!
Darrion Caldwell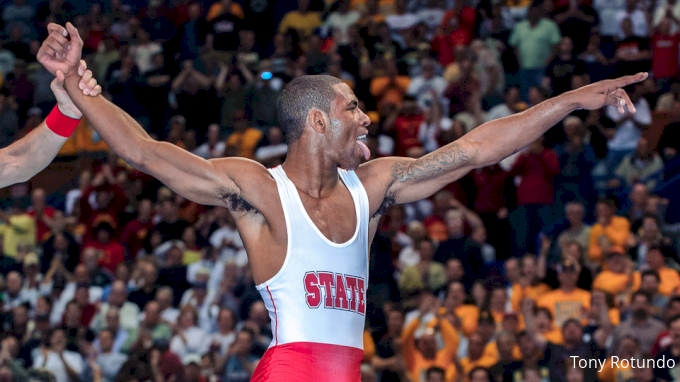 Four-time ACC Champion
2008 NCAA 5th place finisher
2009 NCAA Champion
Bellator Bantamweight World Champion
Luke Pletcher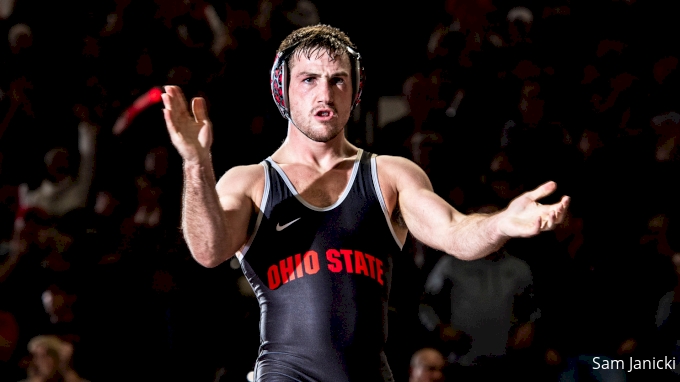 Two-Time All-American
2020 NCAA #1 Seed at 141lbs
2020 Big Ten Champion
Two-Time CKLV Champ
---
Jack Mueller vs Roman Bravo-Young
Denied in the 2019 NCAA finals by Spencer Lee and then denied a final NCAA tournament by coronavirus, Mueller's got unfinished business. He's got a match with one of the most exciting, gravity-defying lightweight in the NCAA, Roman Bravo-Young. This one has fireworks written all over it.
Jack Mueller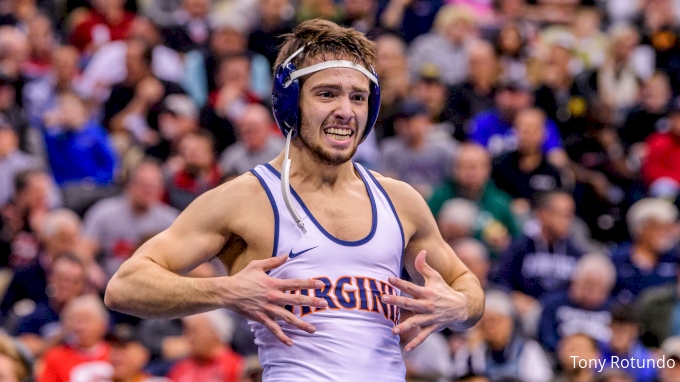 Two-time NCAA All-American
2018 U23 National Champion
2019 NCAA Finalist
Roman Bravo-Young
2019 NCAA All-American
2019 Pan-Am Junior Champion
2020 Big Ten runnerup
---
Vito Arujau vs Sammy Alvarez
A classic New York/New Jersey grudge match. Vito Arujau of Cornell by way of Long Island is up against Sammy "The Bull" Alvarez of Rutgers and the state of New Jersey. What better way to kick off this tremendous card than with two young scrambling machines.
Vito Arujau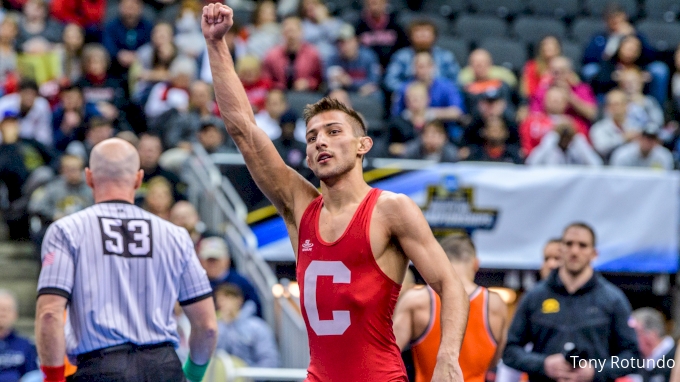 2016 UWW Cadet World silver medalist
2019 UWW Junior World silver medalist
2019 NCAA fourth place finisher
Sammy Alvarez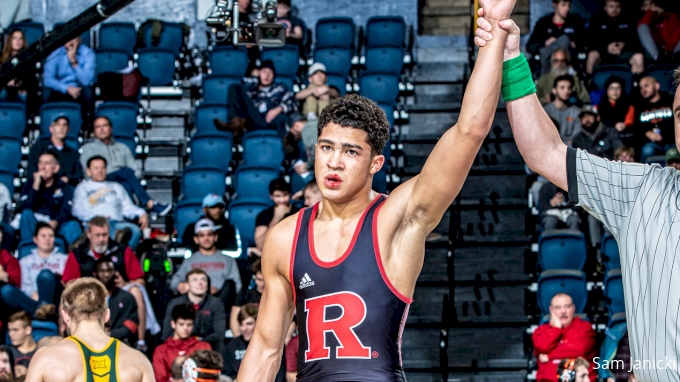 2019 New Jersey State Champion
2020 Southern Scuffle Champion
2020 Big Ten sixth-place finisher