Unlock this article, live events, and more with a subscription!
Get Started
Already a subscriber? Log In
The seeds for the upcoming Big Ten championships at Rutgers are scheduled to be released on Monday, March 2nd and we're up to 197 pounds in our seeding projections.
Watch the 2020 Big Ten Championships Live on Flo
March 7-8 | 10 AM & 11 AM Eastern
The seeding rules changed once again this year. In 2019, they seeded all 14 guys if a weight had eight or more automatic qualifier allocations. This year, they are seeding every entry at all 10 weights no matter what the allocations look like.
These seeds disagree slightly with our Big Ten rankings. The top three is pretty clear, and the bottom four are straightforward, but when the projected nine seed has a win over the projected four, you know you've got a bear on your hands.
Seed Projections: 125 | 133 | 141 | 149 | 157 | 165 | 174 | 184
Projected 197 Seeds
Kollin Moore, Ohio State
Eric Schultz, Nebraska
Jacob Warner, Iowa
Lucas Davison, Northwestern
Christian Brunner, Purdue
Shakur Rasheed, Penn State
Jordan Pagano, Rutgers
Jackson Striggow, Michigan
Jaron Smith, Maryland
Hunter Ritter, Minnesota
Matt Wroblewski, Illinois
Nick May, Michigan State
Taylor Watkins, Wisconsin
Nick Willham, Indiana
No brainer from the top three, they made it easy on us. Kollin Moore is undefeated in the conference with wins over everyone seeded 2-7 except for Jacob Warner. Eric Schultz's only loss was to Moore and he beat Warner. The Hawkeye beat Brunner, Rasheed, and Striggow.
Then it gets completely ridiculous. Lucas Davison holds the most recent win over Brunner, but also lost twice to him and ended his conference schedule on a loss to Jaron Smith. But with Brunner not wrestling the last month of the year, and Davison beating Rasheed, Pagano, and Striggow, he goes ahead of the Boilermaker.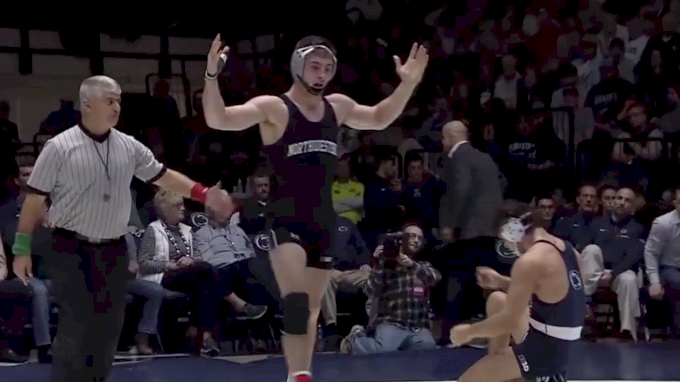 Unlock this video, live events, and more with a subscription!
Get Started
Already a subscriber? Log In
Even deciding Brunner over Rasheed required some discernment, as Brunner lost to Pagano (by injury default) who Shakur beat and Rasheed lost to Davison who Brunner beat twice. Both also had injury marred seasons and only beat one guy of note within the Big Ten.
Rasheed beat Pagano to settle the 6/7 debate, and Pagano defeated Striggow so that gets us down to the 8 seed. Striggow defeated Jaron Smith, who as we mentioned has the win over Davison.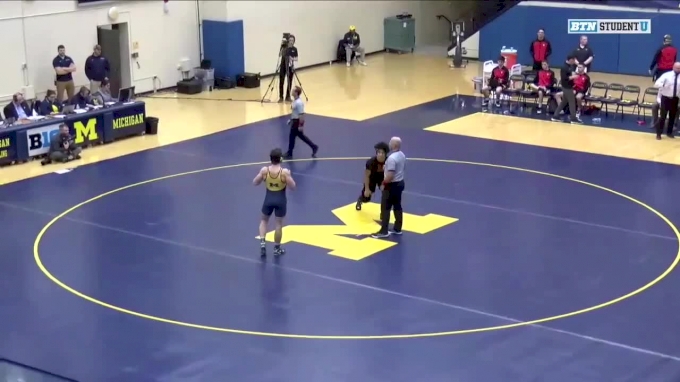 Unlock this video, live events, and more with a subscription!
Get Started
Already a subscriber? Log In
Smith did not wrestle Ritter this year, however, Smith's win over Davison was one of five straight he had to end the year and is better than any win Ritter holds in conference. The Gopher's Big Ten wins are over Nick Willham of Indiana, Nick May of Michigan State, and Taylor Watkins of Wisconsin.
May beat Taylor Watkins and split with Peter Christensen of Wisconsin, but lost to Matt Wroblewski of Illinois. Wroblewski also took one from Purdue backup Jared Florell, as well as holding two wins over Willham. Taylor Watkins beat both Willham and Indiana backup Jake Kleimola.