Unlock this article, live events, and more with a subscription!
Get Started
Already a subscriber? Log In
As we always do at this time, we have begun our projected seeding for the Big Ten championships. I will do one every weekday, starting off with 125 pounds.
Watch the 2020 Big Ten Championships Live on Flo
March 7-8 | 10 AM & 11 AM Eastern
The seeding rules changed once again this year. In 2019, they seeded all 14 guys if a weight had eight or more automatic qualifier allocations. This year, they are seeding every entry at all 10 weights no matter what the allocations look like.
Projected 125 Seeds
Spencer Lee, Iowa
Devin Schroder, Purdue
Patrick McKee, Minnesota
Justin Cardani, Illinois
Jack Medley, Michigan
Michael DeAugustino, Northwestern
Liam Cronin, Indiana
Nic Aguilar, Rutgers
Eric Barnett, Wisconsin
Alex Thomsen, Nebraska
Logan Griffin, Michigan State
Dylan Koontz, Ohio State
Brandon Cray, Maryland
Brandon Meredith, Penn State
No surprise at the top. Spencer Lee is a strong candidate to win the Hodge and is on pace to be the greatest Hawkeye of all time. He's never won a Big Ten title, so this should be his first.
This weight as a whole produced some "bad" losses from top to bottom, bad meaning they lost to a guy that will be seeded below them. Spencer teched Devin Schroder in the first period, and Schroder's only other conference loss is to Liam Cronin of Indiana.
The difference between the two and three is negligible as they would meet in the semis, but it could have been flipped. In the three spot, I have Patrick McKee, which has me disagreeing with our conference rankings. McKee was leading 5-2 in the dual before getting injured on a mat return, and he hasn't wrestled since that match.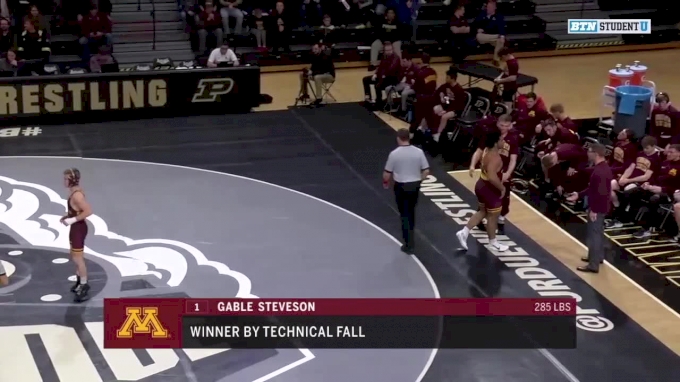 Unlock this video, live events, and more with a subscription!
Get Started
Already a subscriber? Log In
The Gopher freshman's only conference loss is to Schroder, and he has a common opponent over Justin Cardani of Illinois. That opponent was Logan Griffin, who McKee majored on January 17. Cardani beat Griffin 3-1 at the MSU Open but then lost to him 5-0 in the dual.
Cardani has wins over the next four guys in a row: Jack Medley, Michael DeAugustino, Liam Cronin, and Nic Aguilar. It's been a great season for the Illini starter after Travis Piotrowski moved up to 133.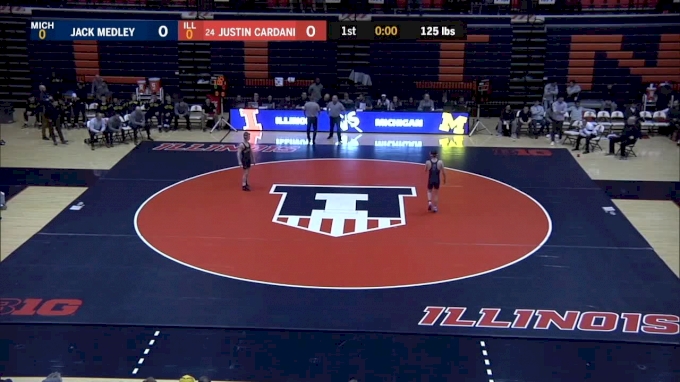 Unlock this video, live events, and more with a subscription!
Get Started
Already a subscriber? Log In
Next up is Jack Medley, who split with Michael DeAugustino this year but won the most recent one in the dual. He also had a loss to Malik Heinselman, but it's possible Ohio State ends up going with Dylan Koontz at Big Tens.
We thought Sebastian Rivera would be back at 125, but he moved up a weight, clearing room for Florida native Michael DeAugustino. The redshirt freshman from Northwestern beat Liam Cronin and has a loss to Cardani. Check out my interview below with the Wildcat, who rose to as high as #7 in the national rankings.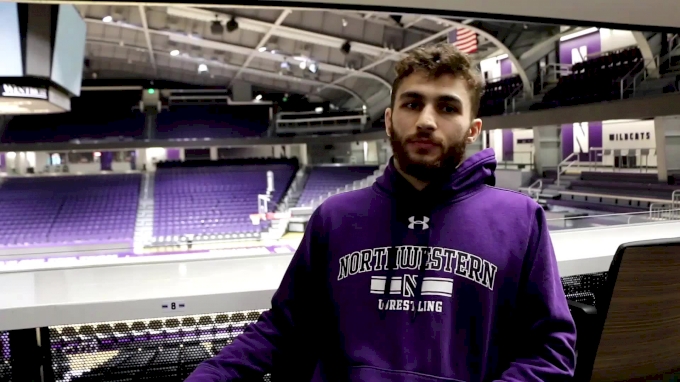 Unlock this video, live events, and more with a subscription!
Get Started
Already a subscriber? Log In
With Brock Hudkins out for the year following his injury at Midlands, Liam Cronin has taken over for Indiana. The Hoosier has won six in a row, including over in-state rival Schroder. He won't have a .700 win percentage and is looking to be on the bubble for RPI, so he may need to "steal a spot" in the RAC to get to NCAAs.
At first I thought the debate between Aguilar and Eric Barnett for the eighth seed would be a real point of contention. Previously, that could have meant whoever didn't get the eight seed would be drawn in randomly, as the conference used to seed based on the number of allocations. However, this year they are seeding to 14 no matter what. They won't hit before then and their resumes are basically the same, so they can just settle it in the first round now.
Rounding out the weight are the bottom five, none of whom will likely earn allocation spots and so will need to place in the top eight or earn a wildcard to make it to the national tournament in Minneapolis. Alex Thomsen beat Logan Griffin, so they go to the 10 and 11 spots.
Whether it's Dylan Koontz or Malik Heinselman, the Buckeyes probably land in the 12 slot. Brandon Cray beat Brandon Meredith to round out the list of 14.
Good luck to all the wrestlers representing their teams on March 7-8 in New Jersey as Rutgers hosts this year's Big Ten tournament.