FloWrestling's Official 2019-20 Preseason Hodge Rankings
FloWrestling's Official 2019-20 Preseason Hodge Rankings
FloWrestling has released their official Hodge preseason rankings ahead of the start of college wrestling on November 1.
Oct 29, 2019
by Wrestling Nomad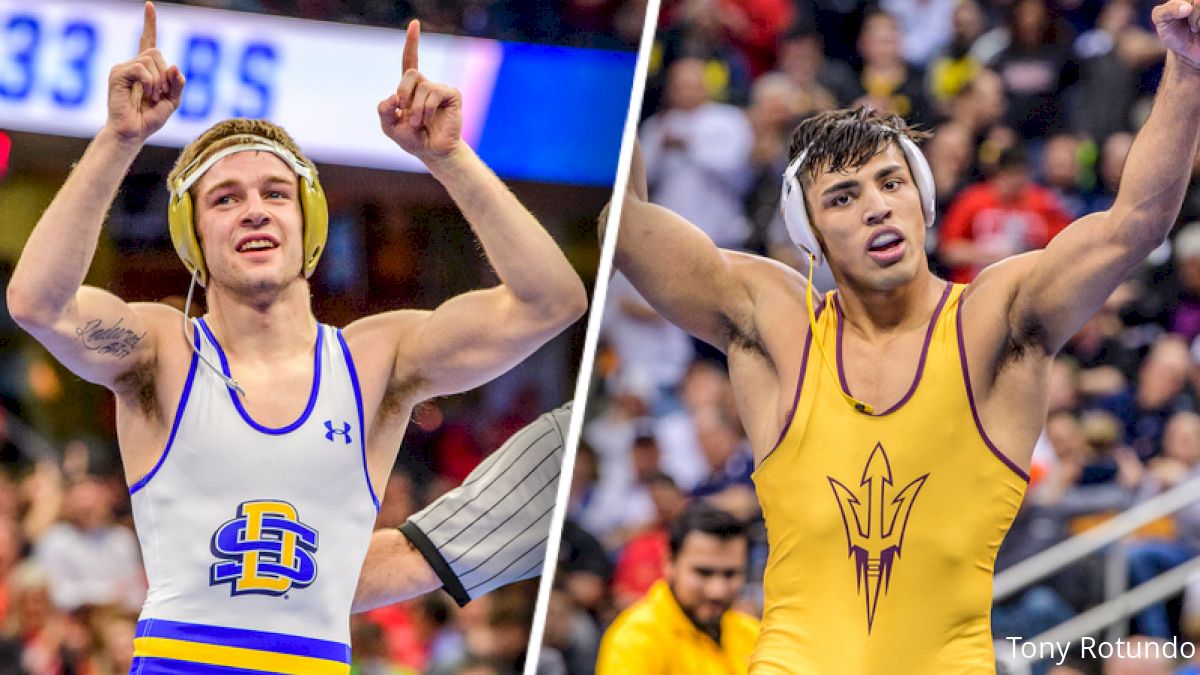 Unlock this article, live events, and more with a subscription!
Get Started
Already a subscriber? Log In
College wrestling is back, and with it comes everything from previews and predictions to wrestle-offs and roster battles to, of course, Hodge talk.
Who are the favorites? Who are the contenders? Who are the dark horses? What conference will the winner come from? If you're looking for some clues, our pound-for-pound ranking is a great place to start.
For the fourth straight year, we're going to do season-long rankings keeping track of the top candidates for the Hodge Trophy, the most prestigious award in college wrestling. In case you are unaware, below are the criteria for wrestling's version of the Heisman Trophy:
Record
Number of pins
Dominance
Past credentials
Quality of competition
Sportsmanship/citizenship
Heart
First, an explanation of how I'll be looking at these criteria. Record is pretty straight forward: don't lose. Pin percentage is a better metric than total number of pins, so that's what I go by once the season starts. Dominance factors in bonus percentage, dominance score and average time spent on the mat. Past credentials skews toward national titles, so returning champs will always get the benefit of the doubt. Quality of competition is hard to determine until after NCAAs, but I usually break it down into All-Americans and national qualifiers. Everyone ties in the last two categories in my book, get over it.
There are no Hodge finalists from 2019 returning, but two from 2018 top our list. These rankings are fluid; we'll include as many people as we want until the list of undefeateds gets culled down. For now, we're starting with a dozen, with the ones at the back of the list on there due to strong previous regular seasons.
12) Sebastian Rivera (JR), Northwestern: 125
After going undefeated until the NCAA semis (minus bumping up to face Stevan Micic), Rivera gets the final spot on this list. He had two wins over Spencer Lee, one of the preseason Hodge favorites, and a 64.3 percent bonus rate. Against other Division I 125 pounders, he had a 3.89 dominance score, which treats every match outcome like it was in a dual meet.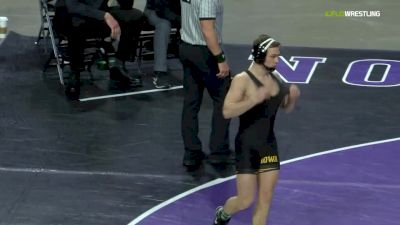 Unlock this video, live events, and more with a subscription!
Get Started
Already a subscriber? Log In
11) Gable Steveson (SO), Minnesota: 285
Don't worry, Penn State fans, Anthony Cassar is high up on this list. But Gable had a 36-2 season and bonused over half of his opponents. He also made Final X: Rutgers, losing both times on criteria to Nick Gwiazdowski, which does not factor into the Hodge at all but shows what level he is on. He'll have to get some more pins this year, as he had four last year, only one of which was against an NCAA qualifier.
10) Jack Mueller (SR), Virginia: 125
Mueller makes his way into the ranking as a multiple-time AA who carried an undefeated record into the NCAA finals, and had a dominant win over Rivera. Half of his matches last year ended in a tech or pin, numbers that will look excellent to the Hodge voters. Obviously, though, for both Mueller and Rivera the key will be beating Lee. The ACC's only won one Hodge, with TJ Jaworsky winning the first one in 1995.
9) Alex Marinelli (JR), Iowa: 165
The Bull has had two straight undefeated regular seasons, defeating Vincenzo Joseph in each one. He also had nine pins in 29 matches; that'll get the notice of this (very esteemed) Hodge ranker. But the Ohio native's gotta close the deal and get a national title. Sixth- and seventh-place finishes aren't cutting it if he wants to be the Hawkeye's third Hodge winner.
8) Hayden Hidlay (JR), NC State: 157
Another guy who's had an undefeated regular season, and unquestionably the man who wrestled Jason Nolf the toughest each of the past two years at the national tournament. The preseason #1, a lot will have to happen for Hidlay to be the first Hodge winner for the Wolfpack. To start, he only has three career pins, and picked up bonus against just five qualifiers last year, another stat that he'll need to step up a notch.
7) Kollin Moore (SR), Ohio State: 197
Now we're getting into our main tier of contenders. Moore is a three-time AA for the only program to win a team trophy each of the past five years. He's the clear-cut #1 at his weight and should have a career-high bonus rate. There's no more Bo Nickal or J'den Cox in his way, only men who will fall victim to his barrel roll. Oh, and the two times he's wrestled #2 at 197, Moore has majored him.
6) Mark Hall (SR), Penn State: 174
Hall's never had an undefeated season, but has made the finals every year he's been in college and has just five career losses. With Zahid up at 184, the weight is his for the taking. He'll need to get his bonus rate up where it was as a sophomore (69.7 percent) after it dropped to 45.2 last year. Additionally, he went from 12 and 13 pins as a freshman and sophomore to six as a junior in virtually the same number of matches.
5) Anthony Cassar (SR), Penn State: 285
We might get Cassar for this season and next, which makes the heavyweight landscape look vastly different than it did in November of 2018. Cassar had 123 takedowns in 31 matches, an average of nearly four and a half takedowns for every seven minutes he spends on the mat. He gets a takedown just about every minute he spends in neutral, which is absurd for a heavyweight.
the heisman's description is 'best college football player'. the hodge is 'most dominant'. HWT's can win Hodge by being dominant. 11 of the first 14 Hodge winners were 174 or above including 3 HWT's. The system is not biased against big men. https://t.co/pv2YG7xCDX

— Willie Saylor (@WillieAtFLO) October 27, 2019
4) Vincenzo Joseph (SR), Penn State: 165
Like Hall, Cenzo's never had an undefeated season. But his bonus rate last season was 23 percentage points higher, he had eight more pins in two fewer matches, and he's got two titles to Marky's one. He's also in the perceived tougher weight class and has duals this year with the guys ranked #2, #3, #5, and #6 in the preseason.
3) Spencer Lee (JR), Iowa: 125
The face of the Black & Gold has two national titles and is on pace to score over 100 career points at the national tournament. Of his 45 career wins, 32 are either by tech or by pin. His dominance in March is unquestioned, and his ability to jump out to double-digit leads in the first period is maybe unlike anything we've ever seen. He just needs to stay the course and go undefeated, and he'll be a finalist.
2) Zahid Valencia (SR), Arizona State: 184
One of only three champs from 2019 back, the other being Lee, Zahid is a prohibitive favorite to streamroll his way through 184 this season. There's only one returning All-American at the weight, and he was the 26 seed at NCAAs. He's had a 78-percent bonus rate each of the past two years and has career finishes of 3/1/1 as a Sun Devil. Perhaps the most interesting stat in what I consider a two-man race between Valencia and Gross is that Zahid has more career pins against D1 competition (33 to 27). But with Zahid focusing on freestyle, he may not get the same robust schedule as Gross. If he does win, it would be the first from the Pac-12 since Eric Larkin (also from ASU) in 2003, and third overall.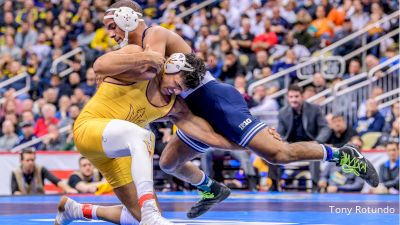 Unlock this video, live events, and more with a subscription!
Get Started
Already a subscriber? Log In
1) Seth Gross (SR), Wisconsin: 133
As I wrote in the 133 preview: Gross is 61-2 with an 82.5 percent bonus rate and 4.6 dominance score since November of 2016 against other Division I wrestlers at 133. If Zahid focuses heavily on freestyle, Gross will get the attention of a national audience more often than Zahid, starting this weekend with the Badgers' first three duals of the year coming live on Flo, and will likely end up with similar stats in more matches against a tougher schedule. My preseason pick to win the Hodge is the Badger, keeping the trophy in the Big Ten for the ninth time in 12 years, but if anyone's going to take it from him, it's Zahid.