2018 UWW World Championships
Final Worlds Freestyle Recap
Final Worlds Freestyle Recap
The final wrap up for the Men's FS team in Budapest.
Oct 23, 2018
by Willie Saylor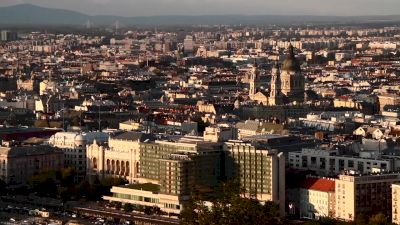 The Men's Freestyle team wraps up Tuesday in Budapest with another successful World Championship campaign.
The lone U.S. competitor was Kyle Snyder in nothing less than the biggest match of the year.
Previous Day's Recaps: Day 3 | Day 2 | Day 1 | Team Race
One of the most successful World Championships in U.S. History, the 2018 MFS team brought has secured seven medals - three Golds - with Kyle Snyder having the opportunity to get a fourth in his final today with Russia's Olympic and World Champion Abdulrashid Sadulaev, who Snyder beat in last year's World final with the team title hanging in the balance.
This year, Russia wrapped up the team score before the finals, leaving (some of) the pressure off Snyder.
So let's get to it!
The first :30 is just posting on heads. Sadulaev with a sweep single. Head inside. Snyder belly whizzer. Sadulaev reaches back and captures Snyder's other arm and hips over. He has exposure points and Snyder is in trouble. Snyder tries to re-adjust but Sadulaev has both arms now. Settling in. Sadulaev gets the fall at 1:08 and evens up this rivalry at 1-1.
For Snyder, it's his first ever loss at a Senior Worlds/Olympics.
Final USA Table