GLVC
World Teamer Emma Bruntil Returns To McKendree
World Teamer Emma Bruntil Returns To McKendree
She's back! World Teamer Emma Bruntil is returning to McKendree following a two-year hiatus from college wrestling.
Nov 19, 2023
by Kyle Klingman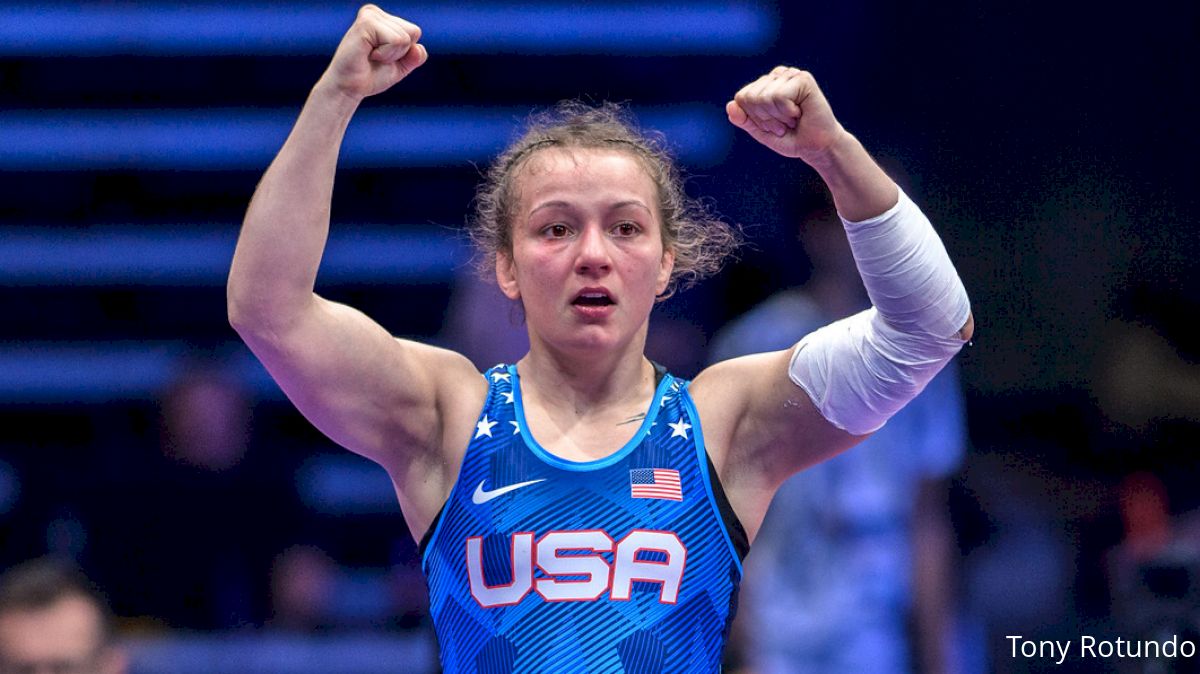 After an off-season filled with recruiting transfers and high school talent, McKendree may have just landed its biggest commitment yet. Emma Bruntil, a 2023 Senior World team member, is returning to her former school following a two-season absence from college wrestling.
Her post on Instagram was simple but effective: "Dear college wrestling...I'm back."
She also Tweeted: "Oh and while I'm at it, we're gonna win the team title this year. You can quote me on it."
Bruntil won NCWWC (NCAA) titles for McKendree in 2020 at 136 and 2021 at 143 and was part of national championship teams both seasons. She entered the transfer portal on November 22, 2021, but never returned to college. The Acme, Washinton, native trained full-time for domestic and international freestyle competitions and made the 2023 U.S. World team at 68 kilograms.
This move places McKendree squarely in the title hunt since many of the team's superstars haven't wrestled in college competition this season. Bruntil will presumably compete at 143 or 155 pounds for the college season, and she will be the favorite at either weight.