GLVC
Two-Time National Champ Enters Transfer Portal
Two-Time National Champ Enters Transfer Portal
Two-time national champion Emma Bruntil announced on Twitter that she has entered the transfer portal.
Nov 22, 2021
by Kyle Klingman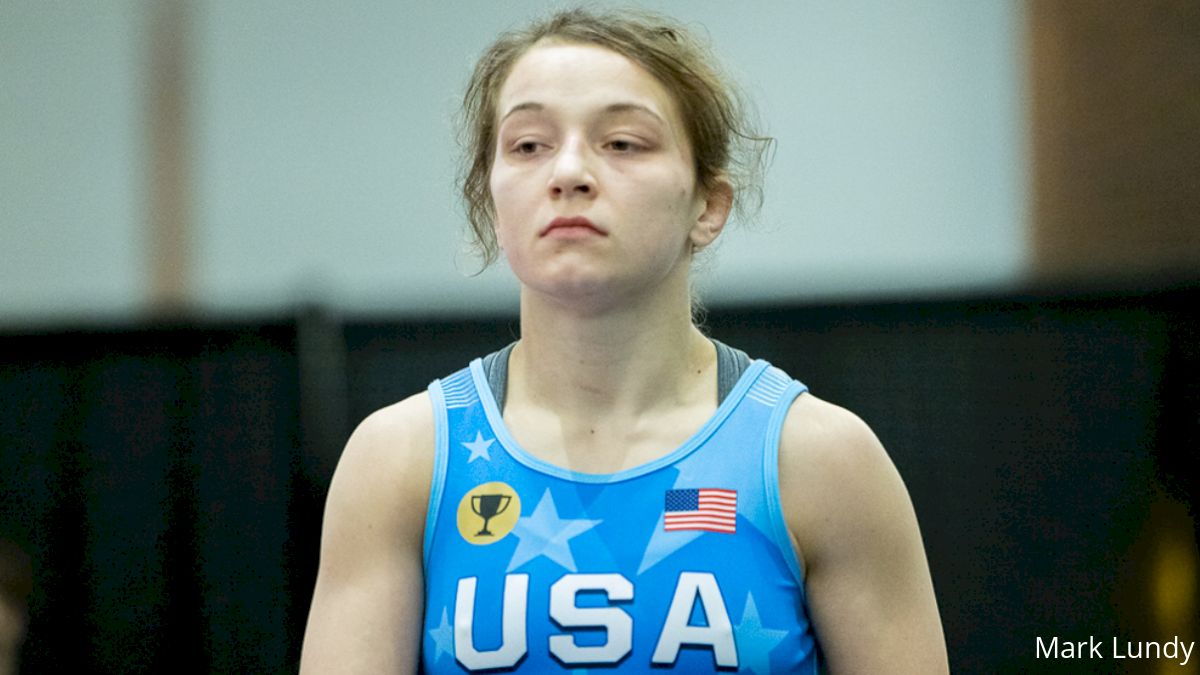 Emma Bruntil is on the move and there's no indication where she will land — for college at least. Bruntil was a national collegiate women's champion for McKendree in 2020 and 2021 and was ranked first at 143 pounds this season. She was also part of two straight team championships for the Bearcats.

Bruntil made the announcement on Twitter that she has entered the transfer portal.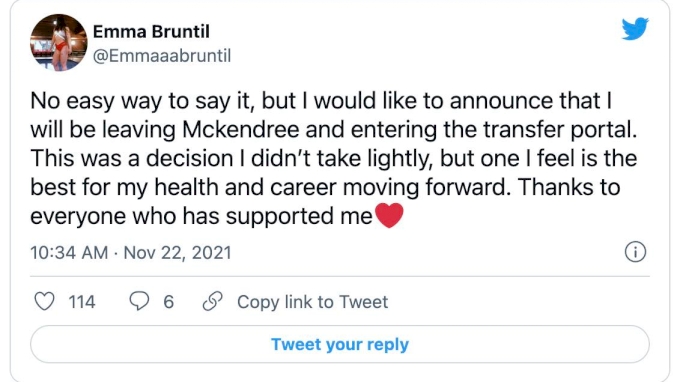 "It wasn't a fit for me anymore," Bruntil said. "I need to take care of myself and look for a place that's a long-term fit for me moving forward in my wrestling career.
"My phone blew up immediately (after the announcement). I think I've had 10 coaches reach out to me already. My plan is to go back to the OTC and then look around. I want to take my time with this decision. I want to find a place that's a fit for me through the 2028 Olympics.
"I don't wish anyone here any ill will. The hardest part was deciding if I wanted to leave my teammates because we are a really close team. Everyone is super supportive and rooting for each other. I know that they want the best for me."
She also mentioned that Iowa's new wrestling program led by new coach Clarissa Chun is an option moving forward.
"Iowa is definitely a possibility," Bruntil said. "I've worked with Chun a lot at the Olympic Training Center so I'm definitely looking."
Bruntil recently competed at the U23 World Championships and reached the 65-kilogram finals of the Senior World Team Trials this year.