2023 Final X - Newark
Women's Freestyle Final X 2023 Watch Guide
Women's Freestyle Final X 2023 Watch Guide
Here is everything you need to know about how to watch the women's freestyle competition at Final X, presented by Tezos.
Jun 6, 2023
by Kyle Klingman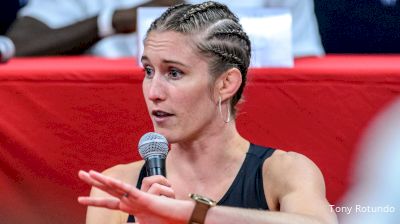 What Is Final X?
Final X, presented by Tezos, determines the 2023 U.S. Senior World Teams in all three Olympic disciplines: men's and women's freestyle and Greco-Roman. Final X is the last leg in the World Team Trials process.
There are 10 women's freestyle weight classes and X is the Roman numeral for 10; hence, the name Final X.
The winner of each best-of-three series represents the United States at the World Championships in Belgrade, Serbia, on September 16-24. A wrestler must win two matches against the same opponent to qualify for the World Championships.
How Do I Watch Final X?
Click this link.
What Is The Schedule?
Final X Competition Schedule - Saturday, June 10
*All times listed are Eastern Standard Time
12:00 pm - Doors Open
12:30 pm - True third matches
2:00 pm - Final X Round 1
6:00 pm - Final X Round 2 & Round 3 Where Applicable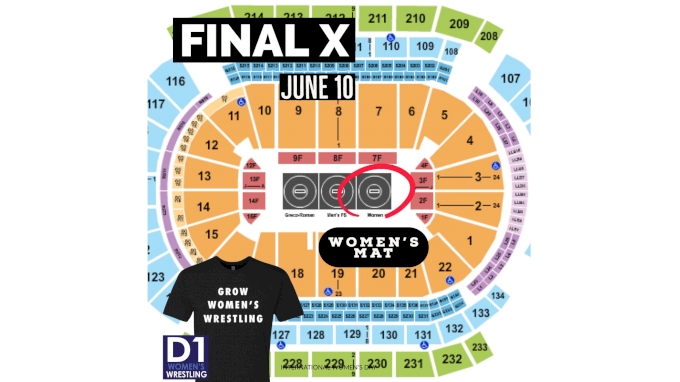 Who Is Competing At Final X?
Below is the complete match order along with links to previews for all 10 match-ups.
50 kg Women's Freestyle Preview: Audrey Jimenez vs Sarah Hildebrandt
53 kg Women's Freestyle Preview: Katie Gomez vs Dom Parrish
55 kg Women's Freestyle Preview: Alisha Howk vs Jacarra Winchester
57 kg Women's Freestyle Preview: Xochitl Mota-Pettis vs Helen Maroulis
59 kg Women's Freestyle Preview: Jennifer Page vs Michaela Beck
62 kg Women's Freestyle Preview: Adaugo Nwachukwu vs Kayla Miracle
65 kg Women's Freestyle Preview: Macey Kilty vs Mallory Velte
68 kg Women's Freestyle Preview: Emma Bruntil vs Forrest Molinari
72 kg Women's Freestyle Preview: Joye Levendusky vs Amit Elor
76 kg Women's Freestyle Preview: Kennedy Blades vs Adeline Gray
Where Do I Find Brackets?
Visit arena.flowrestling.org and scroll down to Final X. Here is a tutorial on how to find brackets.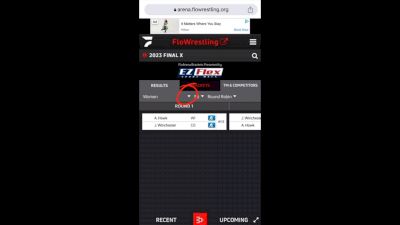 How Do I Set A Text Alert?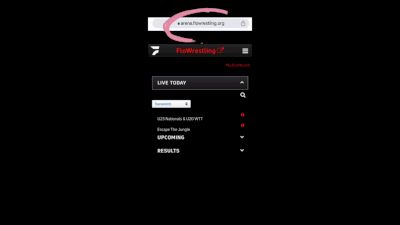 How Do I Watch A Replay Of The Event?
There are a couple of ways to watch replays of matches from the event. Visit flowrestling.org and click on the magnifying glass in the upper right-hand corner. Type Final X or the names of the competitors.
You can also click on the play icon on the Final X brackets when visiting arena.flowrestling.org
Who Made Last Year's World Team?
The United States placed second and had six medalists, including three golds, at the 2022 World Championships. Below is the 10-member World team. Eight of last year's World teamers are competing in Final X.
50 kg: Sarah Hildebrandt (bronze)
53 kg: Dom Parrish (gold)
55 kg: Jacarra Winchester (fifth)
57 kg: Helen Maroulis (silver)
59 kg: Abby Nette (10th)
62 kg: Kayla Miracle (silver)
65 kg: Mallory Velte (bronze)
68 kg: Tamyra Mensah-Stock (gold)
72 kg: Amit Elor (gold)
76 kg: Dymond Guilford (19th)
What U.S. women have won World and Olympic titles?
Twelve women have won titles at the World Championships or the Olympic Games. Helen Maroulis (2016) and Tamyra Mensah-Stock (2020) are the only two Americans to win Olympic gold medals. The first Women's Freestyle World Championships took place in 1987 and the United States participated for the first time in 1989.

The 2004 Athens Olympics was the first time that women's freestyle wrestling was included in the Olympic Programme. Our four-member Olympic team was Patricia Miranda (48 kg), Tela O'Donnell (55 kg), Sara McMann (63 kg), and Toccara Montgomery (72 kg).

Below is the complete list of U.S. World and Olympic champions.
Adeline Gray (6): 2012, 2014, 2015, 2018, 2019, 2021
Helen Maroulis (4): 2015, 2016, 2017, 2021
Tricia Saunders (4): 1992, 1996, 1998, 1999
Tamyra Mensah-Stock (3): 2019, 2020, 2022
Kristie Davis (2): 2000, 2003
Sandra Bacher (1): 1999
Iris Smith (1): 2005
Clarissa Chun (1): 2008
Elena Pirozhkova (1): 2012
Jacarra Winchester (1): 2019
Dominique Parrish (1): 2022
Amit Elor (1): 2022