2023 Final X - Newark
Final X Matchup: Joye Levendusky vs Amit Elor
Final X Matchup: Joye Levendusky vs Amit Elor
A preview of the match between Joye Levendusky and Amit Elor at Final X on Saturday, June 10.
May 15, 2023
by Kyle Klingman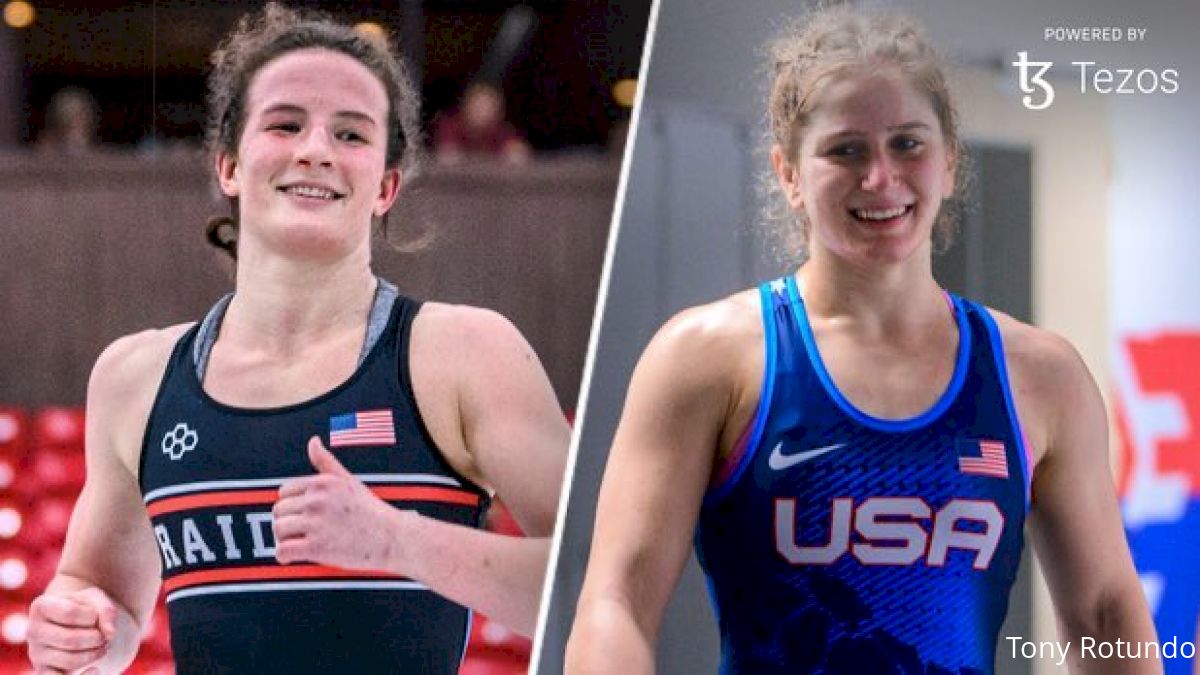 Final X, presented by Tezos, is Saturday, June 10 at Prudential Center in Newark, New Jersey, and will be streamed LIVE on FloWrestling. Final X determines the 2023 U.S. Senior World teams in all three Olympic disciplines: men's and women's freestyle and Greco-Roman.
Below is a women's freestyle preview of the 72-kilogram match between Joye Levendusky and Amit Elor.
Key Credentials
Joye Levendusky, 22
— 2023 US Open champion (72 kg)
— 2023 U23 National runner-up (76 kg)
— 2023 NAIA Championships runner-up for Southern Oregon (170 lbs)
— 2022 NCWWC (NCAA) runner-up for McKendree (170 lbs)
— 2021 NCWWC (NCAA) runner-up for McKendree (170 lbs)
— 2019 Simon Fraser International Open (3rd)
— Five-time All-American (7-4-2-2-2) from 2019-2023
— Only wrestler to All-American in three divisions (WCWA, NCWWC, NAIA)
— Three-time Fargo All-American (8-8-4)
Amit Elor, 19
— 2023 Pan-Am champion (72 kg)
— 2023 U20 World Team Trials champion (72 kg)
— 2022 U23 World Champion (72 kg)
— 2022 Senior World World champion (72 kg)
— 2022 U20 World Champion (72 kg)
— 2021 U20 World Champion (68 kg)
— 2021 U17 World champion (69 kg)
— 2019 U17 World bronze medalist (69 kg)
— Youngest American to win a Senior World title (18)
— Won three World titles (U20, U23, and Senior) in the same year
Match History
This is the first meeting between Levendusky and Elor.
How They Reached Final X
Levendusky reached Final X by winning this year's US Open. She entered as the two-seed and won 4-1 over Tiffani Baublitz (R16), 9-1 over Noelle Gaffney (quarters), fall over Nahiela Magee (semifinals), and 10-0 over Rose Cassioppi (finals).
Elor reached Final X as a returning 2022 World champion. She recently won a gold medal at the Pan-Am Championships.
What Can You Expect?
"Finally."
That's what Joye Levendusky said immediately after her recent US Open win in Las Vegas. She's likely referring to her college career where she was a five-time All-American and a three-time national finalist — but she never won a title.
Her finals opponents were Yelena Makoyed (2021 and 2022) and Dymond Guilford (2023). Both are part of the loaded 76 kg and both are still in contention to make this year's World team.
Levendusky finished second at the U23 National Championships at 76 kg (167 lbs) this year then moved down to 72 kg (158.5 lbs) for the US Open 10 days later. It was the first major title of her career.
Elor is only 19 but she is the veteran in this match-up. The Walnut Creek, California, native is the first American to win three World titles in the same year (U20, U23, and Senior) and, at the age of 18, the youngest American to win a Senior World title.
The first period of Levendusky's match against Guilford in the 2023 NAIA Championship finals is the formula for her to stay competitive against Elor. Levendusky was only down 1-0 at the break but stayed fundamentally sound and didn't shoot often. Guilford won by fall in the second when she got to double underhooks and tossed Levendusky to her back.
Unfortunately for Levendusky, Elor is exceptional from an underhook. Her World Championship runs were all about controlling the ties and controlling the center. She typically stuffs any errant shot and will score on a go-behind. And she can transition to a lace or a gut.
Levendusky has a diverse range of attacks from her feet — and she has crafty defense. She has a slide-by, an ankle pick, a knee tap, and is an effective scrambler. That might come in handy if she gets into a jam.
The blueprint to victory is simple for each.
Elor needs to push the pace and keep the match in close quarters.
Levendusky needs to wrestle from space and finish shots quickly. Getting over-extending against Elor will be a mistake every time.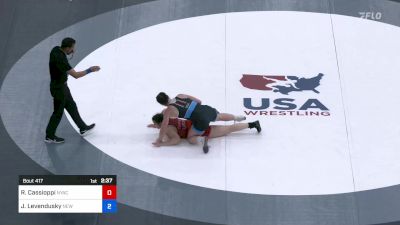 Unlock this video, live events, and more with a subscription!
Get Started
Already a subscriber? Log In
Watch Joye Levendusky's US Open finals win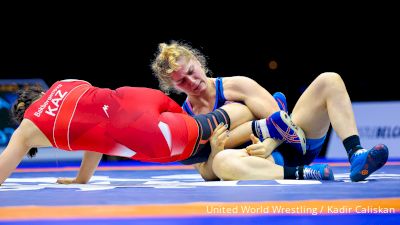 Watch highlights from Amit Elor's Senior gold medal finals
Final X is the Beat the Streets New York Benefit
It is the second straight year Final X will serve as the Beat the Streets New York Annual Benefit. This year's event will be the 13th BTSNY Annual Benefit. These unique and electrifying annual events help BTSNY raise more than $1 million each year to support local youth wrestling programs which empower young people in New York City. The BTSNY Annual Benefit after-party will follow the conclusion of Final X. Benefit tickets and sponsorship packages (Final X plus exclusive after-party celebration access), that also provide the best wrestling-event seats, are available at give.btsny.org/beatthestreetsbenefit2023. For more information on ticket packages, email Katrin Pokalyukhin at katrin@btsny.org. Event-only tickets for Final X without access to the BTSNY after-party celebration are available on Ticketmaster.