2023 US Open Wrestling Championships
US Open Wrestling Previews And Predictions for U20
US Open Wrestling Previews And Predictions for U20
An extensive preview and predictions of all 10 weights at U20 US Open Wrestling Nationals in Las Vegas this weekend.
Apr 25, 2023
by JD Rader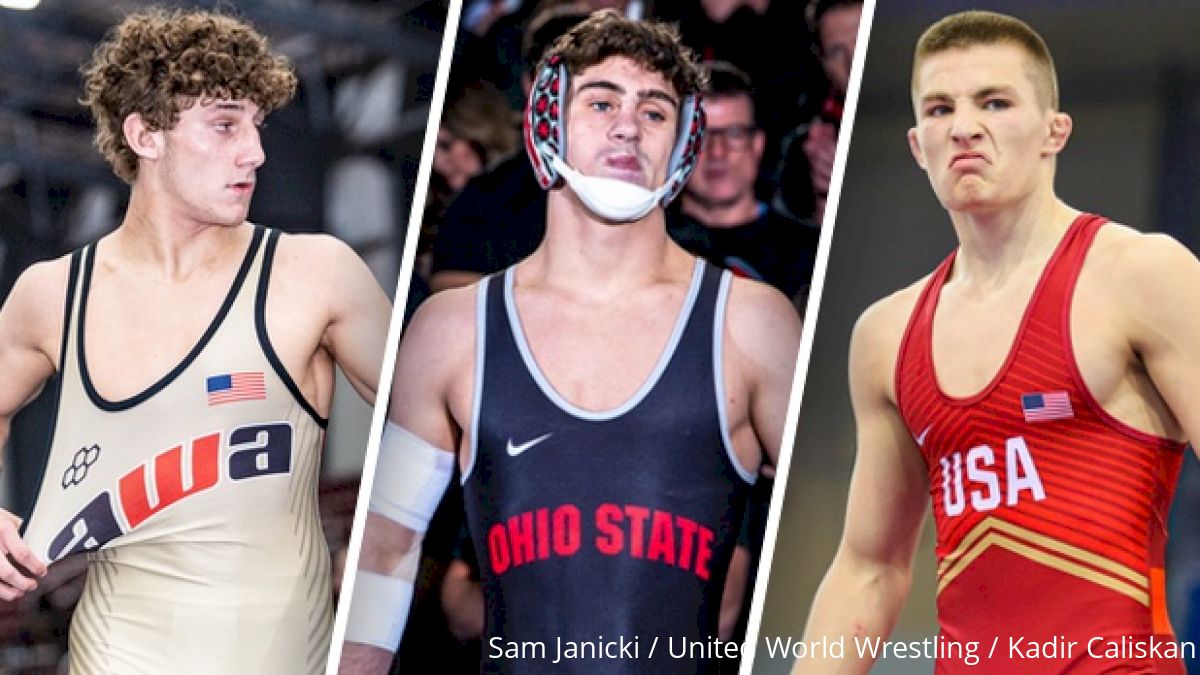 U20 Nationals (formerly known as UWW Junior Nationals) is one of my favorite age-level tournaments every year. The top high school upperclassmen get to test themselves against the best first or second-year college guys who are often hungry to compete coming out of redshirt. It's the first step in making the Junior World Team as the winner of this event will earn an automatic berth to the best-of-three wrestle-off series against the World Team Trials challenge tournament champion in June.
A reminder that USA Wrestling's new performance index (PIN) Rates will be used for seeding. You can find more information on that HERE.
You can find the full registration list HERE.
57 kg
Contenders
Jore Volk and Troy Spratley are the two top dogs at this weight. The two met in the finals of the 2022 WTT with Volk winning the series two matches to one.
Watch the highlights from Volk and Spratley's three match series below.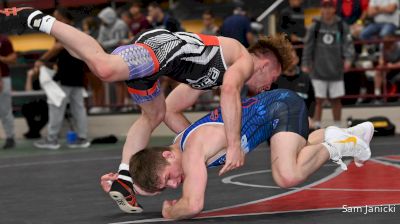 Unlock this video, live events, and more with a subscription!
Get Started
Already a subscriber? Log In
Before the two met in the World Team Trials, Spratley actually won the Open. Volk was forced to injury default out suffering an injury in the quarters, in a match where he still defeated Richie Figueroa.
Jacob Van Dee (Nebraska), Christian Forbes (Oklahoma), Nicolar Rivera (Wisconsin), and Spencer Moore (North Carolina) are the other top college freshmen in the mix. Of these three Jacob Van Dee has been the least active in freestyle throughout his career with his last national level freestyle tournament occurring at Fargo 2019 where he went 3-2. Spencer Moore is the most credentialed in freestyle having a Cadet World Team.
Alan Koehler, Vinny Kilkeary, and Adrian Meza are the top high schoolers to watch. A product of Pinnacle, you know Koehler is going to come ready to a freestyle tournament. Kilkeary is an electric factory with high move and point-scoring potential. Meza is coming off of a huge win over Luke Lilledahl at Journeymen World Classic.
Other Names To Watch
Blake Gioimo
Prediction: Volk over Spratley
---
61 kg
Contenders
Emilio Ysaguirre, Jr.
Ohio State freshman Nic Bouzakis is the odds-on-favorite to win 61 kg, but with this many landmines in the field, it won't be easy. He was able to do it last year, beating teammate Jesse Mendez in the finals. He would go on to do the same at WTT and compete at the World Championships.
It will be interesting to see Zeke Seltzer with a year in the Missouri room under his belt. He was the #25 overall commit coming out of high school in 2022. Bouzakis has gotten the better of Seltzer in the past winning by pin at Super 32 and 10-0 at Fargo.
Emilio Ysaguirre made some noise this year when he upset Brock Hardy late in the season. Before he was upsetting guys in college, he actually upset Nic Bouzakis in the 2021 Fargo quarterfinals.
Cael Hughes (132) and Nasir Bailey (138) are both high school seniors ranked #1 at their weights with a legit shot at winning. In fact, Bailey won the 2021 Fargo bracket that included Mendez. After beating Seltzer in the semis, Bailey took out Ysaguirre in the finals.
Committed to Oklahoma, Zan Fugitt is another senior to watch. Kyler Larkin, a junior, and Dalton Perry, a sophomore, might still be a bit too young to win this weight, but I expect them to perform well.
Other Names To Watch
Prediction: Bouzakis over Bailey
---
65 kg
Contenders
65 kg got a lot more interesting with the addition of Jesse Mendez, who was originally registered for Senior 61 kg. Does this mean Mendez is planning to move up to 141? How will he perform with the couple of extra pounds? These are questions we will hopefully get the answers to. I think Mendez is still the favorite. He took 6th place this year as a true freshman and freestyle is his better style. That being said, Vince Cornella won this weight last year, beat Carter Young in the WTT finals, and went on to wrestle for a medal at Worlds.
Kannon Webster, Koy Buesgens, Tyler Kasak, and Greyson Clark are all top-four at their high school weights whil Pierson Manville is #8. All of these guys have a lot of freestyle experience, but there are three that stand out a bit. Kasak won U17 World silver last year, Webster has won Fargo multiple times, and Buesgens trains at Pinnacle.
Other Names To Watch
Jaxon Joy, Ohio
Prediction: Mendez over Cornella
---
70 kg
Contenders
#1 (152) Beau Mantanona, California
#2 (152) Nicco Ruiz, California
#4 (160) William Henckel, Connecticut
This is the weight I'm most excited about. Unfortunately, it sounds like Cody Chittum won't be competing. A Chittum - Shapiro match will be among the most highly anticipated matches at WTT in Ohio.
There will still be more than enough talent in Las Vegas. Shapiro is currently the #1 overall wrestler in the class of 2023. He's forgoing his senior year of high school wrestling and has been living and training in Ithaca with Cornell. Like many, Yianni has high expectations.
Meyer is going to be in the mix for an NCAA title next year, book it https://t.co/bZgFQtKban

— Yianni Diakomihalis (@YianniD_LGR) March 19, 2023
Beau Mantanona (#1 at 152), Nicco Ruiz (#2 at 152), and William Henckel (#4 at 160) are all top five high schoolers at their weight who will be in the mix. Mantanoa (#15) and Ruiz (#14) are also top 15 overall in the class of 2023 while Henckel is #12 in the class of 2025.
College freshmen Jackson Arrington, Daniel Cardenas, and Paniro Johnson might want to put an end to all the high schooler talk. All three were NCAA qualifiers this year. While Johnson might have had the best regular season, Arrington and Cardenas both made the round of 12 while Johnson went 1-2. Johnson made the finals of this tournament last year but fell to Mitchell Mesenbrink in dramatic comeback fashion.
Other Names To Watch
Prediction: Shapiro over Johnson
---
74 kg
Contenders
Can high school junior Joe Sealey run with the big dogs yet? His U17 World gold medal last year would suggest he is. There's a good chance we get to see a future teammate battle between Sealey and new Penn State transfer Mitchell Mesenbrink. With Mesenbrink's age, accolades (2022 Junior World silver), and considering he's been training solely freestyle and competing in the senior circuit for the better part of half a year, I would say he's a heavy favorite to defeat Sealey and win the weight.
Seeing Manny Rojas at 74 kg is interesting. He competed most of his redshirt year at 174 before dropping down to 165 for the Last Chance Open. With David Carr still occupying the 165 lb starting spot for the Cyclones, one would think he would try his hand at 174 and 79 kg. Hunter Garvin will likely be Stanford's 165 lb starter next season with Shane Griffith hitting the portal. At the same time, Aiden Riggins, although talented, might be sidelined with Patrick Kennedy and Nelson Brands returning.
Other Names To Watch
Prediction: Messenbrink over Sealey
---
79 kg
Contenders
MJ Gaitan
While most of the weights leading up to 79 kg have been heavy with college freshmen' talent, this weight is all about the high school seniors. Iowa State's MJ Gaitan is the lone standout college freshman, but I would say Rocco Welsh is the favorite to win. Rocco Welsh - Josh Barr has become one of the best high school rivalries in recent years. Barr won round one at Fargo 2022. Welsh avenged the loss at Who's Number One and then took the series lead with another win at the 2023 Pittsburgh Wrestling Classic.
Watch Rocco Welsh and Josh Barr's most recent match below.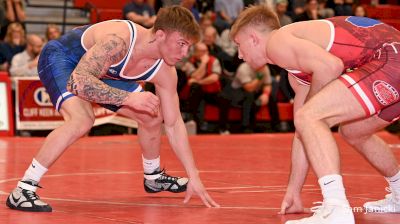 Unlock this video, live events, and more with a subscription!
Get Started
Already a subscriber? Log In
Gabe Arnold will be coming down from his high school weight of 182. He defeated Welsh at 2021 Who's Number One before falling to him the Powerade finals several months later. #4 at 170, Lorenzo Norman, an Oklahoma commit, will also be in the mix and looking to avenge his 4-2 loss to Welsh at the Journeymen World Classic a couple of weeks ago.
Other Names To Watch
Prediction: Arnold over Welsh
---
86 kg
Contenders
TJ Sttewart
Talk about a loaded weight class. I really have no idea how 86 kg is going to play out. In year two at Nebraska and a national qualifier this year, Linny Pinto is the name most familiar to college fans. However, not only is Pinto prone to up and down performances, there are four true freshmen and four really talented high school kids that I could see winning this bracket.
Bennett Berge fell to Brian Soldano (and Wyatt Voelker on the backside) at this tournament last year before coming back at WTT to win. That ignited something in him and he ended up bringing home silver from the World Championships.
Clayton Whiting probably had the best redshirt year of the lot with a win over Berge.
Watch Whiting defeat Berge at the UNI Open below.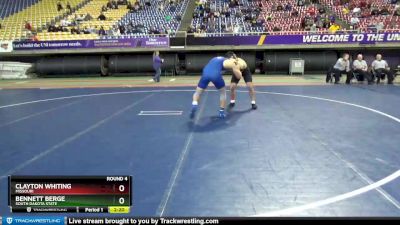 Unlock this video, live events, and more with a subscription!
Get Started
Already a subscriber? Log In
Michigan's Rylan Rogers and Ohio State's Seth Shumate are two more freshmen to keep an eye on. Both are Fargo finalists.
With Max McEnelly coming down from 195 lbs, we could get a #1 vs #1 match up with Brayden Thompson. In January Thompson moved from Illinois to Stillwater, Oklahoma where he will be going to college next year. It will be interesting to see if that has any effect on Thompson's performance. He already was Fargo and Who's Number One titles and has competed at the senior level.
Other Names To Watch
Prediction: Whiting over Thompson
---
92 kg
Contenders
Mac Stout had an unfortunate end to his redshirt year, suffering an injury at the Edinboro Open. Prior to that, he won the Clarion Open and went 4-2 at Midlands. He's the most senior of the contenders, but having only competed at Fargo once, the other three are much more experienced in freestyle. Gavin Nelson is the most experienced as a Cadet World Team member, but there is likely some familiarity with Pinnacle club teammate Joey Novak. Cole Mirasola looked great at Elite 8 Duals.
Other Names To Watch
Damion Schunke, South Dakota
Hunter Sonnenberg, Washington
Prediction: Stout over Mirasola
---
97 kg
Contenders
With only 20 entries so far, 97 kg is the smallest weight of the tournament. And, although probably not the most loaded weight in terms of past credentials, the 97 kg semis and finals will be excellent. Noah Pettigrew has been a staple on the national level since he won Cadet Fargo in 2018. This will be the first time we get a look at him since starting his college career at North Carolina a year ago.
Sawyer Bartelt and Camden McDanel are the two high school kids I'm most excited to watch. Bartelt is a Florida native committed to Iowa State and McDanel an Ohio native committed to Nebraska.
Other Names To Watch
Prediction: Bartelt over Pettigrew
---
125 kg
Contenders
I'm very intrigued by the return of Christian Carroll. His only national competition since 2021 Super 32 was U20 Greco WTT last year, which was at 97 kg. His been training in Stillwater, Oklahoma for a couple of months now. If he comes in shape and the best version of himself, he will be problems.
Nathan Taylor had a breakout 2nd year at Lehigh, beating Yaraslau Slavikouski and making the EIWA finals. A highly touted prospect in 2022 who competed at Who's Number One, Chase Horne had a decent redshirt year going 17-5.
High schoolers Daniel Herrera and Dmarian Lopez have a very real shot at winning this weight. Herrera has won back-to-back both California state and Doc B titles while Lopez is ranked #7 in the country.
Other Names To Watch
Prediction: Carroll over Herrera