2023 NCAA Championships Watch Party
2023 NCAA Wrestling Championships Match Notes: Quarterfinals
2023 NCAA Wrestling Championships Match Notes: Quarterfinals
A live blog of the 2023 NCAA D1 Wrestling Championships updated in real time live from Tulsa, Oklahoma.
Mar 17, 2023
by Andrew Spey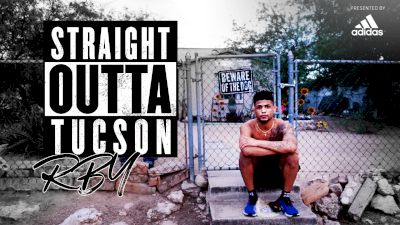 The 2023 NCAA Wrestling Championships continue from Tulsa, Oklahoma, and do does the blog! Follow all the action with this, a live blog curated specifically for you, the wise and sagacious wrestling fan.
This is the start of one of the most wonderful days of the year. Quarterfinals in the morning, semifinals and the bloodround at night (and hopefully the celebrated dogbone configuration).
2023 NCAA Live Blogs: First Round |.Second Round | Semis & Bloodround | Medal Round | Finals
The mood right now in Tulsa is exceedingly hype.
FWIW the vibes in the BOK Center are immaculate rn.

— Andrew Spey (@SpeyWrestle) March 17, 2023
Quarterfinals are about to begin! And if you prefer just to catch up on the results, that's no problem, I won't take offense, you can get that info by following this link right here.
125 Pounds
Spencer Lee is a man on a mission. The #1 seed and 3X NCAA champ gets a quick takedown and early four nearfall, as is his want. It's 10-0 after 3 minutes of wrestling. Anthony Noto isn't backing down from a challenge though. Lee takes bottom in the second and Noto gets four nearfall and takes a ton of riding time off the clock before Spencer escapes to make it 11-4. Noto takes top in the third and nearly gets a turn before inducing a stall call on Spencer. Lee eventually escapes and gets a takedown before the buzzer for a 14-4 major. Got interesting but Lee would not be denied.
Princeton's Pat Glory is also on a mission to get back to the NCAA finals and reverse last year's result, a loss to Spencer. He has to get past a 2021 NCAA finalist in the quarters to do that, which is insane, as Brandon Courtney of ASU is his opponent. They trade takedown but Glory had the riding time point and that was the difference.
Suprise quarterfinalist VT freshman Eddie Ventresca pushed #3 seed and #3 ranked Liam Cronin of Nebraska to the brink, but the Orange County, California native got the clutch sudden victory takedown and is an All-American for the first time in his career, in this last season of eligibility.
WVU's Killian Cardinale and Purdue's Matt Ramos were in an insane back-and-forth bout with many lead changes, but Ramos emerged on top after a frantic scramble for a reversal and two go-ahead points for the 7-6 victory. That means Purdue Head Coach, in his ninth year as head coach of Boilermakers, is guaranteed his first All-American. Congrats to Coach Ersland and Matt Ramos!
Notable Consolation Results
Minnesota's Pat McKee, who lives for the wrestlebacks, defeats last year's fourth-placer Michael DeAugustino of Northwestern, 7-2.
133 Pounds
Vito Arujau of Cornell is a U17 and U20 world silver medalist but is now trailing Sam Latona of Virginia Tech by way of Alabama 4-2. Now Vito is wrestling extra mad and storms back to make it 5-4 at the end of the first. Latona was in it until the final seconds but Vito will be a three-time All-American with an 8-5 win!
Daton Fix continues his quest to break his streak of three NCAA runneup finishes in a row in the arena closest to his hometown of Sand Springs, Oklahoma. He and Lucas Byrd of Illinois are scoreless after a period. A very tight bout ends 3-2 in favor of Fix thanks to a riding time point. A late stall call on Daton made things very interesting. Fix is a four-time AA.
ASU's Michael McGee gets the first takedown on NC State's Kai Orine but the Missouri native Wolfpacker is keeping it close. It's 2-2 late in the second -- make that 4-2 as McGee gets another takedown. McGee keeps his foot on the gas and wins 8-2. McGee is a three-time AA.
Roman Bravo-Young looking for title #3 against Minnesota's Nagao. RBY leads 2-1 late and has riding time nearly locked up. Nagao wrestled valiantly but RBY is too slick and too strong and wins 4-1. RBY will be a four-time AA.
The four 133lb semifinalist have 14 All-American medals between them.
Notable Consolation Results
Ohio State true freshman Jesse Mendez continues his podium quest with a win over Zaccone of Campbell.
141 Pounds
Of the eight quarterfinalists, only Cole Matthews and Real Woods have earned an All-American medal before.
A Pennsylvania battle as PSU's Beau Bartlett squares off against Pitt's Cole Matthews. Cole is from Greenville, PA, while Bartlett is from Tempe, Arizona but did his high school wrestling at Wyoming Seminary in Kingston, PA. A 1-1 score sends these two to OT. Bartlett waits for the literal final seconds to make his move, converting a single leg as time runs out for the match winning, AA-clinching takedown in sudden victory. Matthews and his corner challenge but to no avail. Bartlett is an AA for the first time in his career (and doesn't succumb to the media jinx after I put him as the cover pic to this blog) and PSU gets their second semifinalist.
New Mexico's Real Woods has an early lead over Allan Hart of Missouri. It's 6-0 in the third as the Hawkeye Woods is getting close to his his second AA medal. Woods cruises to a major 9-0.
Greeley Colorado's own Andrew Alirez gets the first two takedowns over Canadian world team member Lachlan McNeil and leads 4-2. Both Alirez and McNeil are from UNCs, Alirez of Northern Colorado and McNeil of North Carolina. Alirez will get it done for his first All-American honor ever. Also the first for Bears' head coach Troy Nickerson, and the first Northern Colorado top 8 placer since Justin Gaethje in 2010, who placed 7th at 157.
Nebraska, Brock Hardy has a 5-0 lead in the first over Purdue's Parker Filius. Both wrestlers are from Big Sky country, as Hardy is from Utah and Filius is from Montana. Hardy will take it and earn an AA medal in his first NCAA tournament! The Husker fans let out a Go Big Red cheer for their second semifinalist.
Notable Consolation Results
Down 7-1 with less than 20 seconds to go in the match and Iowa State's Casey Swiderski hits a cement mixer and pins Cornell's Vince Cornella. And
149 Pounds
Cornell's 2022 World Silver Medalist (the first world or Olympic at Yianni's weight since 2006), continues his quest to join fellow Cornellian Kyle Dake in the four-time NCAA champ club against Max Murin, who is attempting to break his streak of three bloodround finishes. Yianni gets two takedowns in the first but Murin escapes twice and then escpaed in the second to eep it to 4-3. Until another takedown makes it 6-3 for Yianni. Murin made the Cornell fans a sccare, securing a late takedown and then nearly getting nearfall but Yianni survives and advances to the semifinals for the fourth consecutive tournament for the Hilton, NY native.
Yahya Thomas of Northwestern is attempting to give Wildcat fans some much needed cheer, unfortunately, his quarterfinal opponent is Ohio State's Sammy Sasso, who has beaten Thomas all five times the Big Ten rivals have wrestlers in college. The last match did, however, go to overtime.
#20 seed Graham Rooks of Indiana, who beat #4 seed Caleb Henson to make the quarters, leads 7-3 over Penn State's Shayne Van Ness the #12 seed, who upset #5 seed Paniro Johnson to get to the quarters. Van Ness gets a feet to back from neutral for two and four, dragging a toe to stay in bounds, and he takes the lead 9-7. Move is confirmed on review and SVN gets the rideout to complete the comeback victory for a 10-7 win! First AA for Van Ness who joins RBY and Barlett in the semis.
#3 ranked Kyle Parco of Arizona State takes out #8 ranked Brock Mauller of Missouri in workmanlike manner to win the battle of two, two-time All-Americans.
Notable Consolation Results
Austin Gomez of Wisconsin continues his quest for the podium, winning another entertaining bout, this time over Kellyn March of NDSU, 9-1. He'll have Michigan's Chance Lamer and then Max Murin of Iowa in the bloodround if he wins.
157 Pounds
#1 seeded and ranked Austin O'Connor of UNC takes on Michigan's #8 seed and #9 ranked Will Lewan. I joked about Lewan being in a low-scoring bout last round and it was a 7-5 match. Will Lewan and AOC prove me wrong again? Will it be egg on Spey's face after the quarters as well? We shall see! This bout was all AOC, who is very much wrestling in NCAA championship form, which makes sense since he's a 2021 149lb champ, wins handily 10-2, securing his fourth All-American honor.
Bryce Andonian goes ham off the whistle and has PSU's Haines fighting off his back in the first. A pinfall looked imminent and was strongly encouraged from the Hawkeye fans sitting near me, but Haines kept one blade off the mat and the Hokie Andonian had to settle for a 6-0 lead. But now Haines comes storming back. Several big takedowns, in which Andonian was up in the air off doubles, and Andonian is on bottom with the score tied in the third. Haines muscles up a turn, and Andonian is spent. Haines with the fall and the Penn State fans make their presence felt. Nittany Lions go four for four in their first four quarterfinal bouts.
#3 Peyton Robb of Nebraska has an early 4-1 lead over Stanford's Daniel Cardenas. Robb using his considerable horsepower to secure two takedowns. Cardenas battles back to make it interesting but Robb wins 6-4 and is an All-American for the second year in a row, this time doing it the easy way, and not primarily through the wrestlebacks as he did in 2022.
Lehigh's Josh Humphreys and Jared Franek of North Dakota State are in a 0-0 bout in the second. Both wrestlers, the #5 and #4 seed respectively, have reache the round of 12 twice before and both have yet to earn an All-American medal. Humphreys gets the first takedown in the second and then throws his hellacious boots in to get the rideout. A reversal makes it 4-0. Escape by Franek in short time but Humphreys evades Franek and a riding time point makes it a 5-1 victory. Lehigh gets an AA and Humphreys is guaranteed a medal for the first time in his final year of eligibility.
Notable Consolation Results
Iowa State's #25 seed Jason Kraisser pins Oklahoma State's #10 seed Kaden Gfeller in the first period. Gfeller had beaten his Big 12 rival in their two previous meetings this season. This ends Gfeller's collegiate career without an AA medal.
165 Pounds
#1 David Carr vs #11 Shane Griffith. Just two NCAA champs going at it in the quarters, no big deal. It's as tight as it gets through six minutes, Carr leads 1-0 and is riding. Griffith gets out late to knot up the score but Carr has over a minute of RT. Griffith shoots in and nearly has a takedown but time expires before he got earn the two. Or did it? Stanford challenges. The no-takedown is confirmed, Carr wins with RT 2-1, and the Cyclone stays undefeated on the season.
#2 Keegan O'Toole, the third former national champ in this insane bracket, has a 2-1 lead early over Ohio State's Carson Kharchla. O'Toole unleashing fury on last year's 7th placer Kharchla. He's got 6 takedowns now and leads 12-3 in the second. It's a major for KOT who looks like he's finding his groove.
Michigan State's unranked but honorably mentioned Caleb Fish is trying to continue his Cinderella run, but it's not going to be easy with Princeton's #4 ranked and 2022 NCAA runner-up Quincy Monday as an opponent. Monday leads 4-1 at the end of the first after hitting a textbook blast double in short time. Monday wins 10-4. Fish got a takedown late but otherwise it was all Quincy.
Michigan's Cam Amine is trying to beat his Big Ten rival DJ Hamiti of Wisconsin for the third time in a row. The Wolverine won in the regular season and in the 2021-22 season. And a late third period takedown is the difference maker for Amine, as he wins again 3-2 and secured himself a third All-American honor.
Amine vs O'Toole and Carr vs Monday. Quite a pair of semifinal bouts we'll get to see tonight!
Notable Consolation Results
Julian Ramirez of Cornell needed every ounce of strength to hold off Danny Braunagel of Illinois, winning 17-15 in a wild bout.
174 Pounds
This weight class went all chalk on the championship side except for #11 seed Nelson Brands of Iowa beating #6 seed Ethan Smith of Ohio State in the round of 16. Brands will be looking for his first All-American honors. To guarantee a placement in this round he'll have to beat Mekhi Lewis of Virginia Tech, a two-time All-American and 2019 NCAA champion. Lewis has a 1-0 lead late in the third and is still riding Nelson. Riding time is secured. And Mekhi Lewis is into the semis with a 2-0 victory!
Cornell's Chris Foca secures a spectacular first period fall over Oklahoma State's Dustin Plott. The New Jersey Native Cornellian stuck last year's sixth-placer from Tuttle, OK to guarantee Foca his first All-American honor.
Carter Starocci is gunning for his third Straight All-American honor. Quick team score update: Penn State is going to win their 11th team title and the 10th of the Sanderson Era. Bartlett, Van Ness and Haines all but wrapped up the trophy already. But we can still enjoy the many individual performances this tournament has to offer! Starocci leads Minnesota's Bailee O'Reilly 5-2 late in the third. And that's the final, 5-2 win for Starocci and Penn State have their fifth semifinalist
And Nebraska continues to quietly have an excellent tournament, as Mikey Labriola takes his sterling record and adds another victory, taking out Mizzou's Peyton Mocco 4-3 and securing a fourth All-American honor for the man from Nebraska by way of the Lehigh Valley in Pennsylvania.
Notable Consolation Results
Utah Valley's Demetrius Romero was down 6-0 when he flipped the script and pinned John Worthing of Clarion. Romero is the last remaining active collegiate wrestler from the lamentably shuttered Boise State wrestling program.
184 Pounds
#1 ranked but #3 seed (due to a loss to Marcus Coleman last December) Aaron Brooks has a rematch with #5 Kaleb Romero, who Brooks majored at the Big Ten Championships two weeks ago. Brooks wins this time by a more modest 4-1 victory this time around. And Penn State has yet another semifinalist! Third straight trip to the semis for Brooks.
NC State's Trent Hidlay has a rematch with Virginia Tech's Hunter Bolen. Hidlay beat Bolen in sudden victory in the regular season. Hidlay has a 2-0 lead with riding time locked up, and it looks like Hidlay is going to be a three-time All-American. It's a 5-2 official victory for the Wolfpack!
#1 seed Parker Keckeisen (because the NWCA All-Star Classic matches are not factored into seeds, thus Brooks victory over him at that event was not accounted for when seeds were doled out) has Minnesota's Isaiah Salazar. Close score but no doubt about that one. Keckeisen is on to the semis and the lore of 184lb U continues! Three straight All-American honors for Keck!
ISU's #5 seed Marcus Coleman has a rematch wth #4 seed Trey Munoz of Oregon State. Munoz beat Coleman earlier this season but Coleman got the win when these two tussled in the 2021-22 season. The 1-1 logjam is broken by a late takedown for Munoz, and Oregon State secures their first semifinalist of the tournament!
Notable Consolation Results
Rutger's Brian Soldano, who is an absolute madman, casually gives up two sets of nearfall points, almost getting pinned both times, before rolling Pittsburgh's Reece Heller through with a headlock and picking up his second fall of the tournament. Soldano wrestles like a complete psychopath and it is glorious.
197 Pounds
This weight, which has been chaos all year, returned to relative equanimity at the tournament. There have been a couple of mild upsets but nothing like the regular season.
#1 seed, undefeated on the season Nino Bonaccrosi of Pitt get the first takedown on Nebraska's Silas Allred, who is having a breakout season for the Huskers. Allred was in the match to the final seconds but NeenBon is your winner and he is a All-American again after losing in the bloodround last year and and in 2019. He was an NCAA finalist in 2021.
#3 seed Rocky Elam of Missouri is looking to become a three-time All-American in three tournaments. he has a 2-0 lead over Maryland's Jaxon Smith, who had one of the few upsets of last round at 197 when he beat #6 seed Isaac Trumble of NS State. Smith left it all on the mat but Rocky is wrestling really well right now, and just may be the favorite going into the semis. He wins by decision and a three-time medalist.
Bernie Truax of Cal Poly and Tanner Sloan of South Dakota State each got takedowns in the first. The score is 3-3 going into the second. The battle continues after two more periods. 4-4 we go to OT! Sloan on a shot. He finishes. Tanner Sloan is an All-American! This is his fourth time qualifying for the NCAAs. He made the round of 12 in 2021 and won a silver medal for the USA at the U23 Worlds in 2022. This happened after Laird's win and everything I said about Rider in the next paragraph also pertains to SDSU. Incredible performance.
Illinois' Zac Braunagel and Rider's Ethan Laird in a battle. It's 1-0 Braunagel to start the third. Both wrestlers looking for their first podium placement at the fourth NCAAs they've qualified for. Both have made the bloodround before as well. It's now 1-1 with the escape for Laird. Make it 3-1 as Laird gets a TD. Escape Zac and its 3-2. 20 seconds to go. Braunagel charges ahead, in on a leg, Laird scrambling. Laird kicks a leg over, did Braunagel have it? Time runs out, no takedown! Illinois immediately throws the brick. Rider's coach Hangey is celebrating, he's confident. Let's see what the officials say. No takedown. Ethan Laird is an All-American! It's unreal how many AAs a school like Rider produces. A testament to the program, coaches, athletes and admins in Lawrenceville, NJ.
Notable Consolation Results
Last year's NCAA 197lb finalists, Jacob Warner of Iowa and Max Dean of Penn State both win, keeping their All-American hopes alive, though they both have to win two more matches in a row to make that a reality.
285 Pounds
#2 seed Wyatt Hendrickson of Air Force and #10 seed Zach Elam of Missouri get the heavies going with some early fireworks. Elam had Hendrickson on his back in the first, only to be rolled and then have to fight on his own back. That made it 6-6 after less than two minutes of wrestling. 8-6 now Elam leads in the second. Hendrickson battles back to make it 9-8 in the third. Now back points for Wyatt. And he'll break the 20-year-long curse for the Falcon. He's an All-American, the first for Air Force since Kevin Hoy in 2003, who took 2nd, also at 285. The entire arena applauds out of respect.
Mason Parris wanted to get in on the fun, putting Big Ten rival Lucas Davison on his back in the first. Parris is a Michigan man by way of Indiana and looking for a second trip to the NCAA finals. No doubt about this one, Parris is on a mission and majors Davison 10-1. He looks every bit the favorite right now.
Iowa Tony Cassioppi and Arizona State's Cohlton Schultz are locked in a 1-1 battle. Both wrestlers are two-time All-Americans already. Cassioppi gets the takedown in sudden victory, and the Iowa fans are on their feet. Big Cass in the semis vs Parris.
And Penn State's Greg Kerkvliet goes about his business, beating two-time All-American Trent Hillger of Wisconsin to give Penn State their seventh semifinalist. The engravers can start work on that first place trophy. If Kerkvliet wants an individual title to go with it, he'll need to get by Hendrickson in the semis.
That puts another round of NCAAs in the books. It goes by fast, savor the moments imo!
Going to take a break, grab a snack, maybe proofread (tho maybe not!) and prepare for the best night of college wrestling. Semifinals and the bloodround on the celebrated dogbone configuration!