2023 NCAA Championships Watch Party
2023 NCAA Wrestling Championships Match Notes: Finals
2023 NCAA Wrestling Championships Match Notes: Finals
A live blog of the 2023 NCAA D1 Wrestling Championships updated in real time live from Tulsa, Oklahoma.
Mar 18, 2023
by Andrew Spey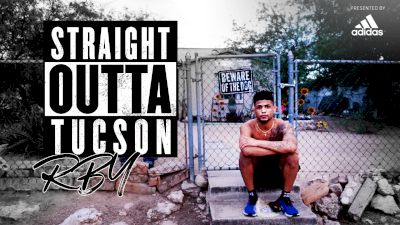 Just ten matches left in the 2022-23 NCAA D1 wrestling season, and I'm here in Tulsa, Oklahoma to live blog them for you from inside the BOK Center!
We're starting at 157 pounds and ending with Yianni Diakomihalis to join wrestling royalty and the four-time champion club.
2023 NCAA Live Blogs: First Round | Second Round |.Quarterfinals | Semis & Bloodround | Medal Round
We've got some time before first whistle but here's a look at the arena a couple of hours before the broadcast on ESPN is scheduled to begin.
National anthem practice run pic.twitter.com/Ik7avW9WgS

— Andrew Spey (@SpeyWrestle) March 18, 2023
The numbers below are seeds, by the way.
157: #1 Austin O'Connor, North Carolina vs #2 Levi Haines, Penn State
AOC is a four-time All-American and five-time qualifier. The Chicago native placed third as a freshman, won a title in 2021 and finished 8th last year.
Haines is a true freshman and Pennsylvania native. He trained as Penn State legend David Taylor's wrestling club in high school.
The 2023 NCAA finals are finally here! @CKAwrestling pic.twitter.com/u43GKyVh3G

— FloWrestling (@FloWrestling) March 18, 2023
1st period: And away we go! Oh yeah, Trump is here, with Congressman MarkWayne Mullin. But no offense to anyone on planet earth but I'm going to stick to blogging about wrestling from now on. Nor will I make a joke about how this first match features AOC. Not gonna do it. Wouldn't be prudent. I'm not about that. Just thought it was kinda noteworthy. No scores halfway through the first period. A couple of half shots but nothing dicey and the period ends 0-0.
2nd period. AOC deferred and Haines chose down. Haines rolls over his back and had to be careful but no swipes. AOC rides for 45 seconds before they go out of bounds. Haines rolling around again and this time AOC gets two swipes. Or does he? A timely brick comes out from the PSU corner. Action continues. AOC runs riding time up to 1:28 before they go out of bounds again. They'll review the nearfall call. And the points come off the board, call overturned. They wind the clock back to the time of the call and AOC stays on top. AOC is tough on top and rides out the period. Still 0-0 but O'Connor has 2:00 of RT.
3rd period: O'Connor's turn underneath. AOC stands and is out in 7 seconds, not much of an effort to keep AOC down, which is probably the correct move strategically. AOC blows up that plan though by getting a low double and extending his lead to 3-0. Quick escape by O'Connor, Haines attacks but AOC counters and with another takedown which will likely ice it. An escape by Haines but with RT locked up this one is in the bag. And that's it. Austin O'Connor is a two-time NCAA champion
6-2 is the final. AOC is the second two-time champ in UNC history. The other is 3X champ TJ Jaworsky.
And AOC gets to shake hands with Trump. Again, not making any other comments, just noting a fact that may be of interest. No jokes here.
---
165: #1 David Carr, Iowa State vs #2 Keegan O'Toole, Missouri
Wisconsin native Keegan O'Toole is a three-time AA. He placed 3rd as a freshman in 2021 and won a 165lb title last season.
David Car is also an NCAA champ, winning at 157 in 2021. He placed third last year. Carr also beat KO'T in the regular season and in the Big 12 finals this season. David's dad is a 1988 Olympic bronze medalist.
1st period: The last bout between these two went to overtime where Carr locked up a cradle in sudden victory and ended the match with a pinfall. Was extremely tight before that. Single leg for O'Toole off a misdirection. He's got it in the air, then comes down to the mat. Great defense by Carr, he's got his hips down and O"Toole stretched out. Stalemate. O'Toole shoots Carr out of bounds. No stall call, many in the arena vocally disagree with the non-call. Another single leg on a reattack by O''Toole, this time he finished relatively cleanly, fighting through a shin whizzer. KOT with the rideout and 2-0 lead.
2nd period. Carr takes down. 37 seconds of riding time and counting in Keegan's favor. Carr escapes with the 1:03 on the clock. Another O'Toole shot, into a scramble. 30 seconds of funk, Carr looks like he's getting the corner. He's around for two! Oh no he's not! Ref awards 2, waves it off, action continues. Period ends, 2-1 Keegan, but Coach Dresser wants to challenge, saying there was indeed a takedown. Relatively quick review and the no takedown call stands.
3rd period: O'Toole starts down. Riding time is down to 53 seconds and Carr cuts O'Toole. Shot, reshot by Carr and he's in deep. O'Toole starts to funk out of danger. O'Toole swings his hips over and it's two for Keegan. That's a backbreaker for Carr. Riding time over a minute again. Carr desperate to escape, gets caught with O'Toole splitting the legs. Back points! And the rideout to win 8-2! What a performance from Keegan. He flips the script and O'Toole now has as many championships as his mentor, Funky Ben Askren. O'Toole is Funky 2.0 some would say.
Missouri's Keegan O'Toole avenges his losses to David Carr become a 2x national champion! @CKAwrestling pic.twitter.com/A0YJqSOyMM

— FloWrestling (@FloWrestling) March 18, 2023
---
174: #1 Carter Starocci, Penn State vs #2 Mikey Labriola, Nebraska
Erie, Pennsylvania native Carter Starocci is at his third NCAAs, a tournament in which he has never lost a match, having won the last two titles at 174-pounds.
Also a Pennsylvanian, but from the other side of the state in the Lehigh Valley, Labriola is a five-time NCAA qualifier and four-time AA. He placed 6th, 3rd, and 7th in the last three contested NCAA Championships.
1st period: A nice scramble at about the minute mark but no takedown. Now two minutes in Starocci gets a go behind and the 2-0 lead. Carter is 3-0 vs Mieky in their collegiate careers. Two 6-1 victories the last two seasons and an OT win in 2021. Labriola stands, tries to roll through but Starocci catches him. Labs in trouble. Pinfall for Starocci! He collects his third title in style! And he embraces his coaches in jubilation while the Halloween theme song tinkles eerily on the piano.
3x National Champion, Carter Starocci!

📺 ESPN#NCAAWrestling x @pennstateWREST pic.twitter.com/kVgDlVK452

— NCAA Wrestling (@NCAAWrestling) March 18, 2023
Hmmm....
After pinning Mikey Labriola in the Finals. Carter Starocci questions whether he should complete his 4th year or move on to better things 🤔 @CKAwrestling pic.twitter.com/b421WA3tbB

— FloWrestling (@FloWrestling) March 19, 2023
---
184: #1 Parker Keckeisen, Northern Iowa vs #3 Aaron Brooks, Penn State
Keckeisen is, like O'Toole, a Wisconsin native and trained at the Askren Wrestling Academy. He has placed third at 184 the last two season.
Maryland native Aaron Brooks is two-time defending NCAA champ and has, like his teammate Starocci, never lost a match at NCAAs.
1st period: PSU trying to go back-to-back natty daddies, as they so often do. Keckeisen keeping the 184lb U tradition alive and well in Ceder Falls. Shot from Keck, defended. Another shot defended. No scores after a minute. Brooks close to an ankle pick. Pace of the handfighting is absolutely insane. Brooks throws an overhook by and gets down on a single leg. Hauls it up in the air. Nifty inside thigh pry finish for two. Rideout and it's 2-0 after 3 minutes.
2nd period: Keckeisen starts down, He syands and is out quickly. Ankle pick, knee pound to a single leg. And somehow Brooks makes finishing on a guy liek Keckeisen look easy. Wild. Anyway it's 4-1. Keck out with 1:21 of RT for Brooks. Parker attacking but Aaron not letting him get a grip on his legs. Still 4-2 at the end of 2.
3rd period: Brooks has choice and takes down. Keckeisen cautioned for an early jump and I guess that was his third because Brooks just got another point. Ad the Trackwrestling dashboard confirms that Keeck was cautioned in the 1st and 2nd period as well. Brooks escapes on the restart and it's 6-2. Brooks shuts Keckeisen down for the rest of the match. Amazing talent level on display. Brooks is a three-timer! Does he come back for four? He's qualified for four tournaments but has the extra year of eligibility if he wants it.
---
197: #1 Nino Bonaccorsi, Pitt vs #7 Tanner Sloan, South Dakota State
Local Pittsburgh native Nino Bonaccorsi is a 5 time qualifier and two-time All-American, having made the finals in 2021. He made the bloodround in 2019 and 2022.
Sloan is an All-American for the first time. The Iowa native was a round of 12 finisher two years ago and went 1-2 last season.
1st period: I just realized I forgot to pay attention to the walk out music choices, so apologies for not being able to keep everyone clued in on that subject. Nino walked out to an unidentified hip-hop song. Jumpman maybe? I'm old so give me a break if that's way off. Mostly ones and two seeds in the finals but fittingly the wildest weight class all year has the lowest seed to make the championship bout, with Sloan's #7. Shot by Nino and Sloan defends by going over the top. Sloan with the belly whizzer, trying to rock Nino over and trap him with his legs. Nino rolls out of danger and a great scramble in the first, no scores. Less than a minute left in the period. Deep single leg for Sloan. He lifts it high in the air for a big trip and return for two. Just 18 seconds left in the period on the restart. Nino to his feet but can't fully escape before time runs out and Sloan gets the rideout, 2-0 with 25 ticks of RT.
2nd period: Sloan underneath, caution on Nino. 45 second ride for Nino before Sloan escapes. Nino right down on a leg and now it's Nino with a mirror image lift and trip pto take Sloan down and get his first points of the match. 3-2 Sloan still leading but Nino riding with the RT clock getting close to a minute. Nino gets the rideout and has 1:17 ad the end of two.
3rd: Niino's choice, he wants neutral. Still 3-2 for Sloan but Nino thinks he's better from their feet. Nino on a leg but by the skinny edge of the mat and Sloan does the splits and steps on to the carpet so a restart with no scores. One minute to go. Shot by Nono, reshot and now he's got a leg. Finish for Bonaccorsi and he takes the lead for the first time. 4-3 with 40 seconds to go. 20 seconds, Nino has Sloan broken down flat. 10 seconds. Nino Bonaccorsi is Pitt's first national champion since his head coach Keith Gavin won in 2008!
Fun fact from arena announcer Bryan Hazard: Nino never won a Pennsylvania state title. And now's he's a national champ! Has to feel pretty good. Pretty, pretty, pretty, pretty good.
"National champ baby!"

Pitt's Nino Bonaccorsi is officially a national champion! pic.twitter.com/6FQQ34vQc2

— FloWrestling (@FloWrestling) March 19, 2023
Two champs for the ACC by the way. How bout that!
---
285: #1 Mason Parris, Michigan vs #2 Greg Krkvliet, Penn State
Parris, originally from Lawrenceburg, Indiana, is a 5X qualifier and three-time placer. He was a runner-up in 2021 and placed 5th last season. He also had many D1 football scholarship offers that he turned down to pursue the sport of wrestling full-time in college.
Kerkvliet is a Minnesota native who has qualified for three NCAA tournaments, placing in all of them. He finished 7th two years ago and 4th last year. He has also been beaten by Parris twice this year, in a dual and at Big Tens.
1st period: Kerkvliet comes straight at Parris, snatches a single leg, hauls it up near the boundary but Parris stomps it back down to the mat. He gets a tricep then level changes for a firemans. He's got Kerkvliet n his back but Greg bellies out before any swipes could be counted. He does get the takedown though. Parris with some crafty top riding, has 1:16 of RT with 1:12 on the match clock when a stalemate is called. Kerk to his feet but Parris pinches his legs and then breaks him down flat. Kerk stuck on his belly. Parris bars an arm and induces a stall call. The period ends with over 2 minutes of RT for Parris.
2nd period: Parris takes down, he escapes easily and it's 3-0 for Mason. Kerk pressuring in. And he gets Parris dinged for stalling as he shoves him out Parris out of bounds and Mason doesn't do a sufficient job of circling back in for the ref. Some hand fighting but mostly shoving for the rest of the period. Still 3-0.
3rd period: Kerk boldly takes bottom. Riding time point gets locked up after 15 seconds of riding or so. Parris grapevines a leg and brings Kerk down but that tweaks a knee and Greg needs injury time. He shakes it off and vows to continue. Now Parris gets choice and he picks down. Parris kinda hanging out. Gets hit for stalling and gives up a point. I don't think he minds. 10 seconds left. Parris breaks free to make it 4-1. Time runs out and Mason Parris is an NCAA Champ! RT point makes it 5-1 officially!
Michigan's Mason Parris defeats PSU's Greg Kerkvliet to become the heavyweight champ! @CKAwrestling pic.twitter.com/H9VV1WCXQM

— FloWrestling (@FloWrestling) March 19, 2023
---
125: #2 Pat Glory, Princeton vs #4 Matt Ramos, Purdue
A graduate of Delbarton in Morris County, New Jersey, Glory is a four-time qualifier and three-time AA, placing 6th in 2019 and 2nd in 2022. He was forced to miss the 2021 season as per Ivy League rules.
Matt Ramos is redshirt-sophomore at his second NCAA tournament. The Chicagoland native was a bloodrounder last year. This year he beat Spencer Lee in the semifinals. You may have heard.
1st period: Pat Glory walks out already draped in an American flag. Ramos walks out to 'Through the Fire and the Flames' by Dragonforce. Tremendous work from both wrestlers. A+. Glory immediately on the attack. Has a single leg. Ramos scrambles and has a far ankle. Ramos with Glory's leg in the air. The tumble to the mat. Stalemate. Another shot by Glory. He's got Matt's leg in the air but he's tough to bring down. Glory goes for the big trip, Ramos somersaults back into far ankle scrambles. Period ends with no scores.
2nd period: Ramos defers, Pat takes bottom. Glory out in 4 seconds. Shot by Glory and Ramos gets dinged for stalling, his first warning. Glory on another shot. Looked like he had Ramos dead to rights, maybe even nearfall, but Ramos Houdini's his way out of it and avoids giving up points. The period ends with the wrestled enmeshed in a scramble.
3rd period: Ramos chooses neutral. And Glory makes him pay, finally finishing a takedown after taking yet another shot. Ramos scrambling but Glory maintaining control. Or at least not relinquishing control. Time ticking away. Glory leads 3-0. And that's it. 4-1 officially. Pat Glory is Princeton's first national champion since 1951. 1951! That guy would be in his 90s right now. Hopefully still is. Either way his name is being googled right now by a bunch of Princetonians.
Pat Glory is Princeton's first national champion in 72 years! @CKAwrestling pic.twitter.com/AWlkxQQS3A

— FloWrestling (@FloWrestling) March 19, 2023
Whoever made a bet before this weekend that Pat Glory would be a 2023 NCAA champ, congrats on your winnings you absolutely deserve them!
---
133: #1 Roman Bravo-Young, Penn State vs #3 Vito Arujau, Cornell
Roman Bravo-Young is a Tuscon, Arizona native and looking for his third NCAA title. He also placed 8th in 2019. Additionally, RBY is an expert at Call of Duty or one of those other First Person Shooter video games, I can't remember at the moment. But if you want to know more, just watch the RBY documentary that you can find on FloWrestling or YouTube and probably some other places.
Vito Arujau is a junior from Long Island, New York and a three-time All-American, placing 4th in 2019 and 3rd last season. His dad, like David Carr's dad, is an Olympic bronze medalist.
1st period: Vito walks out to Hypnotize by the Notorious B.I.G. I need help for RBY's song, it is not of my era I don't believe. A very cautious first 90 seconds with no scores. Vito drops on a single off a half shot from RBY and Vito brings the leg up in the air. Trip, scramble by RBY but Vito times his pounce well and he collects the first 2 of the bout. Stand and escape by RBY. Beautiful low ankle pick from Vito and he finishes cleanly for two more. Almost had back points. Vito gets a ride out, countering a nice reversal attempt by ARBY and it's 4-1 after 3 minutes.
2nd period: Vito takes down. He's up to his feet. RBY drops to a single. Vito hopping. Reaching down with those long arms and scoops another ankle, sending RBY to the mat. Vito punces again. He's got swipes. Two and four nearfall for Vito and he's busted this match open. Escape for RBY and it's 8-2 just like that. RBY on the attack. Good defense from Vito. He'll gladly kill some clock in this scrambles. He has to be careful though as RBY is going for broke. Period ends still 8-2.
3rd period: RBY on bottom. He escapes. Now RBY starts his comeback. Low shot and a finish for two. 8-4. RBY can score in bunches too, this should be fun. Escape Vito. PSU throws a brick. Or do they? Challenge waived off but the PSU bench gets a warning. Team point deduction? Maybe. Anyway, back to action. More scrambles. Crazy Scrambles. No more points. Vito does it! RBY is denied his third national title. Pretty dang good career though. But all the credit in the world to Arujau. He scored the first points and never looked back. Best performance of the night so far imo. Well, O'Toole was pretty dang impressive too. I'll wait until the finals are over before making this call.
After upsetting 2x National Champ, RBY, Vito Arujau reveals his true dream of being an Olympic and World gold medalist 🥇@CKAwrestling pic.twitter.com/YrT1jsLxpS

— FloWrestling (@FloWrestling) March 19, 2023
RBY's first loss since 2020 (thank you the wise and powerful Andy Hamilton for that nugget).
---
141: #1 Real Woods, Iowa vs #2 Andrew Alirez, Northern Colorado
Woods, who hails from Albuquerque, New Mexico and went to high school at Montini Catholic in Chicago, is a 2X AA who started his career at Stanford before transferring to Iowa before the 2021-22 season, where he placed 6th for the Hawkeyes.
Alirez's hometown is Greeley, Colorado, the same town where you will find the campus of Northern Colorado. As homegrown as they get, Alirez has qualified for his third NCAA tournament, though this is the first time he made the medal rounds.
1st period: Big applause for Real Woods from the sizable Hawkeye contingent in the BOK Center. Alirez already only the second All-American in Northern Colorado history. The other is Justin Gaethje, who, coincidentally, just won an MMA fight in the UFC, literally just an hour or so ago.
Cautious first couple of minutes. Double leg by Real but it's defended by Alirez. Not a lot of action otherwise, and we're scoreless after three minutes.
2nd period: Alirez elects to go underneath. Woods stops his first escape attempt. Woods now has Alirez flat. Stall call on Alirez. Knee slide to create space and Alirez finds some life. But Woods attacks with a sneaky tilt. Two nearfall. They keep scrambling. Alirez to their feet. Dueling body locks. Alirez with the late drop. Woods fighting off his back. Two reversal and two nearfall is the fall. But a penalty point on Alirez. I didn't see it. Northern Colorado challenges. Was it another stall? Or a penalty. Dunno. Also might have been 4 nearfall for Alirez. Let's see, a pivotal moment. And while we wait, an excellent wave breaks out in the arena. Made about 5 revolutions and is still going.
And the ruling comes in. No penalty point, and 4 nearfall. Wow. But what I thought it was in real time. Big change though! 20 seconds left in the period. Woods with a quick escape. 6-3 we go to the 3rd.
3rd period: Woods goes underneath. A couple big mat returns. Out of bounds. 1:32 on the clock, 1:04 on the RT clock. Woods up on the restart. Escapes to make it 6-4. RT at 0:55. Alirez still has a stall warning, which could definitely be a factor. 60 seconds left. Woods level change. Alirez keeping him tied up. Good hand fight by Alirez. 30 seconds. Alirez runs out of a tie. Iowa fans want stalling. 15 seconds. No stall call. Woods attacks, Alirez drops down and backs out of bounds. 3 seconds, back to center. Andrew Alirez is a national champion! For the first time since 1962, the homegrown kid from Greeley wins it all for the Bears of Northern Colorado.
Alirez went big and landed the move. Great sportsmanship from Woods at the end of the match too. Alirez spikes his headgear in celebration.
University of Northern Colorado's Andrew Alirez made history tonight with a 6-4 win over Iowa's Real Woods! @CKAwrestling pic.twitter.com/OVdP8e6Nx0

— FloWrestling (@FloWrestling) March 19, 2023
The latest Hamilton nugget is that Northern Colorado has had two previous national champs, the last being Jack Flasche. Now the question is, did he have a song named after him, or was he named after the song? Or was it a coincidence? Literally no one will ever know.
---
149: #1 Yianni Diakomihalis, Cornell vs #2 Sammy Sasso, Ohio State
We close out with Yianni Diakomihalis, a native of Hilton, NY, who is looking to win his fourth NCAA title and become just five humans to ever accomplish the feat. Yianni also earned a world silver medal at 65kg last summer, the first men's freestyle medal at that weight since 2006.
Trying to upend Yianni's historic quest for four titles (something that's already happened once before here in Tulsa), is Sammy Sasoo, who is, like Labriola, from the Lehigh Valley of Pennsylvania. He placed fifth last year and was runnerup in 2021.
1st period: Now for the main event! Yianni has beaten Sasso twice before. Both last season, at the 2021 CKLV and at the 2022 NCAAs. First shot is Yianni's but Sasso crotch locks and defends. Sasso reaches out for an ankle off the whistle and that scramble ends in a stalemate too. Misdirection shot by Yianni grabs another leg of Sasso but that's also stalemated. Period ends 0-0.
2nd period: Yianni on bottom. Sasso throws a leg in. Yianni quad pods. Sasso's boot comes out and Yianni hits a perfectly timed somersault to secure a reversal. 2-0. Make that 2-1 as Sass escapes. RT not a factor. Sasso on a shot. Rubber knee defense from Yianni. He sits the corner and locks up a cradle. Both of these guys are deadly here. Yianni rocks Sasso over. He's got two and swipes! Or just one swipe. Period ends, no nearfall but its 4-1.
3rd period: Sasso takes down. He's out quickly to make it 4-2, riding time still not a factor. 80 seconds left Yianni in on another nice single leg. Sasso defense. Stalemated. Time is on Yianni's side here. 51 seconds left on the restart. Yianni shoots in again, stall call on Sasso. That's not gonna matter. A scramble ensues. It keeps going. Time ticking away, but Sasso repositioning himself. He's close. Yianni too savvy and that's the match. Yianni Diakomihalis is a four-time NCAA champion! The fifth such wrestler in NCAA history!
🏆🏆🏆🏆

Welcome to the 4x Champions Club, @yiannidiako_LGR!

📺 ESPN#NCAAWrestling x @BigRedWrestling pic.twitter.com/qbt1uMnpNJ

— NCAA Wrestling (@NCAAWrestling) March 19, 2023
Outstanding tournament. We'll be digesting this one for a while. Savor everything you can. We'll see you in November for another folkstyle season. And in April, the freestyle season begins with the biggest US Open in recent memory. Thanks for reading my wise and learned wrestling friends. Sorry for the typos, see you next time!