Coverage of the defending NCAA team champion Penn State Nittany Lions during the 2022-2023 college wrestling season.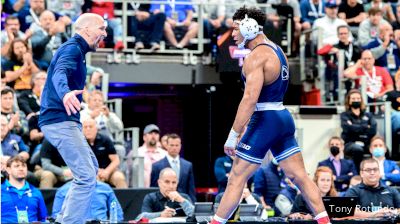 Carter Starocci On Ownership, The Fire Inside PSU Coaches And This Is A Business
Oct 7, 2022
Carter Starocci explains why ownership is so important to him, it doesn't fall on anyone else. He appreciates the fire inside of the Penn State coaches and feels it helps him. He also understands that this is a business and that he needs to take care of himself and become the best.