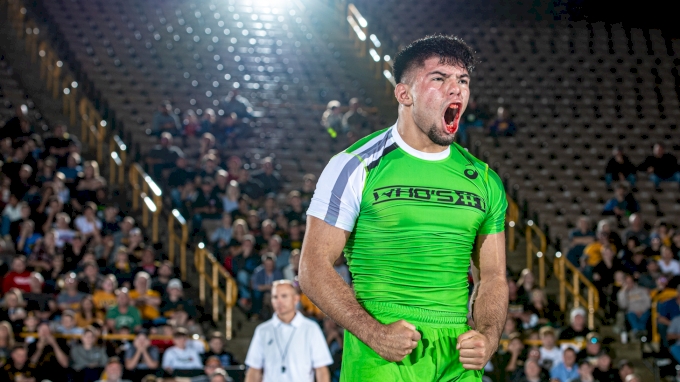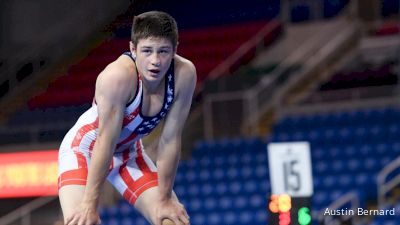 Unlock this video, live events, and more with a subscription!
Get Started
Already a subscriber? Log In
Who's #1: The Show Episode 52 - Post Fargo Rankings Shakeup
Jul 24, 2019
On episode 52 of WNO: The Show, Willie and Nomad discuss a new set of weight class rankings now that Fargo is over, and go into how the Who's #1 matches are shaping up.
As an added bonus, our own Andrew Spey ordered the states using the same points projection that he uses at the NCAA level.
| | | |
| --- | --- | --- |
| STATE | RANKED | POINTS |
| PA | 36 | 225.5 |
| NJ | 26 | 179 |
| CA | 25 | 151.5 |
| OH | 25 | 134.5 |
| OK | 14 | 77 |
| MO | 16 | 69 |
| IN | 7 | 67 |
| CO | 9 | 62 |
| IL | 19 | 57.5 |
| MN | 9 | 47.5 |
| WV | 3 | 42.5 |
| FL | 7 | 35.5 |
| WI | 9 | 34.5 |
| IA | 8 | 34.5 |
| CT | 3 | 34 |
| MI | 7 | 33.5 |
| TX | 7 | 33 |
| NY | 8 | 32.5 |
| KS | 3 | 28 |
| MD | 5 | 27.5 |
| NE | 6 | 21 |
| GA | 5 | 19.5 |
| AZ | 2 | 18 |
| AL | 1 | 16 |
| SD | 3 | 14.5 |
| WA | 3 | 12.5 |
| OR | 6 | 6.5 |
| VA | 2 | 3.5 |
| ND | 1 | 2 |
| HI | 1 | 2 |
| DC | 1 | 2 |
| DE | 1 | 1.5 |
| UT | 1 | 0.5 |
| NC | 1 | 0.5 |