Women's Weekly
Women's Weekly: 2022-23 College Season Is Underway
Women's Weekly: 2022-23 College Season Is Underway
Women's college wrestling is in full swing and the top teams didn't disappoint.
Nov 8, 2022
by Kyle Klingman
The women's college season is in full swing with several top teams competing over the weekend. Keep up to date with all the happenings and check out FloWrestling's latest pound-for-pound women's rankings below.
North Central Dominates Pointer Open
There's a reason North Central is the top NCAA team in the nation right now. Head coach Joe Norton has built a balanced team filled with point potential. That potential was on display at the Pointer Open with the Cardinals taking eight of 10 titles. Nina Makem (P4P #17) fell in the semifinals to Yele Aycock, 2-1.
See full brackets, here.
Individual champions
101: Karina Torres (North Central)
109: Sydney Petzinger (North Central)
116: Jaslynn Gallegos (North Central)
123: Amani Jones (North Central)
130: Alexis Janiak (Aurora)
136: Yele Aycock (North Central)
143: Katie Lange (Augsburg)
155: Sara Sulejmani (North Central)
170: Yelena Makoyed (North Central)
190: Brittyn Corbishley (North Central)
King For A Day
Like North Central, King University flexed its muscles over the weekend. The Tornado won eight of 10 weights at the East Stroudsburg Open with 10 wrestlers reaching the finals. Sacred Heart — one of four D1 women's programs to offer wrestling — placed second with four finalists. Clare Booe (109) and Virginia Foard (123) — two prep wrestlers at Wyoming Seminary — placed fifth in their respective brackets.
The match of the tournament was Vayle Baker's 6-6 win over U20 World silver medalist Sofia Macaluso in the 123-pound finals.
See full brackets, here.
Individual champions
101: Avery Kibelbek (King)
109: Sage Mortimer (King)
116: Samara Chavez (King)
123: Vayle Baker (King)
130: Montana DeLawder (King)
136: Gabby Bradigan (Elmira)
143: Ana Luciano (King)
155: Tiffani Baublitz (King)
170: Cheyenne Bowman (King)
191: Brianna Fraser (Brock)
Mavericks Take Maverick Open
Colorado Mesa got in the action over the weekend, too. The Mavericks dominated their host tournament by crowning seven champions.
See full brackets, here.
101: Erin Hikiji (University of Providence)
109: Isabella Morales (Colorado Mesa)
116: Israel Resendez (Colorado Mesa)
123: Marissa Gallegos (Colorado Mesa)
130: Hailey Chapman (Colorado Mesa)
136: Paige Respicio (Providence)
143: Celina Cooke (Colorado Mesa)
155: Aynslee Hester (Colorado Mesa) and Dalia Garibay (Colorado Mesa)
170: Melena Jones (Colorado Mesa)
191: Aubrey Yauger (Texas Women's)
Princeton Open
Although no team scores were kept, Division I Presbyterian College had the most champions at the Princeton Open. This was a unique tournament with several high school, college, and club wrestlers competing against each other. Alex Szkotnicki, a senior at Calvert High School in Maryland, took the title at 116 pounds. Around 30 high school girls entered the tournament.
See full brackets, here.
101: Samantha Miller (Presbyterian)
109: Kaelani Shufeldt (Lock Haven)
116: Alexandra Szkotnicki (Headhunters WC)
123: Savannah Witt (Palisades)
130: Sierra Marie Miller (Presbyterian)
136: Paige Wehrmeister (Presbyterian)
143: Grace Stem (Lock Haven)
155: Maya Letona (New York City RTC)
170: Cristina Santoyo (Emmanuel College)
191: Sarah Sams (Mass. Institute of Tech)
Women's College Pound-For-Pound Rankings Are Here!
FloWrestling and American Women's Wrestling have released the first set of women's college pound-for-pound rankings of the season. You can see the full list below or read the entire article here.
1. Dymond Guilford (Cumberlands)
2. Yelena Makoyed (North Central)
3. Adaugo Nwachukwu (Iowa Wesleyan)
4. Lexi Basham, Texas Wesleyan
5. Cameron Guerin (McKendree)
6. Sydnee Kimber (McKendree)
7: Ashlynn Ortega (King)
8. Peyton Prussin (Life)
9. Alara Boyd (McKendree)
10. Marissa Gallegos (Colorado Mesa)
11. Marlynne Deede (Augsburg)
12. Kenya Sloan (Campbellsville)
13. Sydney Petzinger (North Central)
14. Olivia Shore (Tiffin)
15. Sage Mortimer (King)
16. Jaslynn Gallegos (North Central)
17. Nina Makem (Augsburg)
18. Ana Luciano (King)
19. Mia Palumbo (Iowa Wesleyan)
20. Emily Cue (Simon Fraser)
McKendree Is Reloading
New Bearcat head coach Alexio Garcia has been on the recruiting trail lately. McKendree won the first three (2020-22) National Collegiate Women's Wrestling Championships (NCAA programs) and is loading up for more. Garcia landed three wrestlers ranked in the top 20 pound-for-pound rankings, including Shelby Moore (#2), Destiny Rogriguez (#3), and Alex Szkotnicki (#17).
All-Star Fever
There are four women's matches on this year's NWCA All-Star Classic on November 22. Check out the match-ups and previews below.
109: Peyton Prussin vs Emily Shilson
143: Alara Boyd vs Adaugo Nwachukwu
170: Chamira Cooper vs Yelena Makoyed
191: Gabby Hamilton vs Sydnee Kimber
A Mild Upset
Elmyra defeated East Stroudsburg, 25-22, on November 2 despite forfeiting three weights. Hazel Dahlquist won by fall at 170 pounds to give her team a 22-21 lead heading into the final match before Mariyah Casados closed out the dual with a 12-4 decision to close out the dual.
Women's Spotlight
Get to know several of this year's college stars by watching FloWrestling's Women's Spotlight series.
Ainslie Lane, Presbyterian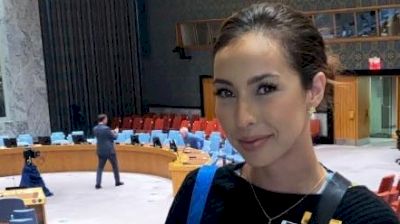 Cayden Condit, Lindenwood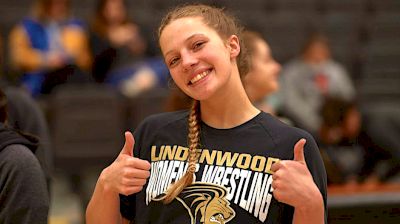 Maddie Sandquist, Sacred Heart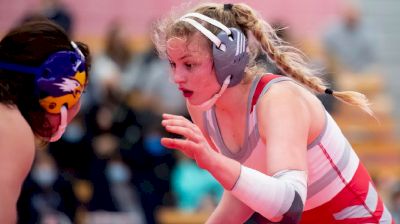 Sophia Mirabella, King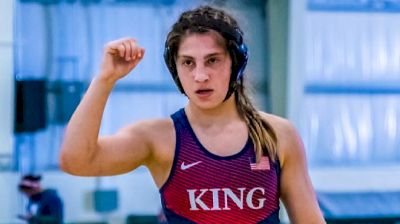 Lexi Janiak, Aurora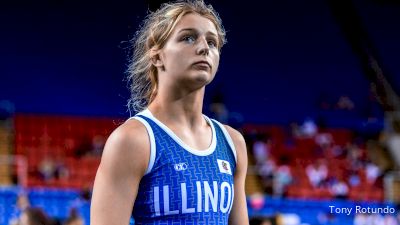 Adaugo Nwachukwu, Iowa Wesleyan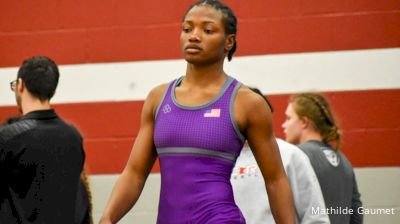 Peyton Prussin, Life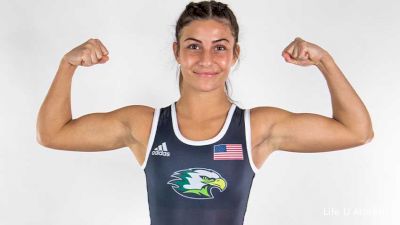 Alara Boyd, McKendree