2022 U23 World Championship
Georgia Wins, Team USA Takes Third At U23 World Championships
Georgia Wins, Team USA Takes Third At U23 World Championships
A look at the team race at the U23 World Championships.
Oct 21, 2022
by JD Rader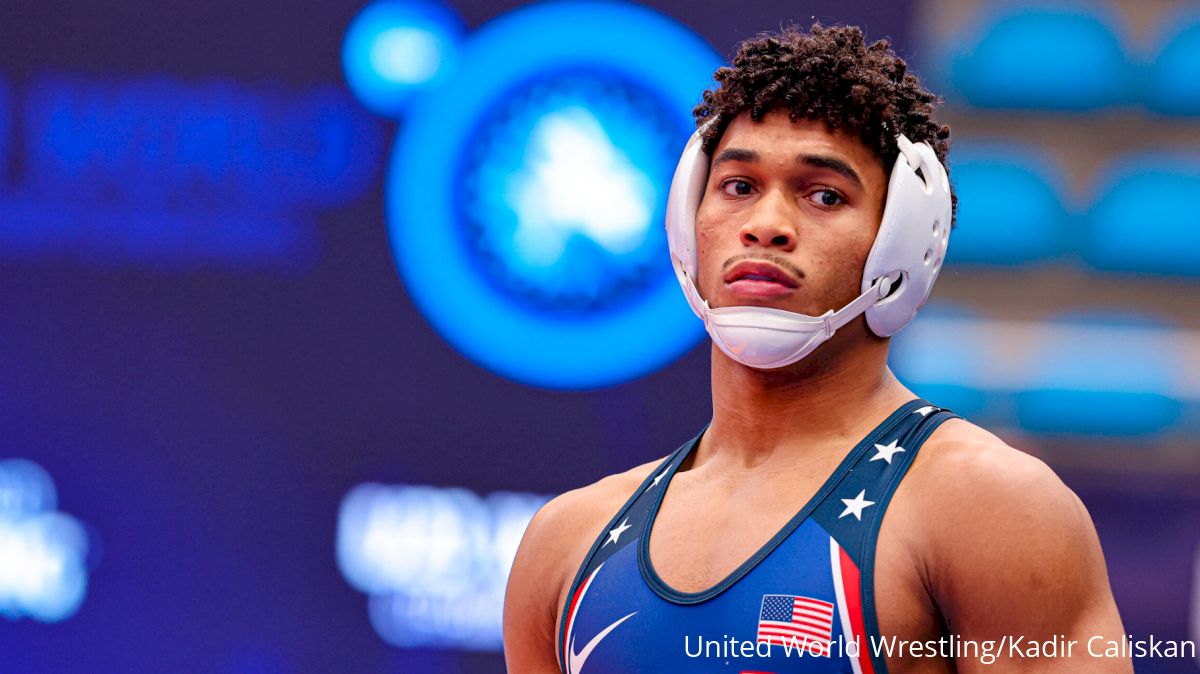 For full match results and updated brackets, check out FloArena. My colleague Andrew Spey also has a full results article you can view HERE. There are two days until a team champion is crowned and I'll continue to update this article after each session.
Final Update
Georgia Wins, USA Takes 3rd
Few would have predicted it coming in, but Georgia wrestled great and outlasted both the US and Iran for the U23 World title. Georgia was in a medal match at every weight except 65 kg. Trent Hidlay and Jacob Cardenas took silver today for the US while Anthony Cassioppi won bronze via medical forfeit over Ukraine, which was huge for taking 3rd. If Ukraine would have won that match, the US would have finished in fourth behind them.
Day 2 Session 2 Update
After a rocky morning, the US recovered by winning both its semifinal matches and getting two medals. Georgia and Iran have separated themselves from the rest of the pack. Carter Starocci teched his way to a bronze medal and Tanner Sloan was seconds away from winning gold but unfortunately fell to Iran in the finals. Before Trent Hidlay and Jacob Cardenas wrestle their finals matches tomorrow, Aaron Nagao and Anthony Cassioppi will wrestle in the repechage.
---
Day 2 Session 1 Update
Team USA Slides To 6th Place
The US slid from tied for 2nd after day one to fifth place after session one. That will happen when you don't have any wrestlers in the repechage, however. With three in the medal matches tonight, the US can make up some ground. Trent Hidlay and Jacob Cardenas made the semis and while Aaron Nagao, David Carr, and Anthony Cassioppi failed to do so as well, all three are still eligible for repechage.
---
Day 1 Update
Sloan The Lone Finalist For USA
Tanner Sloan is coming home with some hardware. He'll have Iran tomorrow in a big head-to-head match for the gold medal. Yahya Thomas and Carter Starocci both dropped close semis but will wrestle for bronze and are guaranteed fifth place. Vito Arujau went 0-1 and Cole Matthews 1-1. Unfortunately for Iran, their very good 79 kg drew Isreal first round and were eliminated when Isreal lost in the next round.
Tomorrow Aaron Nagao, David Carr, Trent Hidlay, Jacob Cardenas, and Anthony Cassioppi will start their tournaments.