2022 Senior World Championships
Senior World Championships Match Notes - Day 4
Senior World Championships Match Notes - Day 4
Kayla Miracle wins silver while Dom Parrish reaches the gold medal finals.
Sep 13, 2022
by Kyle Klingman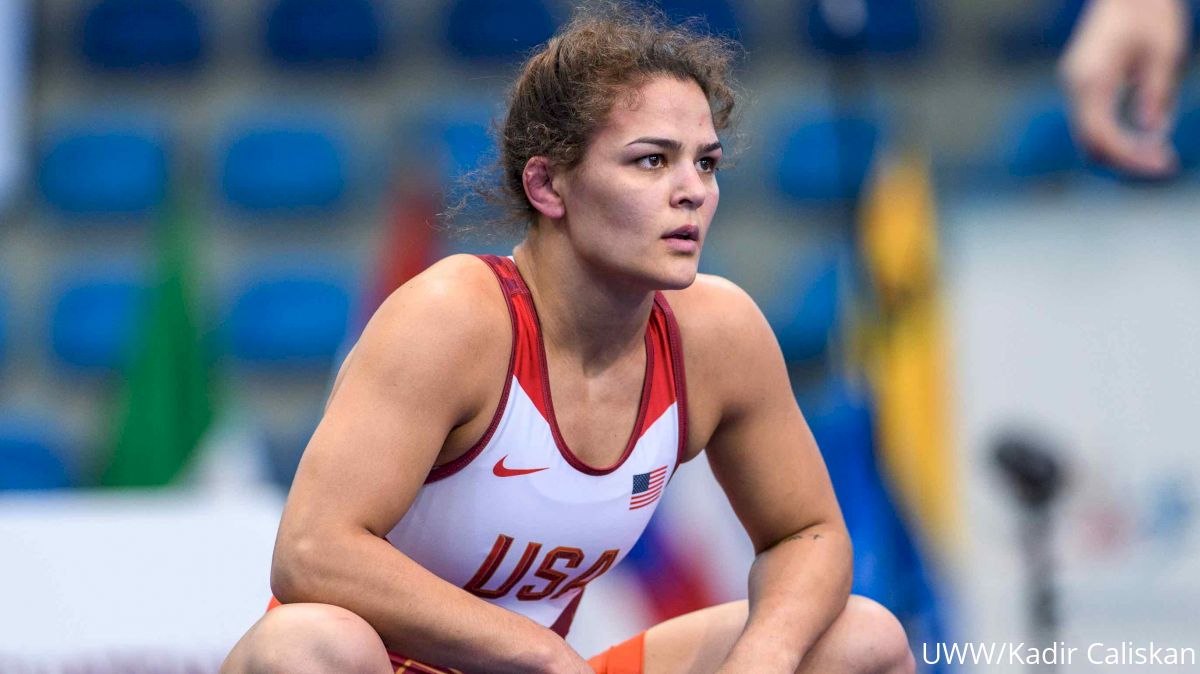 The U.S. women's freestyle wrestling team has a big day ahead beginning at 10:45 a.m. Eastern. Sarah Hildebrandt (50 kg) and Dom Parrish (53 kg) wrestle their semifinal bouts while Jacarra Winchester (55 kg) goes for bronze and Kayla Miracle (62 kg) goes for gold.
SEMIFINALS (50 kg): Otgonjargal Dolgorjav (MGL) over Sarah Hildebrandt (USA), 6-2
First period: Hildebrandt scores a takedown off of a head to the inside single to take a 2-0 lead halfway through the period. Dolgorjav picked up a takedown and gets exposure on a scramble to take a 4-2 lead with 22 seconds left in the period.
Second period: Hildebrandt attempted a head to the inside shot again with 40 seconds to go, a lengthy scramble ensues, and Dolgorjav scores another takedown off of a counter for a 6-2 win a spot in a gold medal finals. Hildebrandt will wrestle for bronze.
SEMIFINALS (53 kg): Dom Parrish (USA) over Maria Prevolaraki (GRE), 3-1
First period: Parrish scores first with a takedown out of bounds for a 2-0 lead with a minute to go then adds an additional point for an activity clock violation for a 3-0 lead into the break.
Second period: No scoring halfway through the period. Prevolaraki picks up her first point on an activity clock violation. Parrish fights off a late surge for a 3-1 win and a spot in the gold medal finals.
BRONZE MEDAL MATCH (55 kg): Mengyu Xie (CHN) FALL Jacarra Winchester (USA)
First period: Winchester counters a shot halfway through the period to score first then picks up four on exposure and two more turns to end the match, 10-0. However, a challenge by China holds up the final outcome. The challenge is won and the score is reversed to 8-4 in favor of Winchester. Winchester adds two more on a takedown for a 10-4 lead into the break.
Second period: Winchester adds two more on a takedown for a 12-4 lead but Xie reverses the position and has Winchester on her back for several seconds before securing a come-from-behind fall. Winchester places fifth.
GOLD MEDAL MATCH (62 kg): Nonoka Ozaki (JPN) tech Kayla Miracle (USA), 10-0
First period: Ozaki strikes first with a two-point takedown then locks up a lace for two turns for a 6-0 lead within 50 seconds. Ozaki scores another takedown halfway through the period for an 8-0 lead. Miracle attempts a front headlock but Ozaki counters and gets two on the exposure for a 10-0 tech. Kayla Miracle wins her second silver medal at the Senior World Championships.