2022 Senior World Championships
World Championships Team Race Tracker - Women's Freestyle
World Championships Team Race Tracker - Women's Freestyle
A daily update for the team race in Women's Freestyle at the 2022 Senior World Championships.
Sep 15, 2022
by Jon Kozak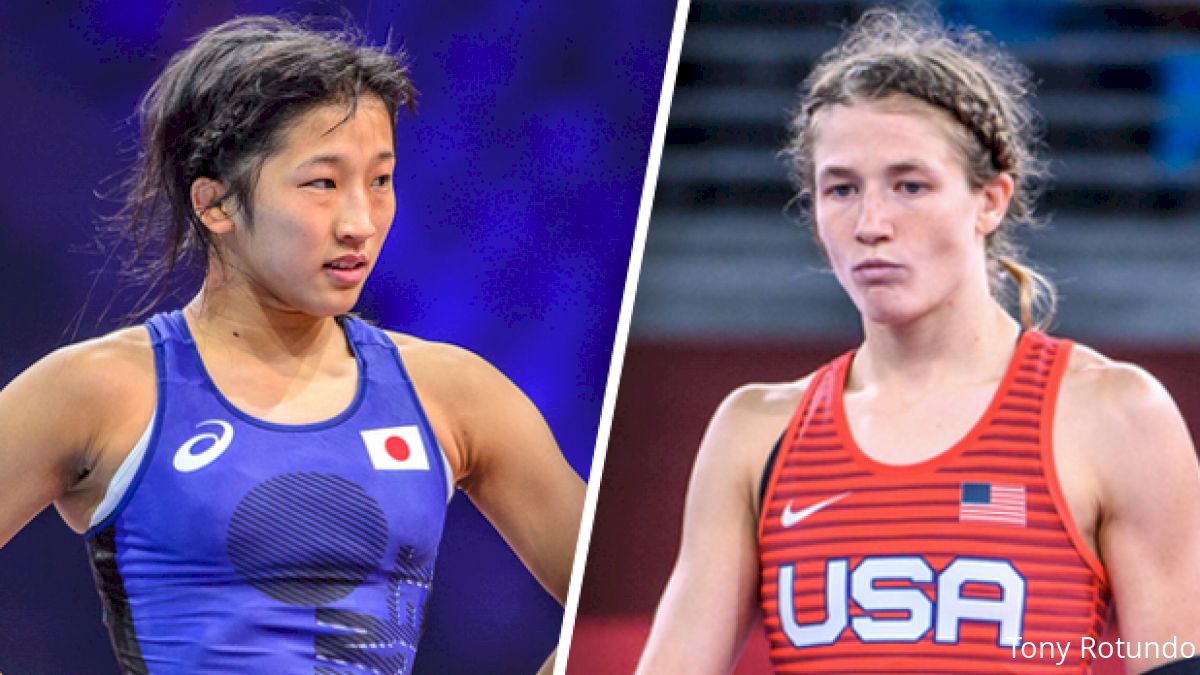 The team race has come to a close in Women's Freestyle at the World Championships in Belgrade, Serbia. Check out a breakdown of the final team scores and a full comparison between Japan and the United States in all 10 weights.
Japan Wins Gold, Team USA Finishes Firmly In 2nd
Japan locked up the team title on Thursday night finishing with 190 overall points and 9 total medals (5 golds, 1 silver, and 3 bronze). They also tallied a total record of 34-4 and outscored their opponents by a combined 227-44.
Though the United States finished behind Japan, they still tied their record of 7 total medals at a world championships with 3 golds, 2 silvers, and 2 bronze. Team USA's combined tournament record was 26-9 outscoring their opponents by a combined 218-86.
Final Top 10 In Women's Freestyle:
Below is a breakdown of how the total team points were accumulated for each team broken down by weight class. Wrestlers earned points for finishing 1st-10th, scoring 25, 20, 15, 10, 8, 6, 4, or 2 points depending on where they finish.
Click here for a full recap of Team USA's women's team at worlds.