2022 Senior World Championships
Senior World Championships Match Notes - Day 3
Senior World Championships Match Notes - Day 3
Winchester (55 kg) will wrestle for bronze and Kayla Miracle (62 kg) will wrestle for gold after the first day of women's freestyle action.
Sep 12, 2022
by Kyle Klingman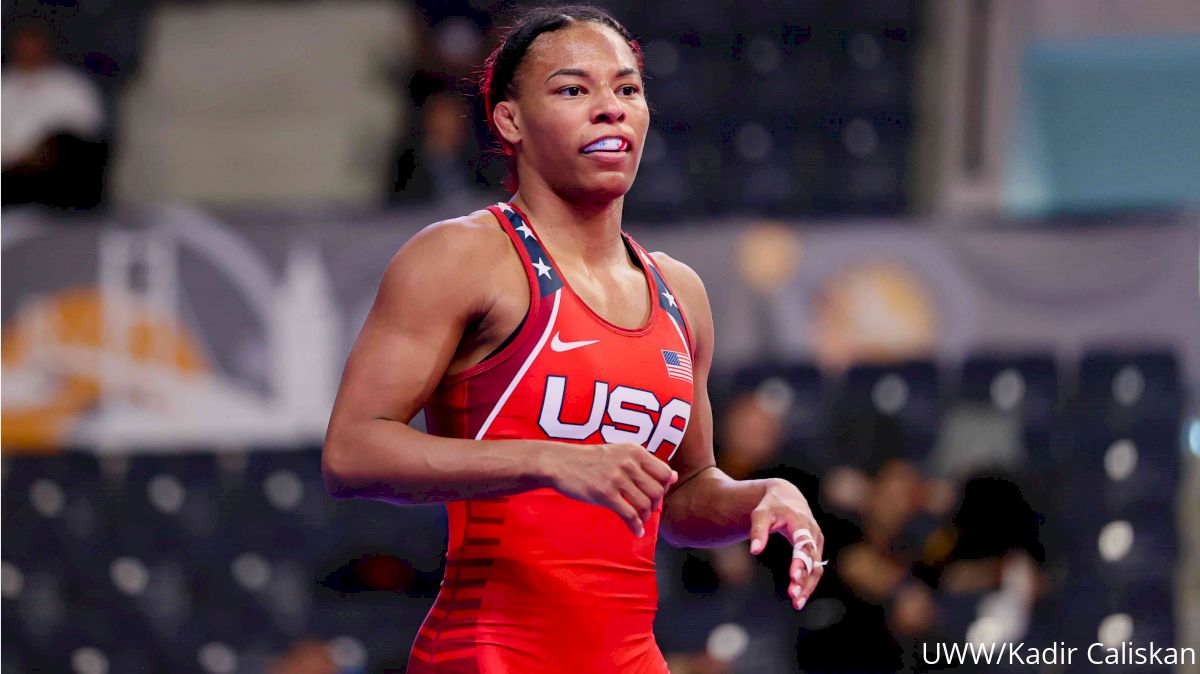 Keep up to date at the 2022 World Championships as Jacarra Winchester and Kayla Miracle wrestle for a spot in the World finals. The action begins at 10:45 a.m. Eastern on FloWrestling.
Semifinal (55 kg): Mayu Mukaida (JPN) tech. Jacarra Winchester (USA), 12-0
First period: Mukaida gets on the board with a go-behind 15 seconds into the match for a 2-0 lead. She scored another takedown a few seconds later and hooked up a leg lace for two straight turns and an 8-0 lead. A hard four-point double by Mukaida out of bounds ends the match, 12-0. Winchester will wrestle for bronze tomorrow.
Semifinal (62 kg): Kayla Miracle FALL Ana Godinez (CAN), 1:38
First period: Godinez picks up two off of a double to take a 2-0 in the first 30 seconds. However, the US corner challenges the call. A lost challenge gives Godinez a 3-0 lead. Miracle hits a dump straight to the back for a fall with 1:22 to go in the period. Miracle will wrestle for gold tomorrow.