2022 NCAA Freshmen Wish Lists
Flo's Redshirt Wishlist: Ryan Crookham
Flo's Redshirt Wishlist: Ryan Crookham
Ryan Crookham is next in a long line of Lehigh lightweights. Here is a quick scouting report and a wishlist of dates that we would like to see him compete.
Sep 6, 2022
by Michael Malinconico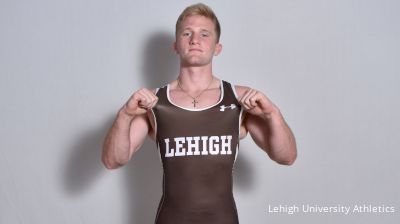 With names like NCAA champion Darian Cruz and 2x All-American Scotty Parker Lehigh University has been a destination for some of PA's best young lightweight prospects. If Ryan Crookham can stay relatively healthy over the course of his NCAA career, he has a great chance of carrying the lightweight Mountain Hawk torch.
The Tech Side Of Things
Ryan Crookham is a wet blanket on top, he smothers his opponents. Watch the video above to see the way he systematically takes away posts from the top position.
Competition Wish List
If Lehigh does decide to redshirt Crookham these are the 5 dates we hope he uses. Lehigh hosts Oklahoma State, Penn State, and Arizona State this year. That means Crookham could see the top three 133-pounders in the country on his home turf and in front of a crowd that's hungry to see how he stacks up. He could also get his hands on Vito Arujau in a hostile Cornell environment (if Vito goes up).
Midlands would be a nice test for Crookham in a tournament environment because he would need to navigate several tough opponents and establish his durability over the course of a grueling two-day event. The field is likely to include at least five ranked opponents.
Nov 9 vs #2 Daton Fix, Oklahoma State
Dec 4 vs #1 Roman Bravo Young, Penn State
Dec 29-30 Midlands (#4 Lucas Byrd, #7 Micky Phillippi, #11 Michael Colaiocco, #13 Taylor LaMont, #13 Joe Heilmann)
Jan 14 at #3 (125) Vito Arujau, Cornell
Feb 18 vs #3 Michael McGee, Arizona State