Who Will Lead USA Wrestling Into Next Golden Age?
Who Will Lead USA Wrestling Into Next Golden Age?
USA wrestler have never been been better, but who's next?
Jun 21, 2022
by Kyle Klingman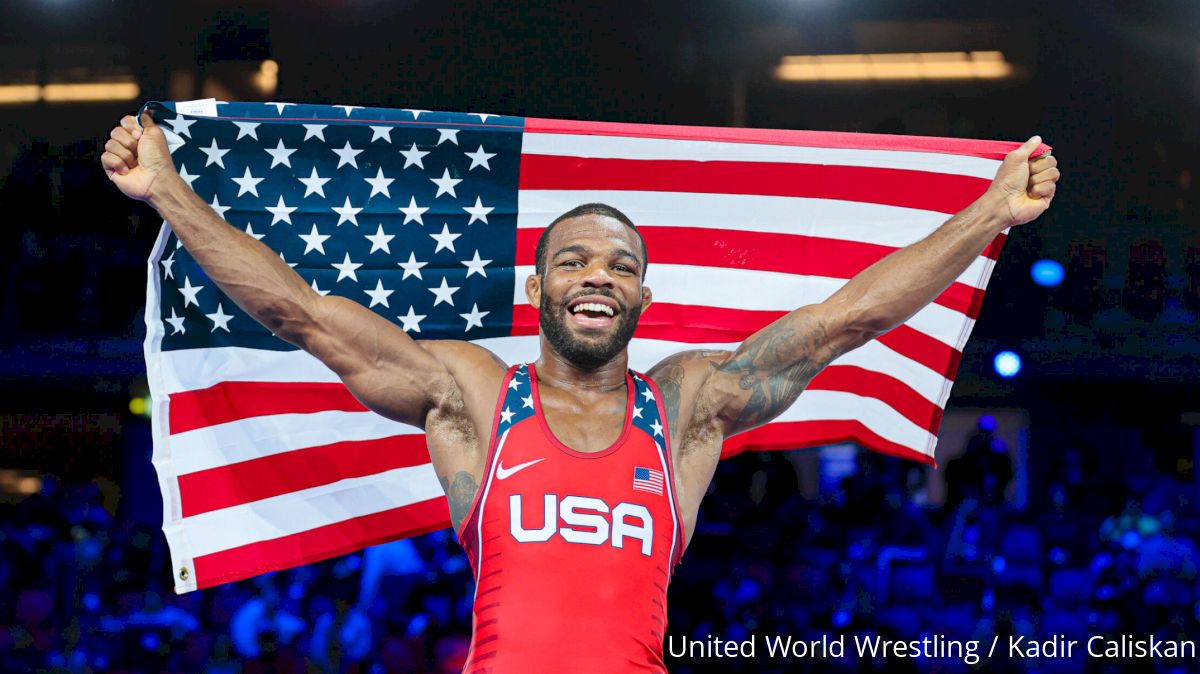 The final press conference before Final X New York painted a picture of the current state of wrestling in the United States. Ten wrestlers were interviewed with a moderator in the middle. The left half included David Taylor, Jordan Burroughs, Helen Maroulis, Kyle Dake, and Sarah Hildebrandt.
The sheer numbers of what they collectively accomplished are staggering: 25 total World/Olympic medals, including 15 gold, four silver, and six bronze.
That does not include Final X Stillwater where Thomas Gilman, J'den Cox, Kyle Snyder, Jacarra Winchester participated. They have a combined 16 World/Olympic medals, including seven gold, two silver, and five bronze.
Burroughs, Taylor, Dake, Maroulis, Snyder, Cox, and six-time World champion Adeline Gray (she didn't participate since she is pregnant with twins) can each be considered a top 10 wrestler.
And they are all competing right now. No wonder many are calling this the golden age of American wrestling. It's hard to argue another era can match the sheer output of what is currently happening.
Not only are they competing at the same time, but most have also competed against each other.
Dake has faced Burroughs, Taylor, and Cox.
Burroughs has faced Dake and Taylor.
Taylor has faced Dake, Burroughs, and Cox.
Cox has faced Dake, Taylor, and Snyder.
Hildebrandt mentioned the 55 kg bracket from the 2015 World Team Trials bracket during the press conference. It included four of six members of the 202One Olympic team (Hildebrandt, Maroulis, Winchester, and Kayla Miracle) and four members of our current World team (Hildebrandt, Winchester, Maroulis, and Dom Parrish) with the possibility of a fifth (Miracle postponed her wrestle-off due to an injury).
We've never experienced anything like it. These athletes have made wrestling their full-time profession — and USA Wrestling is reaping the benefits.
Remember, though, there was a time when our medal count wasn't plentiful. We had two ninth-place finishers and one tenth-place finish at the 2010 World Championships. The other four wrestlers did not place. We also didn't have a men's freestyle World champion from 1999 (Stephen Neal) until 2006 (Bill Zadick).
The point here is to savor these moments and to cherish what's happening — because we might not experience it again. Many of our best will likely compete through 2024 and call it a career.
Entering the college coaching game is no longer the only career path for a successful wrestler. Most will explore opportunities they have created on their own. The possibilities are endless, which makes the possibility of another era like this even rarer.
Use Gable Steveson as an example. He won the 202One Olympics at the age of 21 — now he's gone. He had an automatic bid to Final X but opted for other financial opportunities. Hayden Zillmer — Steveson's training partner — made a World team this year after laboring in obscurity.
Remember, Zillmer's best finish at the NCAA Championships was sixth place at 184 pounds in 2015 for North Dakota State. He stuck with the formula and made his first World team at the age of 29.
A mass exodus of our best wrestlers is coming soon. Replacing them will be difficult but not impossible. Teenage stars Kylie Welker, Kennedy Blades, and Amit Elor are leading the way on the women's front with several other high school stars close behind.
We still haven't seen what Spencer Lee can do at the Senior international level. He looked sharp at the 2019 Senior Nationals before COVID derailed the 2020 season. Yianni Diakomihalis, Carter Starocci, Daton Fix, Roman Bravo-Young, Nick Lee, Keegan O'Toole, Aaron Brooks, Greg Kerkvliet, Tony Cassioppi, and a host of others can carry the torch on the men's freestyle side.
Let's just hope they follow the lessons of their predecessors. Kyle Dake and David Taylor didn't make World teams until their late 20s. Now, they are wrestling legends.
We need more lifelong wrestlers to ensure that the golden era of American wrestling continues to shine bright.